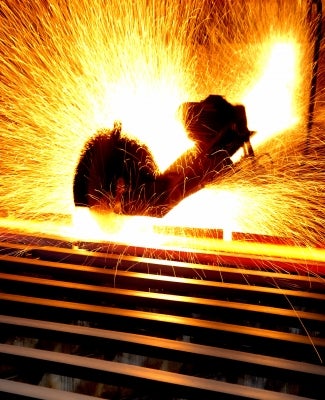 Evraz has acquired an indirect controlling interest in OJSC Raspadskaya, one of Russia's largest producers of coking coal, and its subsidiaries.
The Russian steel firm currently holds a 50% interest in Corber Enterprises, which has an 82% stake in Raspadskaya, and will now purchase a further 32% stake from Adroliv Investments.
The remaining 18% of shares in Raspadskaya will continue to be listed on the Russian Stock Exchange.
Under the terms of the acquisition, EVRAZ will issue 132.7 million shares at 9.9% share capital and 33.9m new warrants to subscribe for 33.9m new shares representing 2.53% of the existing issued share capital of EVRAZ.
The steel firm will also pay $1,949.80 in cash for each of 103,600 ordinary Corber Enterprises shares, payable in four equal quarterly instalments.
The deal is subject to necessary regulatory approvals and is expected to complete by December 2012.
In 2011, Raspadskaya was listed as the largest coking coal producer by volume in Russia and the primary coal supplier to EVRAZ. The company has an estimated 1.3 million tonnes of proven and probable coal reserves.
EVRAZ CEO Alexander Frolov said that thE deal will enhance the company's coking coal, complementing its growth strategy for steelmaking raw materials.
"Through holding an equity interest in Raspadskaya since 10 March 2004 and having directors on the Board of OJSC Raspadskaya, EVRAZ has a clear understanding of the strengths and potential of Raspadskaya's business and is best positioned to benefit from acquiring an indirect controlling interest in Raspadskaya."
"We believe that the acquisition of Raspadskaya will generate substantial operational synergies to EVRAZ, including the optimal use of different coal grades in the combined portfolio," Frolov added.
---
Image: Russian steel firm EVRAZ will own a 82% stake in Raspadskaya by December this year. Credit: FreeDigitalPhotos.net.