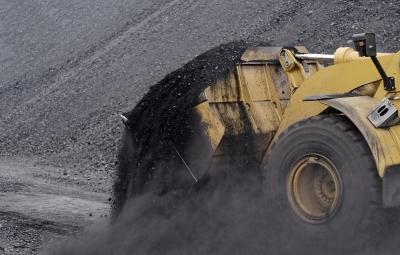 Mining firm EVRAZ has signed a binding agreement to sell its Evraz Vysokogorsky Iron Ore Mining and Processing Plant (VGOK) subsidiary to NPRO URAL for $20m.
Located near the city of Nizhny Tagil, VGOK has three mines at the Vysokogorskoye, Yestuninskoye and Goroblagodatskoye iron ore deposits and owns ore processing facilities.
In 2012, VGOK mined 4.6 million tonnes of iron ore, from which it produced 1.1 million tonnes of sinter and 1.2 million tonnes of concentrate.
VGOK, which employs more than 4,000 people, has also mined one million tonnes of limestone.
The transaction, which is anticipated to be completed during October 2013, will not affect VGOK's production plans and workforce.
Commodities and mining firm Glencore Xstrata has agreed to sell the Dakota Growers Pasta Company to Post Holdings for $370m.
Glencore had acquired Dakota Growers as part of its acquisition of Viterra, which purchased the company for $240m in March 2010.
The transaction, which is subject to the customary closing conditions and regulatory approvals, is expected to be completed in January 2014.
The Singapore-based Blumont Group has signed a share subscription agreement to acquire a 15% stake in South African coal miner Resource Generation.
The issue of shares will be at $0.22 per share and if any shares are available as part of the entitlement offer shortfall, Blumont will subscribe for those shortfall shares.
Blumont intends to invest between $20m and $25m for the stake acquisition based on the final structure of the placement of the shortfall shares from the entitlement offer.
The finalisation of the placement of the shortfall shares is anticipated to occur by the end of September 2013.
The proceeds from the sale will be used to develop Resource Generation's Boikarabelo coal mine in Waterberg.
Brazilian mining firm Vale has agreed to sell a 20% stake in its logistics unit VLI to Mitsui of Japan for $691m.
Vale has also agreed to divest 15.9% of VLI's capital to to FI-FGTS, a fund managed by state bank Caixa Econômica, whose assets are managed by the Brazilian bank Caixa Econômica Federal.
The company said it is also negotiating with a consortium led by Brookfield Brasil, a subsidiary of Brookfield Asset Management, to sell a further 26% stake.
Vale said the divestment of stakes in VLI is consistent with its strategy of reducing its exposure to non-core assets, while simultaneously extracting hidden value from its shares and reducing future capital expenditures on the assets.
Vale's stake in VLI may be reduced to less than 40% in the event of a transaction with Brookfield.
Nord Gold has signed a binding letter of intent to acquire a 50.01% stake in certain licences of Paul Isnard project from Columbus Gold.
Paul Isnard contains inferred gold resources of 4.15 million ounces at 2.22 g/t Au in the Montagne d'Or deposit in French Guiana.
As part of the deal, Nordgold can earn its stake in the project by completing a bankable feasibility study and by spending not less than $30m over three years in staged work expenditures.
Nordgold should pay Columbus Gold $4.2m in cash no later than 21 May 2014.
The deal is subject to several conditions, which include securing the consent of underlying royalty holders and the approval of the TSX Venture Exchange.
All the required approvals must be satisfied on or before 31 January 2014.
---
Image: Several deals were signed this week. Photo: Courtesy of FreeDigitalPhotos.net.