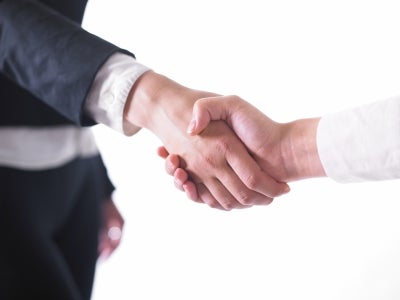 Australia-based Cape Lambert Resources has appointed Deutsche Bank to offload its royalty rights in the Mayoko iron ore project for A$55m-A$114m ($56.9m-$118m).
The royalty valuation was concluded based on an assumption that the project will produce 2 million tonnes per annum (mtpa) in 2015-16 and then 10mtpa from 2017 onwards.
Focus Minerals, an Australian gold producer has offered to acquire the remaining stake in Focus Laverton in an unconditional off-market bid.
In October 2011, Focus had acquired a 81.57% stake in Focus Laverton and is keen on making a complete takeover to create a consolidated firm with annual gold production of 200,000 ounces per annum from 2014.
The offer will be open for a period of one month from 20 March 2013 until 22 April 2013.
The Australian Department of Manufacturing, Innovation, Trade, Resources and Energy of (DMITRE) has granted OZ Minerals the
retention lease for the Carrapateena copper-gold advanced exploration project.
With this approval, the company is set to commence the pre-feasibility study at the project with expectations to begin mining in 2015.
Global commodities trader Glencore International is set to acquire ferroalloy assets that are under the ownership of Russian firm OAO Mechel.
Mechel is looking to dilute its entire business in Kazakhistan and in European markets to reduce its debt of $9.3bn, reports Bloomberg.
Iron ore mining company NSL Consolidate has entered into a joint venture with Indian firm Vijay Group to expand its mining projects to the sub-continent.
As per the agreement, Vijay Group will acquire a 40% stake in NSL's subsidiary NSL Mining Resources by making an investment of $12.2m and expanding NSL's three iron ore projects in the Indian state of Andhra Pradesh.
Australia-based gold miner Mungana Goldmines has terminated a Head of Agreement (HoA) with Kagara Limited after a private ruling from the Australian Taxation Office (ATO).
The company stated that the ruling from ATO does not confirm the full availability of tax losses to offset any tax liability arising from the HoA transaction.
Mungana Goldmines Limited (ASX: MUX), Kagara Limited (administrators appointed) (ASX: KZL) and its subsidiary, Mungana Pty Ltd (administrators appointed) (MPL) have agreed to terminate the Heads of Agreement (HOA) between them that was announced on 26 November 2012.
---
Image: Several deals were made in the mining sector during this week. Photo: freedigitalphotos.net.