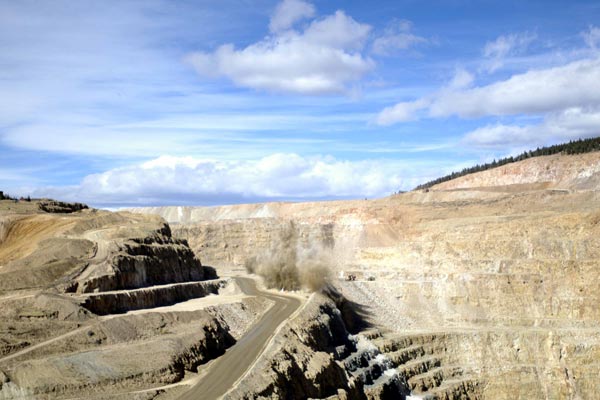 US-based Cripple Creek & Victor Gold Mining, a fully-owned subsidiary of South African miner AngloGold Ashanti, plans to invest around $600m over the next three years to expand its gold mine in Colorado.
The Cripple Creek and Victor gold mine (CC&V) lies south-west of Colorado Springs and is a low-grade, open-pit operation.
As part of the expansion plan, the largest gold mine in the state will construct a new leach field, recovery centre and milling facility, and will also extend mining at the site near Victor until 2025, reported The Gazette.
These developments are expected to create 130 mining jobs beginning later this year in addition to 300 new construction jobs.
Cripple Creek & Victor Gold vice president and general manager Ray DuBois told The Gazette that the construction project could expand the mine's annual output by around 40% to 350,000oz of gold.
"The size and scope of the project has grown substantially since it was first proposed, primarily by increasing the capacity of the mill by four times so it can handle 2 million tons of ore per year instead of the 500,000 in the initial plans.
"During the construction phase of this project, we and our contractors will employ about the same number of people – 1,150 – as the entire population of Cripple Creek," DuBois added.
This development marks the second major extension at the mining site since 1994.
The company is also planning to develop a plan to extend the mine's life to 2033 and this plan is expected to involve underground mining.
---
Image: The Cripple Creek and Victor mine lies south-west of Colorado Springs in the US.