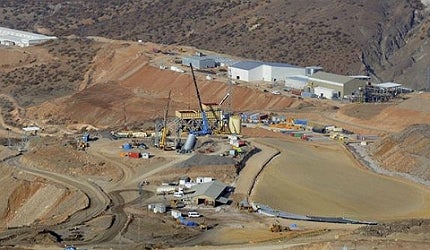 US-based Alacer Gold plans to place its Australian assets on care and maintenance if it fails to secure a buyer, a move that would help the company to focus on Turkish assets.
In June, the company decided to sell its Higginsville and South Kalgoorlie mines in Australia due to challenging market conditions.
It has a 100% interest in the Higginsville Gold Operations, and a 100% stake in the South Kalgoorlie Gold Operations and 80% equity in the Çöpler Gold Mine.
Alacer president and CEO David Quinlivan told Mining Weekly Online that following the valuation work conducted ahead of the sales decision, it was found that the Australian assets were affecting the performance of the Turkish operations.
Quinlivan noted that several Asian firms had shown interest in the Australian assets and the company is expecting to get bids by September.
Depending on the offers, the company will then take a decision to proceed with the sale process, or to place Australian operations under care and maintenance.
"We have a production plan set out for the next 12 months that would see us run the production of the Australian operations until June 2014 and pretty much anything after that would depend on where the gold price is and what goes on in the gold space over this 12-month period," Quinlivan said.
In April, the mining company completed the sale of its 49% stake in the Frog's Leg Mine in Western Australia to La Mancha Resources Australia for A$138.5m ($144m).
A surge in production costs and volatile commodity prices have led to several mining companies putting assets up for sale.
Alacer Gold is an intermediate gold producer with interests in a number of mines that provide ore to three processing facilities in Australia and Turkey.
The company produced 381,738 attributable ounces of gold during 2012.
---
Image: Alacer Gold holds an 80% stake in Çöpler Gold Mine. Photo: Courtesy of Alacer Gold.