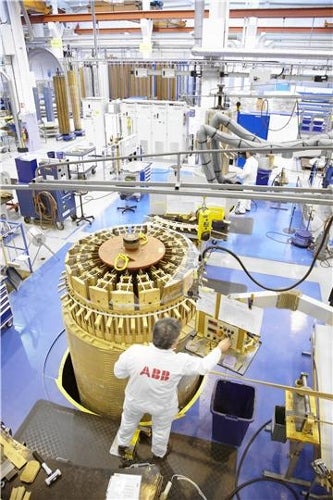 Power and automation technology group ABB has secured a $38m contract to design, engineer and install an integrated automation and electrification system at the Grosvenor coal mine in Queensland, Australia.
It estimated that the mine will generate five million tonnes of metallurgical coal annually over a projected mine life of 26 years. Production is scheduled to start in 2013.
ABB will deliver equipment in mid-2013, including the company's Unigear ZS1 switchgear and water-cooled multi-drive equipment.
Customised solutions for the mine will feature ABB's System 800xA automation system.
This system is designed to integrate process control and electrical power systems across the plant, saving on engineering and operational costs for composite mining projects.
ABB will also supply a 66kV substation, power and distribution transformers, 15 modular pre-fabricated switchrooms equipped with medium-voltage switchgear and intelligent low-voltage motor control centers, power quality systems, and multi-drive variable speed drives.
ABB process automation division head Veli-Matti Reinikkala said that the group is expanding its footprint in the Australian market with customers employing ABB's integrated automation and power solutions to enhance operational efficiency and productivity.
"Our industry expertise and innovative technology offering ensures an optimised solution to support Anglo American's future mine," Reinikkala said.
---
Image: ABB's services will be employed at Grosvenor coal mine. Photo: ABB.