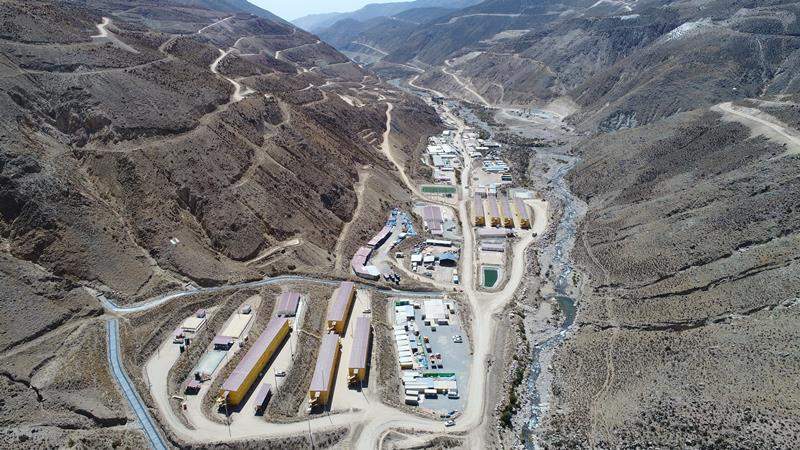 Multinational engineering and construction firm Fluor is set to begin the engineering, procurement and construction management operations at the Quellaveco copper project in Moquegua region, Peru.
The contract is secured from multinational mining company Anglo American for an undislosed sum, which will be booked by Fluor in the third quarter of this year.
"Quellaveco will be a flagship project for Fluor, our client and the local community."
The Quellaveco copper project is an open pit mine that will process 127,500 tonnes of ore per day to produce 300,000 tonnes of copper per year.
First production is scheduled to receive in 2022. The company will use conventional crushing, grinding and flotation technology for copper production.
Fluor mining and metals business president Tony Morgan said: "As one of the world's largest undeveloped copper deposits and one of the largest projects in Peru, Quellaveco will be a flagship project for Fluor, our client and the local community.
"Since completing the feasibility report, we have worked tirelessly with Anglo American to ensure the project is fully ready for execution.
"We are very proud of the work we've done together and look forward to making Quellaveco the best performing asset in Anglo American's impressive portfolio of operations."
The company will conduct most of the mining operations of the project at an elevation of 3,000m above sea level.
It will increase the amount of work in a controlled environment at lower elevations by pre-assembling certain structures to improve safety and quality.
Based in in Irving, Texas, Fluor offers engineering, procurement, fabrication, construction and maintenance services to clients by designing, building and maintaining projects globally. The company currently employs more than 56,000 people globally.