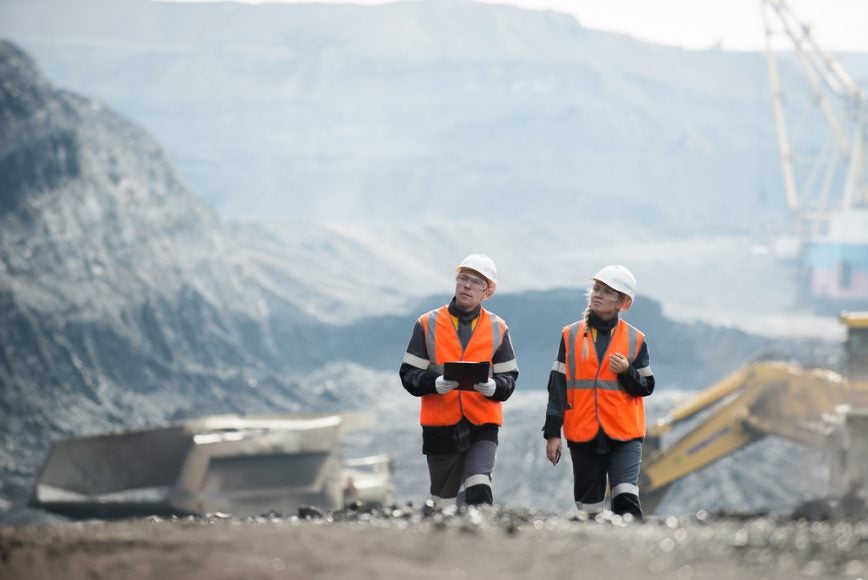 Thanks to its anti-corrosive properties, zinc is a highly sought after metal. Used primarily for galvanising metals such as steel, it is required in large amounts for construction, appliance manufacturing and transport industries.
High levels of zinc deposits can be found across Australia, primarily in the Mount Isa region, as well as Rosebery, Elura, Scuddles and Gossan Hill. With rich sources of zinc across the region, Australia has grown to be a leading figure in technological development for zinc mining and processing.
But while industry prospects appear promising, with the world's zinc mine lifting production by 1.9% in the first half of 2019, statistics show that world refined metal production also fell by 0.4%.
Zinc mining and process instrumentation: Ore to industry
To combat potential production issues, the need for high quality, efficient equipment is critical. Like many other Australian mining operations, zinc mines are underground and heavily rely on mechanisation and technology for efficient functioning.
Zinc ore is drilled and blasted before being transported to underground rock crushers. Once it is crushed to a more transportable size, it is taken to the surface via truck or skips where it is crushed and grinded further. The flotation process is then used to separate zinc from other minerals and rock. Typically, up to 90% of the zinc can be recovered from the ore.
To produce zinc metal for industrial use, this refined ore needs to go through an electrolytic or smelting process to remove the sulphur before being transported to a furnace to be melted and cast.
VEGA products for measuring zinc density
VEGA provides a comprehensive range of process instrumentation to support all areas of operations during zinc mining and processing, including radiation-based/nucleonic density measurement solutions, which can measure throughput without making direct contact with the product.
Level measurement must be reliable to ensure that operations remain safe and efficient. During the initial crushing stage and the second crushing process on the surface, the input of rock and ore must be regulated and consistent to prevent damage to equipment or choking. Crushing and grinding is an important stage to keep ore at an optimal size for processing and transportation.
The VEGAPLUS 69 uses radar technology to measure zinc ore as it is carried into rock crushes. The non-contact system is designed for use in environments where large amounts of dust may occur, and at a distance where the equipment will not be damaged to help reduce the need for ongoing maintenance.
This radar-based process instrumentation can also be used to determine the contents of zinc silos and skips during transportation and storage.
The VEGACAP 65, which has capacitive point level detection to prevent overfill, is designed to monitor the contents of storage and transportation modules so that they do not overflow and the system is not overwhelmed.
VEGA also supplies mass flow process instrumentation for conveyor belts. The WEIGHTRAC 31 weighs throughput as it travels across the conveyor belt to prevent bottlenecking or choking and the product is transported between processes. For non-contact density measurement, the VEGASOURCE 31 used radiation-based technology to provide accurate real-time readings to control the feed of zinc into machinery and during transportation.
The VEGAPLUS 68 is used for non-contact radar level measurement and is designed to work efficiently in high temperatures, making it ideal for use near zinc smelting and furnace applications.
For more information about VEGA's products, visit https://www.vega.com/en/products