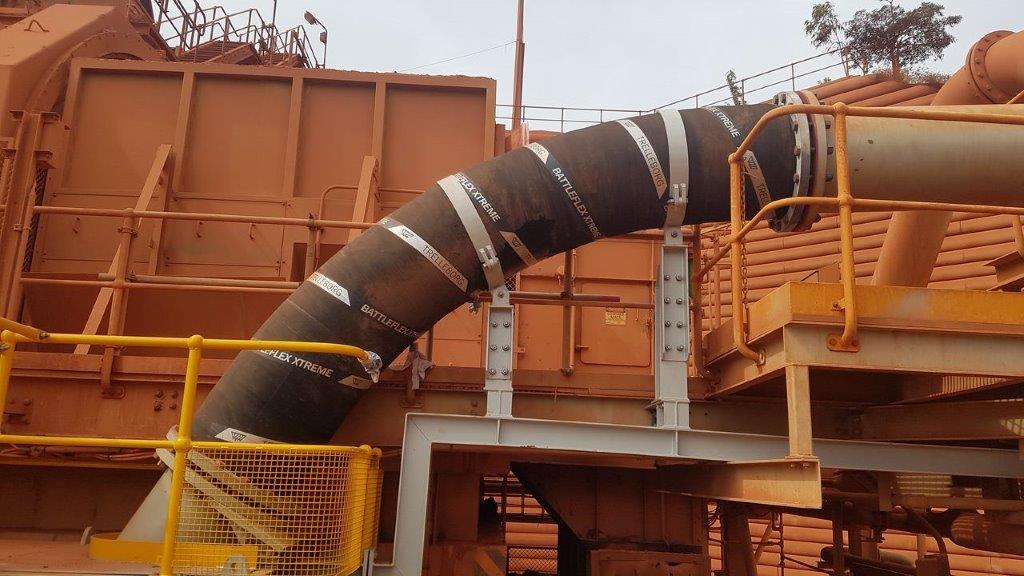 As customers strive for improved throughput, the performance of their process pipeline assets is critical in delivering additional tonnage. Process plants and pipelines handling increased volumes, tonnage, and flow rates means that mediocre product performance is no longer acceptable.
One Trelleborg customer was facing this very challenge – operational tonnage had increased, and their mine hose pipeline assets were not achieving their performance expectations. The existing mining hose was simply not lasting the expected service interval, which led to unscheduled downtime at the site in order to replace the worn mining hoses that lasted only a matter of months.
"It is about optimizing product performance. You can't provide a mediocre product; you have to provide a product that it fits for service, that suits the duty and that is going to give the client performance," says Bill Fox, Product Manager of Mining Hose & Composite Ceramics at Trelleborg.
The client in question called on Trelleborg to propose a solution for this critical pipeline.
Trelleborg T-FLEX® Mining Hoses had performed exceptionally well elsewhere within the plant and the customer was seeking similar performance improvements in this critical application.
The solution for this application was Trelleborg's T-FLEX® XTREME Ceramic lined Mining Hose. Since installing the tailored Trelleborg Mining Hose solution our customer has extended its service interval from around three months to over 12 months, far exceeding their performance improvement expectations.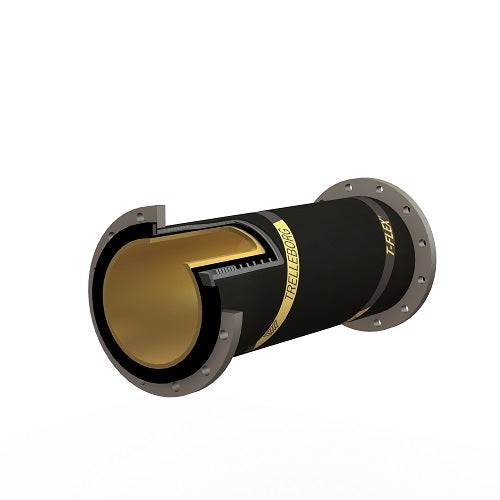 Changing to meet demand
Timing is critical in a market where plants typically run 24/7 and only shut probably once every 6-10 weeks when the operator will do all the maintenance and repairs in the space of 12-36 hours.
An unscheduled shut to fix something that has worn out in between planned shutdown periods incurs costs nobody counted on, the loss of income earning potential as well as labor for starters. The ramifications are significant. For a smaller operation the cost can be around $16,000 an hour while the larger plants incur much higher costs.
Fox refers to another example where an operator was challenged by increased volumes.
"They were processing high tonnages following the installation of a new cyclone feed pump. Flow rates and material velocity had increased" he says. "Where the hose was lasting 7 months it was now only lasting 2-3 months. So, what was once considered acceptable was no longer fit for purpose. Since replacing the hose with Trelleborg's T-FLEX® GOLDLINE hose solution it has gone on to exceed 300 days of operation."
This, he says, is about optimizing the performance of the product by selecting the right material to suit the duty.
Tailored solutions
Trelleborg designs individual solutions to provide optimized product wear performance. An extensive range of bespoke made-to-order T-FLEX® Mining Hoses is complemented by Trelleborg's proprietary range of wear performance polymers and backed up with inhouse design and drafting support to present customers with a tailored solutions to meet their most demanding of applications.
"Those solutions range from straight mining hoses, preformed bends, intake and/or discharge hose reducers with scuttle ports," explains Fox. "Every aspect of the hose construction can be modified to suit the duty and provide superior wear performance."
The extensive hose range is manufactured under controlled conditions using the latest state-of-the-art hose manufacturing equipment to deliver market leading quality. This is backed up by Trelleborg's considerable inhouse technical knowledge to ensure hose investments operate 24/7 to provide the necessary protection in preserving your fixed plant process piping and plant throughputs.