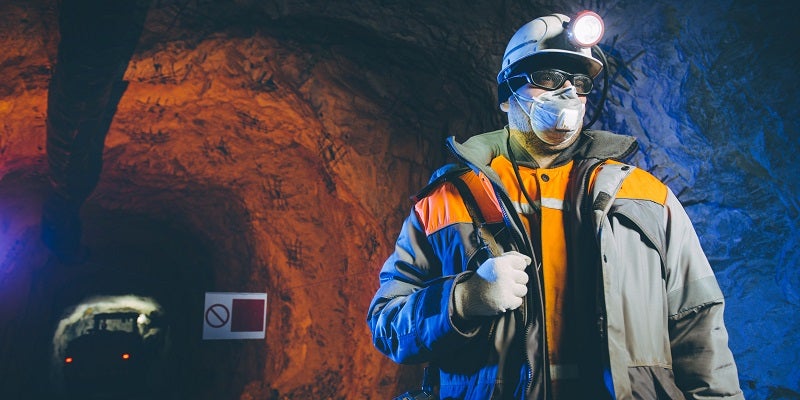 The W65 Self-Rescuer Respirator (455299) by MSA Safety delivers reliable emergency respiratory protection against carbon monoxide following underground fires or explosions. Efficient and easy-to-use personal protective equipment for converting toxic air is essential for ensuring the safety of underground workers in the event of a crisis.
With more than 30 years of experience providing safety equipment to more than 800 mines across North America, Carroll Technologies is the leading US supplier of W65 Self-Rescuer Respirators in the US.
"MSA is a longstanding company providing safety equipment in the mining industry. We trust MSA and the product that they provide," explains Carroll Technologies president Allen Haywood. "We sell those units all over the country and stock them in many locations. They are a very reliable product for the applications that they are used in."
The W65 Self-Rescuer Respirator is a one-time use device, which uses a Hopcalite Catalyst to convert toxic carbon monoxide to breathable air. The filter unit comprises an outer course-dust filter, an inner fine-dust filter, the oxidation catalysis, and a drying agent to protect the catalyst from moisture. Expired air and saliva are expelled through a spring-loaded mica disc expiratory valve.
A stainless steel case and positive hermetic seal protects the self-rescuer and delivers a total service life of 15 years. It weighs just 2.2lbs and features a 13/8 inch belt loop for easy transport on an accessory belt.
MSA's air-purifying device meets NIOSH requirements, with a service-life exceeding one hour in an atmosphere with 1% carbon dioxide, temperatures reaching 25 ̊C, 95% relative humidly, and at a continuous flow rate of 32L per minute. The device's heat exchanger reduces the temperature of inhaled air, despite the buildup of heat that is inherent to any oxidation reaction. Testing shows that the W65 Self-Rescuer will continue to function even at 2% CO for a reduced time depending on how high temperatures rise.
Carroll Technologies provides comprehensive product support and repair services. The W65 Self-Rescuer Respirator is covered by MinerCare 24/7, which includes on-call technical support and MSA factory certified repair.
For more information or to buy the W65 Self-Rescuer Respirator for your underground tunnel operation today, visit Carroll Technologies' online mining shop.
This article was first published on Carroll Technologies