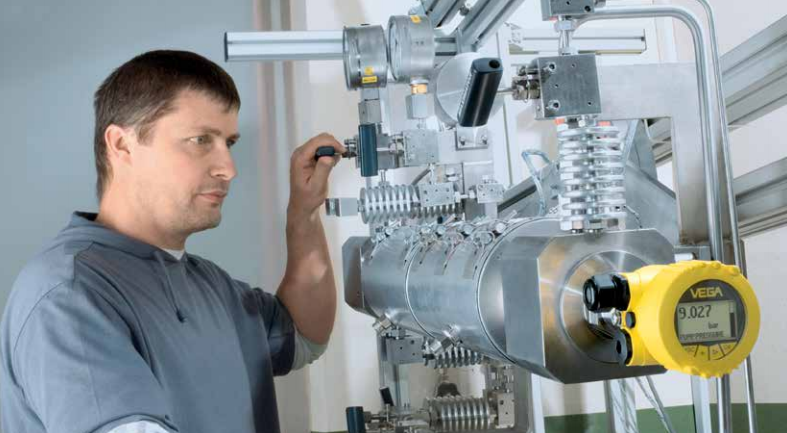 As mining production processes become ever more complex, it is growing increasingly important that the process instrumentation technology operators use to control and monitor them is as effective and intuitive as possible.
Thanks to advances in technology, keeping tight control of mine operations is now possible through even the toughest of conditions. But while it can be tempting to opt for the cheapest equipment on the market, operators should be mindful of the standard they're receiving when it comes to process instrumentation. After all, in order to withstand these harsh conditions, instruments must be of the highest quality or operators risk paying out in repairs and replacements.
Optimal process instrumentation
For leading supplier of level, switching and pressure measurement equipment Vega, innovation and quality are the Australian firm's top priority. In fact, the company is on a mission to develop innovative measurement technology that is easy to install and operate while providing maximum safety and reliability.
Vega employs over 1,200 people worldwide with 600 working at the company's Black Forest headquarters in Germany. From here, the company brings to life solutions for the most demanding measuring tasks in the industry, utilising over 50 years of experience.
The robust measurement technology designed by Vega's team of experts has benefitted operators across all areas of mining and processing of building materials for decades. In particular, the company's sensors reliably measure the contents of a range of silos, enabling operators around the world to achieve optimal production for their site.
Level switches and transmitters
From bulk solids stockpile and conveyor belt transfers, to production silos, tanks and kilns, level measurement provides a range of essential benefits to ensure the smooth running of any plants or mine. For example, crushers experience continuous strain as they reduce very large rocks into smaller pieces; level measurement and point level detection can help keep wear to a minimum.
Meanwhile, having effective level measurement and point level detection at the belt transfer point can help to ensure that the incoming bulk material that is briefly stored in a buffer silo does not overfill.
According to Vega's managing director John Leadbetter: "Level switches can either be used a as a high level stop bleed or a low level stop extraction. They're what we call contact switches; they're in contact with the material.
"But we have another version of a switch which has a transmitter on one side and a receiver on the other. While you've got an open air path between the two, the switch remains closed. When you add material, that blocks the path between the transmitter and the receiver; the receiver gets no energy, therefore it switches to another state, signalling it to stop movement, or whatever other action is required."
"Level switches can either be used a as a high level stop bleed or a low level stop extraction. They're what we call contact switches; they're in contact with the material."
Level transmitters on the other hand, give you a range of 0 to 100% of the contents of the tank that they're measuring, much like a petrol gauge on a car. These devices will give operators an electronic reading of how much material is inside the container in a continuous readout.
Pressure transmitters
Another product that Vega specialises in is pressure transmitters, which are used to measure either air or liquid. For example, a pressure transmitter might monitor the amount of pressure in the ventilation system of an underground mine, or how much pressure is inside a pipe.
This equipment is particularly important for mines as failure to monitor pressure can be create a hazardous environment. As a significant amount of material on a mining site is pumped around by liquids, blockages pose a real risk to equipment and personnel, with excessive pressure leading to burst pipes.
Radiation sensors, meanwhile, are primarily used to measure the density of a solids and liquids mix, such as mud. As the material is transported around a mine site, the density radiation sensors allow it to be monitored and measured, giving real time readings of its density and the ability to control what is happening with it.
Why Vega?
Vega is a global leader in process instrumentation for the mining industry. The company is active in over 80 countries and boasts a worldwide network of subsidiaries and distributors, as well as the necessary certificates and approvals for global application.
According to Leadbetter: "What Vega has is a proven track record, guaranteed products and well over 50 years of proven, in-field research and development experience in the mining industry.
"Vega doesn't sell instruments, we sell solutions to problems. We sit down with customers, go through their issues, and come up with a solution that is going to get them back on track.