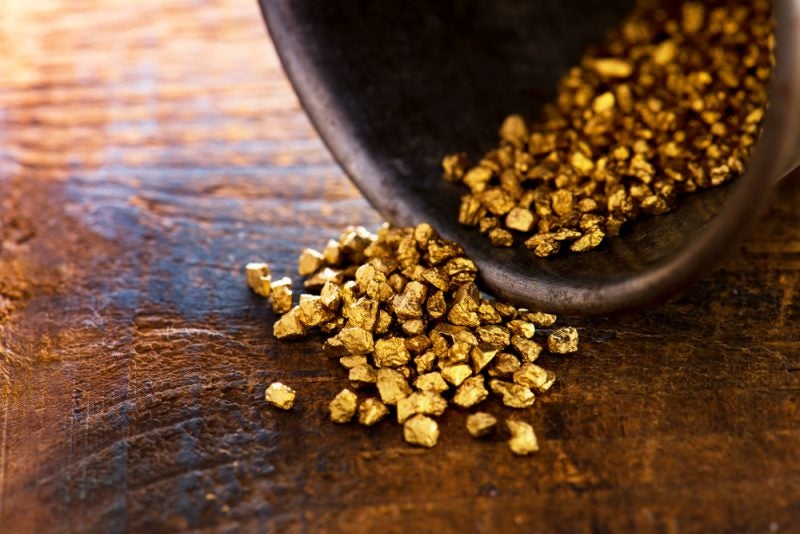 Out of all Australia's mining sectors, it is gold that is the oldest. From the late-1700s to early 1800s, a gold rush saw numerous mines cropping up all over the country.
These days, gold mining in Australia is limited to three or four key areas at sites run by major international corporations. Most gold in Australia is found in small quantities and spread over large areas.
While demand for other metals can vary, gold is fairly consistent. In terms of competition, South Africa is currently mining gold in larger quantities than Australia. For this reason, it is vital that Australian gold mines ensure their operations are run as efficiently as possible.
In order to get to the gold when mining, operators first have to shift a considerable amount of dirt. It roughly works out that 3g of gold is recovered for every tonne of dirt mined. Although the ratio for gold to dirt is relatively small, the metal's status as a high-value product justifies such processes.
"In a lot of ways, gold is probably considered the easiest of the mining industry. It uses many of the same processes as other industries, but the key difference is the scale, so it will always come back to the fundamentals, which are reliability, accuracy, and availability. They're the key areas that mine operators are looking for," explains John Leadbetter, MD of process instrumentation solutions specialists Vega.
At some gold mines, they also extract copper. This provides operators with two commodities and another vital revenue stream should the gold price drop to an uneconomical level.
"Occasionally, when the gold price drops too low, a mine mothballs, which is essentially care and maintenance. It hasn't happened for a while though, as the gold price has been quite strong," adds Leadbetter.
"Occasionally, when the gold price drops too low, a mine mothballs, which is essentially care and maintenance."
"One measure operators can take to protect themselves against mothballing is to re-mine their stockpiles of dirt and possibly extract gold from it that they weren't able to before because the technology wasn't available. That type of operation can help to bring down costs."
And when gold prices go up, operators have more money to invest in mines.
Process instrumentation solutions for gold mines
In Australia, gold is the second largest industry for Vega, with the company serving around 150 mines for the precious metal. Within the gold industry, the company's two biggest markets are level and pressure measurement. Gaining accurate measurements for these areas is crucial for efficient operations.
Vega's VEGABAR 82 pressure transmitter is a versatile unit for process pressure and level measurement of gases, liquids and vapours in all operations. It has been developed to withstand the challenging environments and abrasive materials encountered during mining processes such as sand and mud. This is especially useful in the gold industry given the considerable amount of dirt encountered.
"Most pressure transmitters have a metal diaphragm. When you're dealing with mud, it's a very abrasive material, and that abrasive nature of the mud against a metal diaphragm will wear the diaphragm out and cause it to fail," explains Leadbetter.
"At Vega, we make our diaphragms with ceramic. This is a very hard-wearing material, which gives customers the same performance and same accuracies, but with a longer life for their units because the part that's in contact with the material is much stronger and more able to withstand wear and tear."
VEGABAR 82's robust ceramic measuring cell offers complete resistance to overloading and vacuum. The pressure transmitter is also resistant to thermal shocks and capable of enduring temperatures as high as 150oC, while its robust construction keeps maintenance costs low.
The unit offers high-precision coverage over an extensive measuring spectrum, right down to the smallest of ranges. Furthermore, combining it with the VEGABAR series 80 sensors presents new options to measure electronic differential pressures. For example, when used with a Slave sensor, it can also be used to measure flow and density.
Vega offers consistent, German-manufactured products, with ease-of-use and reliability.