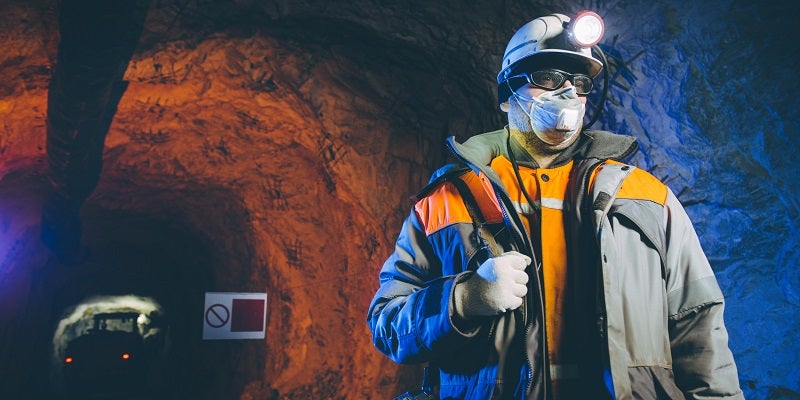 The mining industry produces essential materials that we couldn't live without, and those working in underground mines risk serious injury and even their lives in ways that many people do not even realise. Vehicle collision, fall fatalities, rockfall, dangerous gases, explosions and fires: all of these are risks that the mining industry is continuously working to protect its workers against.
Mining equipment and safety devices have come a long way. Manufacturers across the globe are working to design more efficient personal protection devices (PPE) such as breathing apparatus, gas detection, gloves and masks. We are also seeing mining vehicles and heavy machinery becoming more advanced and productive, especially with the rise of digitalisation to improve overall operational efficiency. According to Ed Santamaria, CEO of Normet, manufacturers' focus on reliability goes hand-in-hand with safety: "You might not think that reliability is directly related to safety, but the more reliable a piece of equipment can be, the more we can plan the maintenance schedule and we can reduce the risk of exposing operators and technicians to a breakdown situation where the machine has to be recovered or to be repaired."
This is reflected in the features that digitalised platforms bring to the mining industry. AI and automation not only monitor and analyse equipment performance so that we can plan maintenance schedules, but it also means that we can ensure that machinery is working efficiently to reduce the risk of injury due to malfunction and in many cases enable work and repairs to be carried out remotely. By integrating new technology into their equipment, manufacturers can ensure that the entire mining network is monitored at every level. This can include gas detection warnings and monitored ventilation systems to ensure that populated areas of the mine have safe breathable air and reduce the risk of fire, as well as vehicle monitoring to reduce the risk of collision or unscheduled maintenance.
The design and manufacturing of the equipment itself is also something that continues to evolve, which we can also see in more stringent certification specifications. Underground, operations need to be protected with well-constructed vehicle cabins, safe man-lifting procedures, and reinforced tunnel structures. Normet's D-Bolt and self-drilling anchors demonstrate how manufacturers have adapted rock reinforcement methods to meet challenges such as working with burst-prone strata conditions or fractured ground, as well as limited time for repair.
For manufacturers, improving safety in the mining industry comes from the leadership level. Different regions present varying challenges, whether this is due to remote locations or adverse weather, difficulty finding local skilled workers, or differing legislation for mine safety requirements across borders.
"I've been involved in working alongside many different mining companies and I've been involved in many different forums and committees," Santamaria explains, "and I'm always very impressed by not only the number of those involved, but how very sincere and passionate they are about making the industry and their companies safer. This relentless top leadership has led to many changes that have helped us develop strong safety cultures in the industry. Things such as critical control management, life-saving skills, and fire controls, all those things are fundamentally critical if you want to have a strong safety culture and work towards zero fatalities."
"With regard to safety, there are still far too many fatalities, and particularly, there are still far too many fatalities from vehicle interactions. That is still a headline issue," Santamaria continues. In response to this need for safer and more reliable underground vehicles, including the adverse effects of emissions in underground conditions, Normet is focused on providing battery-electric solutions worldwide. SmartDrive battery-electric vehicles are fitted with lithium-ion batteries that are divided into separate modules, this means that if one unit is not working correctly then operations can still continue uninterrupted, reducing the chances of a breakdown.
Normet's concrete spraying equipment and SmartSpray technology overcome issues such as a shortage of trained workers by automating the spraying process, ensuring that the job is done efficiently and with minimal waste. Additionally, SmartScan ensures that concrete application and repairs are done effectively and evenly by calculating and monitoring the safe and optimal thickness of sprayed concrete.
"We have a responsibility and an obligation to make sure people are safe," Santamaria concludes. "So we are very focused on contributing to making a difference to the industry in the areas of environmental improvements, reliable equipment, and a healthier quality of work underground."