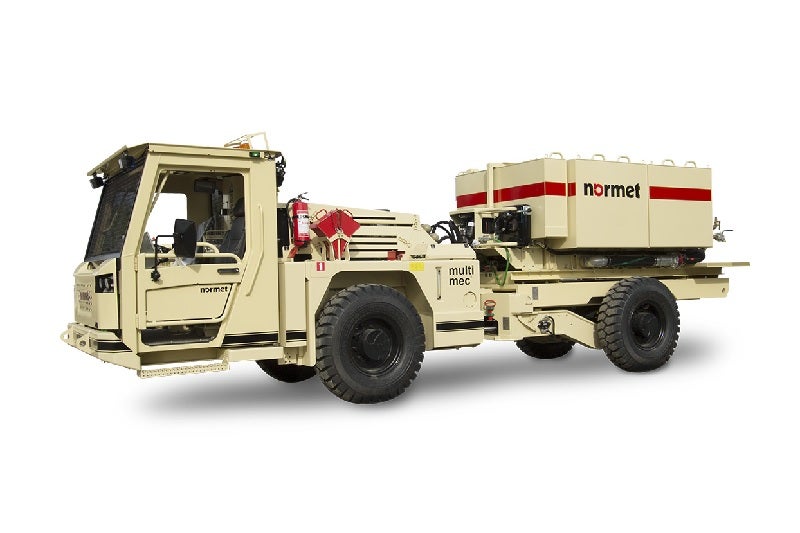 When it comes to underground logistics innovation, products and solutions have remained somewhat traditional, particularly when compared with other underground equipment such as drilling, charging, concrete spraying, and load/haul equipment.
According to Herkko Juntunen, director of Logistics and Utility Product Lines at leading mining equipment manufacturer Normet: "The biggest innovation since rubber tired mining equipment is battery electric vehicles (BEV) and the generalisation of BEVs.
"When a mine can get rid of diesel equipment, it brings huge energy savings and a totally different working environment for miners. For example, the generation of heat and pollution is lower with BEVs, so the ventilation demand is also lower."
But BEV technology brings more benefits than just improved ventilation. In fact, the overall productivity of equipment is increased due to the enhanced performance and efficiency of this innovative technology.
However, underground battery electric technology remains a reasonably expensive commodity when compared to diesel technology. According to Juntunen: "The utilisation ratio with logistics vehicles is not very high, so mining companies and contractors are once again looking to multipurpose logistic vehicles.
"Normet can meet that demand with traditional but unique innovations, such as the Multimec cassette system. One Multimec can be used for several different tasks in mining by changing the cassette, thus helping to increase the utilisation ratio for an expensive carrier.
"The Multimec cassette can also be changed in just a couple of minutes and in low tunnels, so it is an ideal solution for underground operations."
Multimec underground logistics innovation
The Multimec MF 100 is an innovative solution for transporting materials through underground mines and tunnels. It allows staff to perform multiple tasks using just one vehicle, helping operators to minimise their equipment inventory and keep purchase and maintenance costs down.
Consisting of a series of cassettes that attach to the common carrier, the system can alternate between cassettes depending on the task.
It boasts a range of safety benefits, too, including an optional front axle suspension system that helps to improve driving safety and comfort whilst reducing operator fatigue. The suspension system also works to minimise wheel vibration to create easier vehicle handling and improved speed and efficiency.
What's more, Normet's FOPS and ROPS approved safety cabin, which has been designed with a safe entry and exit in mind, offers improved comfort and visibility for both the driver and any passengers. It comes complete with an easy-to-use dashboard as well as a multifunctional display which provides essential information such as temperature, speed and RPM, and can be logged for analysis.
Just one Multimec carrier along with the right choice of cassettes gives operators a safe and economical underground transport system.
More information about the Multimec MF 100 can be found here.