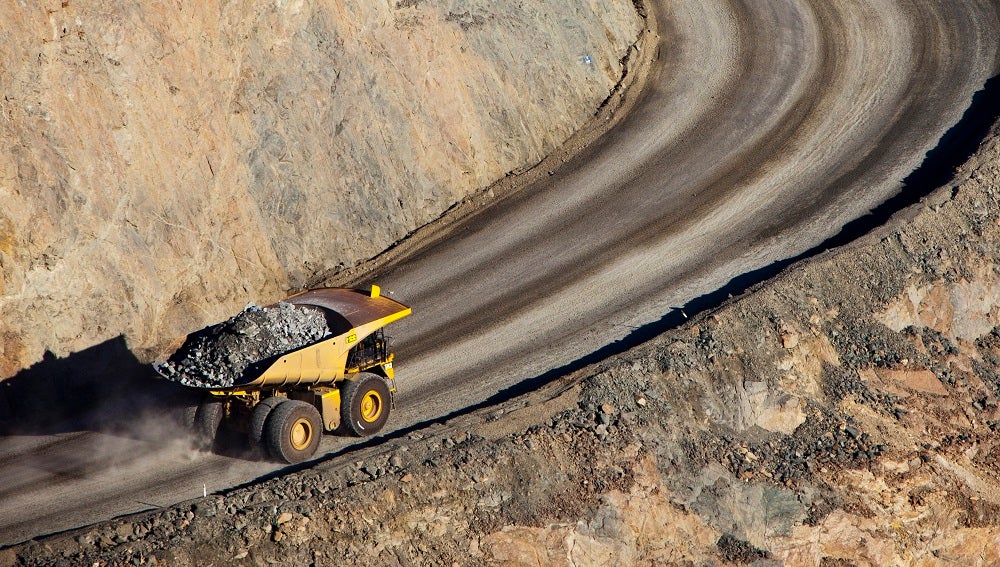 The goal of any mine site is to maximise the payload capacity of its haul fleet within the limits of its trucks. But while the design of dump trucks has evolved over the years, the dump truck bodies they are equipped with have not traditionally followed suit.
This lack of innovation from original equipment manufacturers (OEMs), has resulted in dump bodies that are extremely heavy and suited to very general mining conditions rather than customised for specific needs. The result? Up to 10% of payload capacity per trip can be lost due to excess steel – racking up fuel and repair costs, increasing emissions, and necessitating higher capital outlay on fleet.
In this historically sluggish area of mining design, the Hercules dump body from payload specialist Schlam more than lives up to its name. Sleek, muscular and dynamic, it cuts a swathe through the competition with its lighter-weight design and precision-engineered features, creating efficiencies in a range of areas. Each Hercules dump body can be engineered and built around a customer's unique operational requirements, across all commodities, including coal, gold and iron ore.
"The benefits of a lightweight dump body are significant but basically quite simple," says Glenn Brearey, general manager at Schlam, from the company's HQ near Perth in Western Australia. "Decreased body weight means an increased payload potential, enabling a mine site to either haul the same amount of material using fewer truck hours, or haul more material with the same number of truck hours. Either way, the operating cost per tonne is dramatically reduced."
So what makes the Hercules so different?
With its in-house engineering R&D team, Schlam has produced a customisable design that has been refined over 20 years, reducing the dump body weight so that it can now be up to 10 tonnes lighter than its competitors with comparable floor thicknesses. This lighter weight is coupled with durability, offering impressive performance in high-impact, high-abrasion environments for over 50,000 operating hours.
"The curved, flexible design of the Hercules was conceived to absorb forces when loading and hauling, which reduces stress throughout the truck chassis," Brearey explains. "The geometry of it has allowed us to go thinner and lighter while maintaining structural integrity."
The curves also reduce the interruption of material flow, or hang-up, because there are fewer angular transition points or cavities for dirt to accumulate – another waste-saving function.
Super-strong steel
As the Hercules design has evolved in the years since its inception, so too have the materials used in its construction. The Hercules HX model now incorporates Hardox®, an abrasion- and erosion-resistant steel, in its wear plate, meaning it can withstand heavy impact without cracking or permanent damage. Combined with the signature curvy geometric design, this reduces stress still further, meaning the Hercules HX can fend off blows, jolts and jabs "like a featherweight boxer," says Brearey.
Hardox® wear plate also reduces the overall vehicle weight to improve fuel economy, increase legal truck payload and even make it possible to download to a smaller, more fuel-efficient, vehicle. What's more, it can be recycled at the end of its lifetime without losing its performance, all of which make it an important component in a more sustainable fleet.
Pushed to the limits
Mining is a global industry that places people and equipment in environments where conditions push the envelope for sustained human activity or survival. That could be extreme heat in Australia, the breathtaking elevation of Chile, or the bone-chattering cold of Kazakhstan, where temperatures below -20°C are all in a day's work for miners.
Extreme cold presents unique risks to dump-truck operators, with ore prone to freezing in the tray – so-called 'frozen load'. When the bed is raised, a frozen load can cause a truck to tip or roll, potentially damaging equipment and endangering human life.
In 2018, Schlam was approached by a client in Kazakhstan who was already impressed by the original DT HiLoad Hercules model. "They needed a heated body to prevent frozen load while maintaining that higher capacity and lighter weight," says Brearey.
Drawing on 25 years' experience in the field, Schlam's engineering team set to work using rigorous flow modelling and the company's own state-of-the-art software. By June 2019, a new heated model was on stream that channels exhaust gases through the underside of the tray and specifically targets hang-up initiation areas in below-freezing conditions.
In tests over two days on the ground in Kazakhstan, two Caterpillar 785D dump bodies were assessed using a thermographic camera. One was fitted with the Schlam Hercules heated body and the other with a Caterpillar Dual Slope. The Hercules heated body was shown to provide greater heat transfer and thermal distribution across the carrying surface of the body when compared to the Caterpillar body.
"Previously, this was a trade-off for the client," says Brearey. "They had to choose between higher carrying capacity or mitigating the risk of frozen load. The heated Hercules managed to tick both those boxes."
A slice of Aussie mining life
Back in 2010, an early iteration of Hercules – the A0009 – left the factory in Forrestfield, Western Australia, for the historic mining town of Kalgoorlie in the Goldfields region. It was only the ninth model built in Australia. After an overhaul in 2019, that dump body is still in action today and has totalled over 52,000 hours in operation. Since that initial delivery, the client's fleet of CAT 793 haul trucks has grown over the years to encompass 48 Hercules dump bodies, their designs evolving to suit the surrounding hard rock mining environment. Over a thousand Hercules dump bodies have now been manufactured in Australia, clocking up over 1.1 million hours of operation in Kalgoorlie alone.
"Combined with our in-house R&D experts and our team of Schlam Superstar engineers, the Hercules service offering can help clients free up cash flow, increase efficiencies and boost productivity," says Brearey. "We can engineer, manufacture and maintain the assets that are critical to their success."