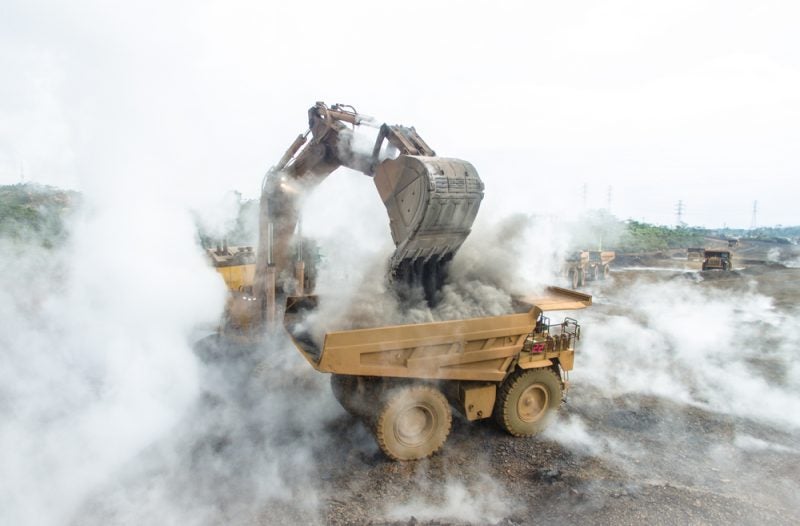 There is a resurgent demand for nickel due to its use in electric car batteries, yet it can be a challenge to accurately conduct density measurement in nickel mining operations.
What makes measuring nickel density tricky is that the metal is often found in a muddy paste. The mud-like substance is later pumped around the plant and refined. Once any waste has been removed, a density measurement needs to be taken of the liquid that remains.
Accurate density measurement in nickel mining not only ensures that order volumes are met, but to also avoid any inaccurate readings that can lead to costly damage of equipment.
"If you have a product that is a lot heavier than what you're detecting, you will get wear and tear on your pipework because it is more abrasive. This can have huge cost repercussions," explains  John Leadbetter, managing director at Vega, specialists in process instrumentation solutions.
"If mud is pumping through and you've got the wrong density measurements, you could be inadvertently wearing out your pipework. But if it's too light, you're not getting the full benefit and operators will have to process a lot more of this mud before they get a decent extraction of nickel from the solution. This can waste a lot of liquid."
Density measurement in nickel mining
Although Australia's nickel export market is much smaller than that of iron ore or coal, it is still an essential industry for the nation's west coast economy. Most nickel mined in Australia stays within the country.
"It's a very important industry for us and has been since the 1960s. Australia has a number of nickel mines, as well as two nickel refineries," says Leadbetter. "The refinery takes the product and turns it into nickel nuggets. That is then sent off to their customers who will use it to produce products such as batteries."
The increasing demand for nickel has seen the opening of new mines in Western Australia, as well as giving a new lease of life to some previously mothballed facilities.
"It's a very important industry for us and has been since the 1960s. Australia has a number of nickel mines, as well as two nickel refineries."
In order to keep up with demand, some mining companies are establishing nickel operations at remote location and need to ensure that density measurements are accurate.
That's where Vega's MiniTrac 31 comes in. The unit was developed to measure the density of liquids, slurries and bulk solids, specifically in sites that are difficult to access. Its compact, lightweight design allows it to operate in cramped areas. This makes it particularly suitable for use in nickel mining operations, especially given the thick muddy paste it has to measure.
MiniTrac 31uses a radiometric gauge to measure material density when positioned at two external points either side of a pipe or tank in a contactless operation. The amount of radiation it detects decreases when there is a greater density of material located in between.
Alongside measuring density and detecting levels, the unit can be used with a flow meter to determine any residues or the flow-rates of mass. Values can be displayed on Vega's Plicscom that uses Bluetooth, and also allows operators to make adjustments to the instrument from a distance of up to 80ft through a connected laptop, smartphone or tablet device. This is a distinct advantage in remote or hazardous environments.
Density and level measuring units
MiniTrac 31 is part of Vega's PROTRAC series, which is a comprehensive portfolio of density and level measuring units for mining operations. The versatile instruments can be quickly set up and retrofitted on equipment already installed in facilities.
"Operators are starting to add a lot more liquids and acids to their products now, so their applications require a variety of different types of instruments to help them control their assets as they move through the plant," adds Leadbetter.
"They're starting to introduce equipment such as liquid level measurement, still using radar and other forms of level control. A lot of the problems around dust have been removed, but the biggest issues they're facing now are with fumes and foam. The foam on the top of the liquid is where the product is and that's the most valuable part of the process."
With Vega's PROTRAC solutions, any ambient factors that may interfere with measurements are bypassed thanks to the series' radiation-based technology. This makes measurements more focused, precise, and most importantly, reliable.