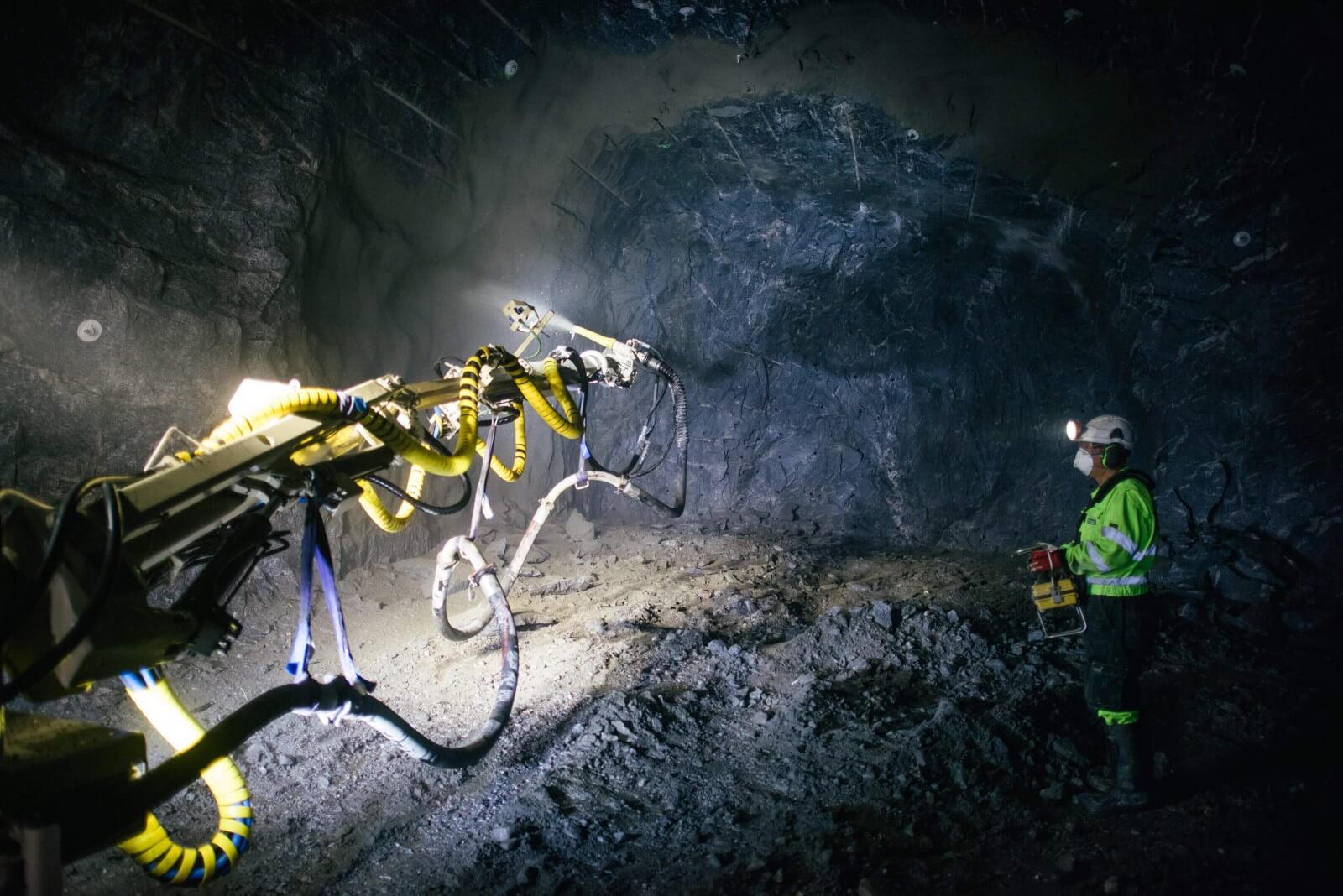 Productivity, safety and sustainability are central to the future of mining technology. For an underground specialist Normet, these are the company's strengths, as it continues to drive innovation to lead the industry forward.
Smart concrete spraying technologies
Concrete spraying is a key part of effective underground rock support systems. Normet offers a complete end-to-end range of equipment, technologies, construction chemicals and services for efficient concrete spraying process.
Normet's latest innovations include SmartSpray system, the next step towards automated concrete spraying, and SmartScan 3D-scanning system for efficient concrete thickness measuring and documentation, as well as additional system for SmartScan called Align, which allows the transformation of the profile data from the SmartScan's local coordinate system into any coordinate system used in surveying.
Together, Normet's concrete spraying equipment and technologies decrease the wastage and rebound, improve the safety, sustainability and efficiency of the operations and ease the ergonomic strain of the spraying operators, at the same time ensuring easy and accurate documenting.
In addition to equipment and technologies, Normet is a specialist in concrete mix design, supplying admixtures and accelerators, technical advice, extensive support, and operator training.
Supporting digitalisation
Digitalisation in mines, from data collection to data transfer and data analysis, is key to improving productivity. Despite the mining industry being slower than others to fully embrace new technological processes, digitalised open platform systems have been developed to implement Internet of Things (IoT) technology and Big Data analysis, as well as aid the use of automated vehicles and equipment, all with positive results for operational efficiency and safety of the underground personnel.
Normet is continuously developing solutions which utilize connectivity to maximise process efficiency and fleet availability, as well as optimise maintenance & service planning and tasks.
Undeniable benefits of the battery-electric equipment
Easily mineable resources are depleting, so it is becoming more of a technical challenge to conduct mining at greater depths, greater elevation and in more remote and challenging locations than ever before.
The deeper the mine is, the more ventilation is needed to cool the air and dilute diesel emissions to an acceptable level for personnel. In addition, many countries are increasingly placing restrictions on diesel particulate output, from enforcing the use of commercial electric vehicles to placing penalties on greenhouse gas emissions, so an alternative source of energy is needed to keep underground vehicles moving.
Normet battery electric SmartDrive offering combines their decades long process expertise with the latest battery electric technology, providing operation with zero local emissions with almost no heat generated to the environment, decreasing the ventilation need remarkably. SmartDrive equipment are also more energy efficient and faster than their diesel equalents, which both improve the process efficiency. Normet experts can aid customers to design the infrastructure layout for battery electric equipment with strategically placed fast chargers based on equipment duty cycle.
Innovation in automation
Automation in the mining industry has improved productivity and safety. Looking ahead, there will be more digital tools at play to improve this even further. The possibilities for connectivity are increasing, meaning more opportunities to remove workers from dangerous areas of the mine by automating processes or making it possible to work from a safe location, such as providing diagnostics data without inspecting machinery in person.
From drilling to sprayed concrete, automation can take repetitive jobs that require precision and make them easier, safer, and increase the consistency of quality. This means workers can better utilise their skills in other areas or continue to assist automated operations by using remotely operated machinery.