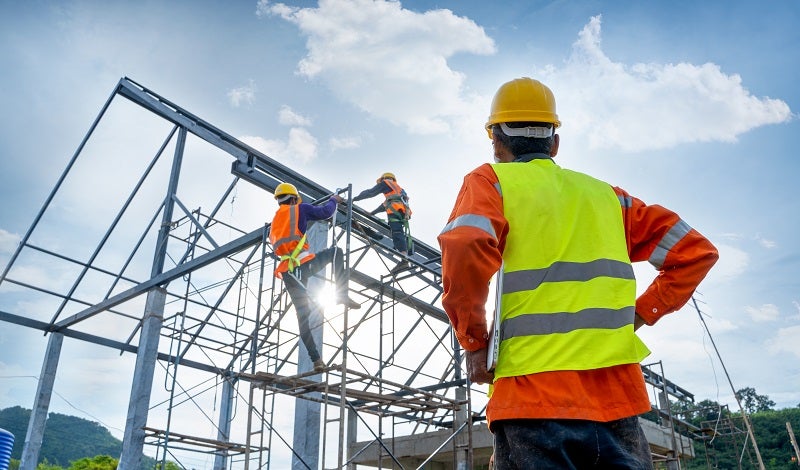 Safety equipment manufacturers and bodies such as the Occupational Safety and Health Administration (OSHA) work tirelessly to secure the safety of steel workers. Unfortunately, in industries such as mining and construction, hazardous environments and dangerous equipment may result in injury even when correct safety procedures are followed.
Between January 2012 and January 2020, OSHA reported 269 injuries in the construction industry while working with steel. These ranged from non-hospitalised injuries such as bruising, to injuries that required a check-up or stay in the hospital, including fractures, burns and broken bones. During this time, 124 of these injuries resulted in fatalities.
The US Bureau of Labor Statistics reported 1,008 lost lives in the construction industry in 2018. Of these, 18 were structural steel and precast concrete contractors and five were related to steel product manufacturing from purchased steel. Compared to fatalities of steel and precast concrete contractors in previous years, 27 were reported in 2017, 30 in 2016, 31 in 2014, and 13 in 2013, indicating a steady increase.
Mining Technology looks at what the industry is doing to secure the safety of its workers and which areas are the most dangerous.
What are the common causes of accidents?
OSHA reported 16 injuries incurred when working with steel in 2019. These injuries, as with previous years, were primarily caused by falling steel parts crushing and/or striking workers, as well as workers falling from platforms while working with steel.
Data provided by OSHA shows that employees were injured at work by falling equipment (such as steel coils, beams and plates) after becoming caught between moving equipment, and falling from or against steel structures.
How OSHA combats risk hazards when constructing with steel
OSHA has requirements in place for adequate site preparation, structural stability and training, as well as safety requirements for working with cranes, system-engineering metal buildings, and protecting workers from non-hoist/overhead hazards and fall risks.
OSHA requirements for site preparations determine that steel structures are adequately supported, repairs/replacements have the appropriate approval, and all hoisting operations must be pre-planned to prevent slipping or employees working directly under then unnecessarily.
Health and safety regulations state that crane operators must be responsible for operations under their direct control and have the authority to stop hoisting activities and refuse to handle loads until safety is assured. Additionally, all cranes being used in steel erection activities must be inspected before each shift by someone qualified.
Plans and execution of steel structures are very strict, as structural collapse is second only to falls as a cause of fatalities. For fall protection, OSHA has a number of standards in place depending on how many feet from the ground the employee is working. Regulations include ensuring that perimeter
safety cables are installed, workers complete connector training, employees are provided with personal fall arrest systems, and all equipment meets specified safety criteria.
Safety and PPE equipment from Carroll Technologies
Carroll Technologies has been a leading supplier of mining safety equipment for more than thirty years, expanding its expertise to provide safety solutions to other industries, including steel construction.
In its vast network of trusted manufacturers, Carroll provides safety and personal protective equipment (PPE) from companies such as Samson, Davis Inotek Instruments, Task Force Tips (TFT), Mine Safety Appliances, and Ocenco.
Products include high-quality rope, safety glasses, hard hats, communication and lighting solutions, self-contained self-rescuers (SCSR), multi-gas detection instruments, firefighting equipment/foam packs, and testing/calibration equipment.