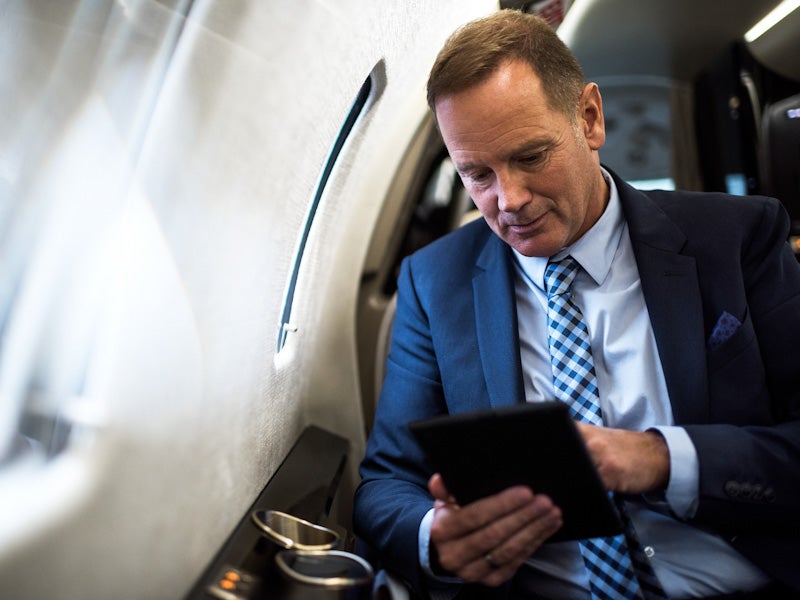 Dealing with significant disruptions to operations is a constant challenge for mining ventures. In 2021, Dynamiq's EMQnet digital crisis management platform provided support in 115 critical events and already over 20 in 2022, supporting the mining sector in maintaining critical operations, while protecting their people, infrastructure, and reputations across the globe.
Covid-19 has challenged traditional delivery models and accelerated the use of technology across operations. The pandemic has forced business leaders into adapting their approach to communications, digitising on a scale never seen before – and resilience programs are no exception.
While the traditional approach is commonplace, it is not without its shortcomings. Often these have been manual processes, involving pen and paper and whiteboards, resulting in limited visibility of the issue across an organisation. Programs have been reliant on the expertise of a small number of individuals and constrained training to manage the implementation and continuity of the programs. Should these program owners not be available, or have left the organisation, the resilience program will flounder, becoming ineffectual in providing the organisation with the response to critical incidents that it requires.
In contrast, a tech-enabled multi-channel delivery model increases operational agility and enables rapid data sharing across a greater number of geographical areas and individuals, both inside and outside of the organisation. Immediate and targeted notifications, a shared common operating picture, and an established stakeholder management plan all position business leaders to make rapid and informed decisions. This results in a return on investment typically highlighted by the prompt resumption of operations, an informed workforce, and the capture of critical data advising lessons learned and potential training deficiencies.
Crisis management technology
Well-configured resilience technology solutions offer a host of advantages that the traditional model hasn't been able to deliver for proactive organisations. "The integration of powerful communications tools enables organisations to engage with their workforce and other key stakeholders more effectively than ever before, to coordinate resources and control the narrative during crisis events when maintaining trust is paramount," says Adam Worsley, general manager at Dynamiq. "Then there's the increased visibility and efficiencies gained by centrally leading and administering the entire capability that make technology in this space a no-brainer."
Strategically, digital crisis management platforms empower businesses leaders to make better decisions. Tools can run simulations to determine the possible outcomes of risks in real-time. Should such an event arise, personnel will know the possible consequences and the best response to avert the most adverse effects of the worst-case scenario.
"The technology builds transparency. It allows external stakeholders to be able to 'look through' a business' performance and count the cost of critical events," explains Dynamiq CEO, Jarrod Wilson. "In addition, the greater focus on sustainable and ethical investing is becoming significant in capital flows. Now, if a mining company is involved with a major incident, technology means that any negative impacts are known more quickly and can be reported accurately."
Training continuity
In the resilience preparatory phase, ensuring that the program is well-understood and practised by the people it will directly affect is a necessity. Using a digital platform dramatically expands the training possibilities, both for individual and team proficiency.
A digital approach buys training flexibility. Training can take place remotely, increasing the number of personnel able to participate. Using technology for remote learning also allows individuals to develop their capabilities at a pace that suits them. Self-paced, micro-lessons have proven to deliver the greatest knowledge retention when combined and boosted by team learning and practice.
"We've been able to prove through the pandemic that training delivery can be done online, but teleconference-based training is also supported. It's still not quite like in-person training, but it's a really good substitute," says Donovan. "The reason why access to training material is important is that people are assigned to roles with little or no notice. To have them wait for 12 months to access training that comes to the site just isn't adequate. To have access to good training material all the time shouldn't be undervalued compared to the traditional model."
Donovan suggests there may be serious repercussions by assigning resilience responsibilities to staff without adequate training and alongside their existing roles. "Not having training access is negligent because it actually undermines your capability. And then they're empowering people in remote locations to make multimillion-dollar decisions at any given moment. Really, they're being set up for failure, not success especially when you consider that it's not their primary job."
Data dividend
The often underestimated and underutilised benefit of a digitised approach to a resilience program is the data mining opportunity that presents itself to an organisation. Based upon a 'library' of critical incidents managed, an organisation can infuse a shared learning culture amongst its workforce through the critical analysis of each event. Lessons learned, team constructs, knowledge management and decision cycles can all be gleaned and distributed amongst resilience teams.
Wilson sees significant upside for organisations embracing data learning in the digitised approach. They will not only be able to measure the business value or the return on investment of their resilience program, but they will also be able to confidentially talk with stakeholders quantifiably so that it is understood how the organisation responds to risk under management. Regulators, governments and ratings agencies all look for assurance. And the best way to provide this is by telling the story via the data.
Ultimately, regulations for resilience programs will only increase when regulators and governments look for ways to provide market certainty, consumer confidence, and economic stability. However, businesses that wait for changes mandated by law risk getting left behind.