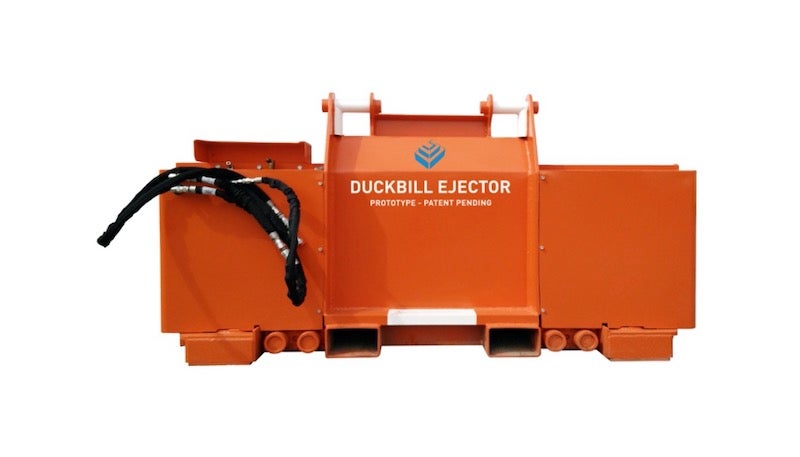 Mining Technology talks with Custom Mining Products (CMP) founding director Robert Goldspink about the company and its key products.
Can you provide me with some background and history on Custom Mining Products (CMP)?
I started CMP back in 2014 and I started building products for the mining industry as the products that were out there in the industry were not being used as they were not fit for purpose. So, I created the Duckbill Ejector to cleanly slide pallets without damage and preserving goods. The market loved it and then they said, what else can you do? So, I started building more products Australian Built and Fit for Purpose!
How did this develop for CMP into further products for the mining sector?
I just noticed in my 34 years of mining products that there was a huge gap for products that were really fit for purpose in the mining sector. Then I started designing and building them by demand, and now in huge demand!
Has this affected your relationship with companies in the mining industry?
Everyone I contact says that they already have what I am offering such as Standard Duckbills however then they call me back six months later and say: "You didn't tell me that yours has an eject system, which is what I am really after."
Then I would tell them that the product can not only push products off, it can also pull products back on. Then they start ordering my equipment like it is going out of fashion. I have not been this busy in years.
The product won OH&S product of the Year for the Mining Awards which reduces manual handling injuries and product damage.
How do you want next year to look different for you and for your company in performance in 2021, regarding supply chains etc?
Demand is so high, that I am looking for forwarding orders to slow down the bottleneck to utilise our advanced production facility. We are booming and our clients need to be aware of this for attaining our in-demand products.
How have your Duckbill Ejector Systems been performing in the market in 2020?
Absolutely ridiculous! We are so flat strapped that we are expanding to meet demand and to maintain our client relationships and happy customers.
What else is on the horizon for CMP?
I have just finished developing a brand new QDS Recovery Pod that is flying out of the yard and is utilised in longwall mines everywhere. She is a great product and we want to tell the world about how great they are!
And what about your flagship product, the Duckbills?
The QDS Attachments are going gangbusters in the market and are in extreme demand due to the quality of our products. Look on our website, they are huge. Mining Technology is certainly helping us reach our target markets, and 2021 is going to be a huge year in turnover!
How does CMP implement their assets for cost-saving and efficiency for clients in this current economic market?
CMP's Duckbill Ejector can easily replace up to six Standard Duckbills, therefore increasing workload efficiencies and reducing costs. Once business owners and mine operators understand this, the phone rings off the hook!
How does this present in continued cost saving for your clients over your competitors over time?
No one else is doing what we are doing, and everyone knows who we are, and if they don't, they will. The word is spreading amongst Coal Mines on how significant the cost savings can be by utilising our Duckbill Ejectors and other products.
Long after purchase, how do Custom Mining Products equipment maintain its efficiency and effect on the environment for your clients?
We build quality products with high-grade materials that outlast anything else out there and with ten times the efficiency. I mean, our Duckbills have a 7t carrying capacity where Standard Duckbills can only carry up to five tonnes. All the Smart coals are starting to cotton on to our superior products.
Is there anything you'd like to add?
One final thing that we used to rely on, was that the mine operators use to lubricate our products to maintain them and to keep them in good operating order. One of our latest developments and initiatives is that we have introduced a built-in self-lubricating system that will maintain the equipment itself and not rely on the mine operators to maintain the equipment. The equipment will now last twice its lifetime hence reducing overheads, plant and equipment and replacement costs.