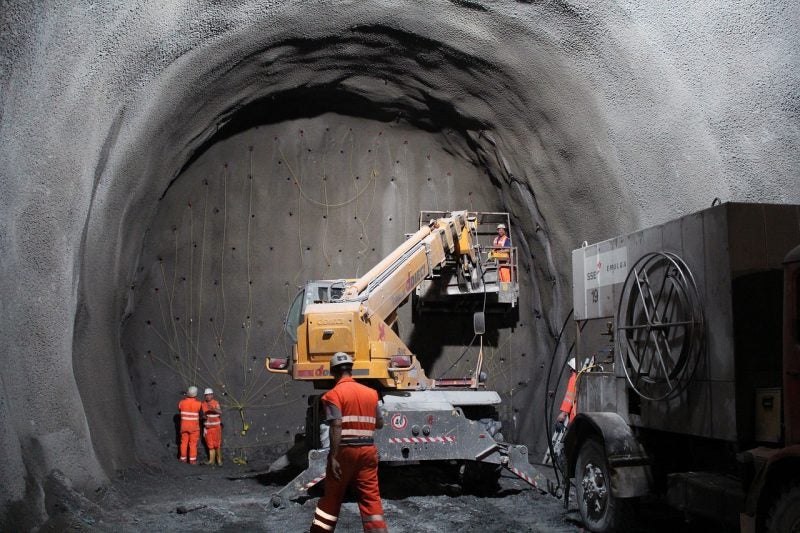 Thanks to ongoing technological advances, mines are now the safest they have ever been.
But hazards remain and one area of ongoing concern is mining equipment. Typically vast in size, mining machinery has been designed to provide protection from falling objects and rocky terrain, but can fall short when it comes to blind spots and manoeuvrability.
Restricted access, reduced visibility and small spaces can also increase the risk of collision between machines and even personnel. Add operator fatigue and poor decisions into the mix, and equipment is one of the most hazardous aspects of mining.
In fact, studies by the United States National Institution for Occupational Safety and Health (NIOSH) have found that more than 40% of the most serious injuries in the mining industry involved accidents classified as struck-by or caught-in machinery and powered haulage equipment.
To combat the risks surrounding mining machinery, collision proximity detection has been introduced. Designed to reduce the risk of collision through asset and personnel detection and warning, an alert from the system informs the machine operator of nearby hazards.
As such, proximity warning systems for mines have become an essential safety measure in the prevention of pinning, crushing, or striking accidents.
Reducing the risk of collision
Leading supplier of mining safety equipment throughout North America, Carroll Technologies Group, provides a number of MSHA-approved solutions for miner safety and tracking.
One such system is PBE's PAS-C Proximity Alert System.  Using electromagnetic sensors and GPS tracking to detect vehicles, obstacles, and personnel, the device includes sensors which are worn by workers and placed on machinery and vehicles.
These sensors feed location information back to the device's control centre, allowing operators to track their position within the mine. The device also allows the user to configure a geo-fence zone around each vehicle or plant in the system, helping to predict and subsequently avoid collisions. Should the geo-fence be breached, an alert is triggered, warning staff of the potential hazard.
Carroll's proximity warning systems for mines are colour-coded yellow or red based on the severity of the predicted collision, allowing staff to respond appropriately to the event.
Real-time surveillance
A dash-mounted device is also available through Carroll, warning drivers when they are approaching another vehicle, personnel or other obstacle. The PAS-Z Proximity Alert System provides audio and visual warnings of potential risks as well as real-time video surveillance.
The PAS-Z gives operators confidence in their movements, even when their vision may be compromised. Like the PAS-C, the PAS-Z also offers geo-fencing technology, giving miners protection from pre-defined hazards such as bottlenecks and dangerous travel ways. They can be easily established using latitude and longitude coordinates.
More than 800 mines across North America trust Carroll Technologies Group for their mining safety equipment every day. Customers are able to take advantage of Carroll's industry-leading 24/7 MinerCare team for expert assistance as well as 13 maintenance and repair centres located across nine states.