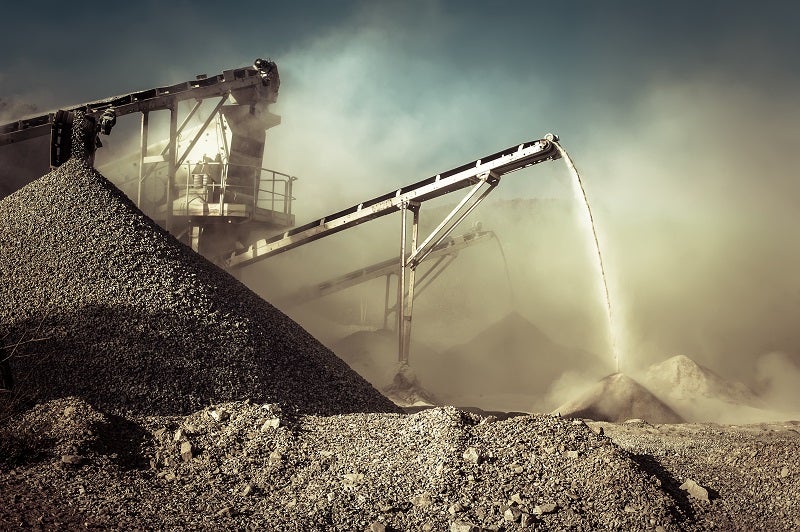 Dust production in mining and tunnelling operations is an inevitable hurdle, especially when working with heavy equipment. Dust suppression for mines and tunnels is required to protect mine workers and maintain equipment productivity.
Crushers, truck dumps, conveyor belt transfer points, transport loading and bin filling stations are all parts of a mining system where dust generation is excessive. Dust particles in the air can present a number of problems, including potential damage to machinery, dangerous breathing atmosphere, and high flammability. 
So how can mine owners suppress dust generation? Airflow control and efficient ventilation are essential to increase air quality, so mines rely on air filtration systems and mine sealants to keep dust particles at a safe level.
When it comes to mine sealants, Quaker Chemicals is leading the way with its effective mine foam spray. Mine Foam is available through Carroll Technologies, experts in mine safety solutions and equipment suppliers to more than 800 mines across the US.
"Quaker Chemical is a well-established company and we've been representing them for some time. For the mining industry, they specialise in dust suppression chemicals," explains Caroll Technologies president Allen Haywood.
"One of the most popular products that we supply for them is the Mine Foam, which is used to spray into areas to make a solid seal to control airflow in underground mining applications. It's very easy to use and is more efficient that its competitors. Carroll Engineering always keeps this product in stock, and operators usually let us know how much they use a month so we can arrange to have regular shipments sent to them around their schedule."
Carroll also supplies the MineBoss 2.0 from PBE, a centralized control system that monitors and controls atmospheric monitoring, fire and dust suppression systems, power supplies/battery back-up, fans and airflow systems.
For more information about dust suppression for mines and tunnels, call Carroll Technologies on 606-573-1000 or send an enquiry here.