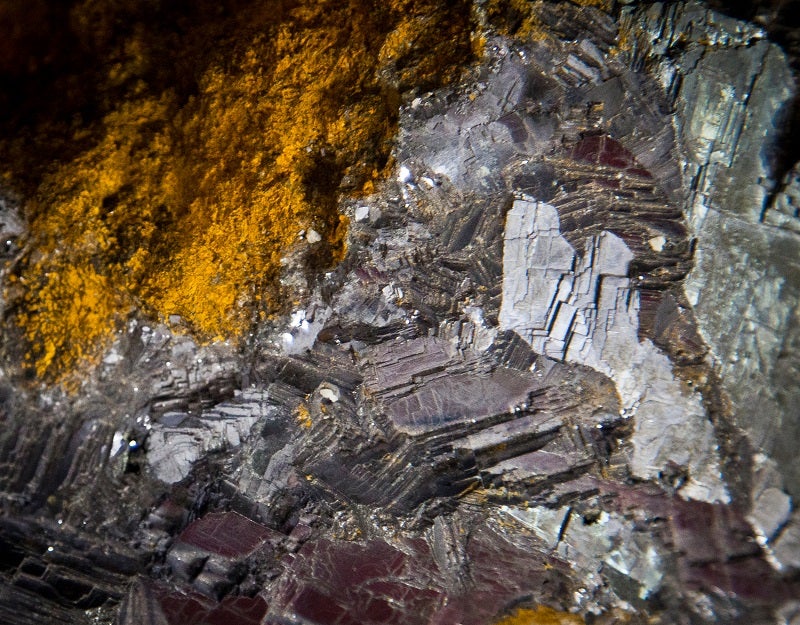 Australia is the second biggest producer of lead in the world after China, exceeding both Russia and the US. In fact, the country boasts the largest lead reserves across the globe, the majority of which lay within Mount Isa. In 2018, Australian reserves amounted to 24 metric tonnes.
However, the current focus for the industry is not on expanding, but on modernising.  In fact, modernisation and technological developments are increasingly becoming the focus of improved efficiency for the Australian lead mining industry.
"The operation itself is not expanding and new mines are not opening, it's really based on modernising existing processes," explains VEGA managing director John Leadbetter.
Process instrumentation for the Australian lead industry
The majority of Australia's lead-zinc mines are underground and highly mechanised. These technological developments enable the country to produce large amounts of lead exports based on its rich reserves, but also mean that process instrumentation solutions to measure these processes are under strain to be accurate.
According to Leadbetter: "It's a heavy ore. It's pumped around as slurry, so modernisation of their density measurement has helped operators to become more efficient."
Process instrumentation for measuring is used at various stages of operations. Once ore is drilled and blasted, it is transferred to underground rock crushers via large trucks and loaders before being taken to the surface. Lead will be measured during crushing and transporting processes.
"It's a heavy ore. It's pumped around as slurry, so modernisation of their density measurement has helped operators to become more efficient.
The lead is separated from tailings and minerals using a flotation process. Lead sulphate concentrate rises to the top and is skimmed and dried. This concentrate is then sintered to form lumps and remove sulphur. The remaining product is then smelted in a blast furnace, resulting in impure lead metal. It is cooled in stages to remove dross layers and the remaining crude lead is then either immediately refined or stored for later refinement.
During the refining process, the lead is re-melted before being blown with air to form a slag layer. The refined lead can then be cast into ingots for use in the manufacturing industry."
"The focus is modernisation, not expansion." Leadbetter explains.  "It's not an equivalent to coal or iron ore, but all mining products are an important part of our export market."
VEGA's process instrumentation for lead processing
VEGA's comprehensive range of process instrumentation supports lead production throughout all stages of operations, including nucleonic (radiation-based) density measurement solutions.
"We've been supplying to Mount Isa, one of the biggest mining operations in Australia, for a good thirty years." Leadbetter says. "With these operations, we will introduce the operator to an improved technology and then progressively work through the modernisation programme with them to really improve their operations."
Reliable level measurement is required for primary and secondary ore crushing stages to ensure that the crusher does not get damaged or choke. Crushing is an essential stage as ore needs to be an optimal size for transport and processing. The VEGAPLUS 69 is a non-contact measurement device, which uses radar technology.
Throughout processing, ore and lead is stored in silos. VEGA manufactures measuring equipment that can determine their contents. The VEGAPLUS 69 can also be used for this application, as well as the VEGACAP 65, which has capacitive point level detection to prevent overfill.
The company also supplies mass flow measurement for conveyor belts. The WEIGHTRAC 31 weighs solids passing across a conveyor belt to prevent overflowing and the VEGASOURCE 31 is used as a radiation source for radiation-based density measurements. These pieces of equipment ensure accurate feed control from conveyor belts.
The VEGAPLUS 68 is used for non-contact radar level measurement on the sintering belt. It can be used in extreme temperatures and provides precise, reliable measurements. It is essential that the feed rate of the sintering belt is controlled so that it can be thrown off at the end. The density of the lead ore is measured to ensure that the cooling process is effective.
Due to its reliability in extreme temperatures, the VEGAPLUS 68 is also used to measure throughput entering the blast furnace to ensure even disruption.