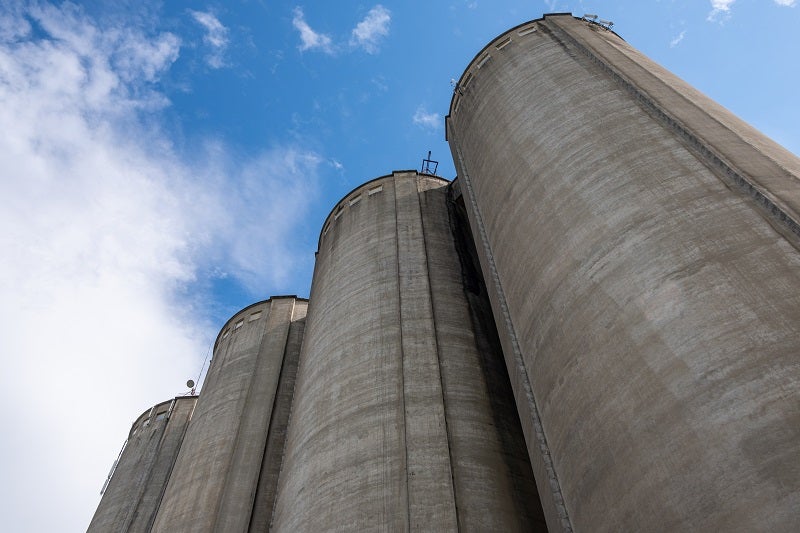 Limestone, or calcium carbonate, is a sedimentary rock that is mined from deposits across Southern Australia. When processed in a furnace, calcined limestone is collected at the bottom and taken to be cooled.
The calcined lime is then sorted into different sizes and further processed, usually into lime powder, which is stored in silos.
"What operators need to be very careful of is if they over-pressurise or overfill the silo," explains John Leadbetter, managing director at VEGA. "If it spills out of the tank into the atmosphere or the ground, it becomes an environmental issue and lime is carcinogenic so it becomes a danger to personnel. It's vitally important that operators know how much lime they have in the silo while they're filling it."
Accurate process instrumentation and level measurement for lime powder silos is therefore essential, not only for productivity and profitability, but also to ensure safety.
VEGAPULS 69 radar sensor
The VEGAPULS 69 is a non-contact sensor designed for the continuous measurement of bulk solids, including lime powder, at various stages of operation and is ideal for level measurement in particularly high silos. Reliable measurement is ensured due to its excellent signal focusing.
The VEGAPULS 69 radar sensor has a frequency of 80GHz suitable for any kind of bulk solid material in large or small applications.
Lime powder levels are continuously monitored even in adverse environments to prevent overflow of harmful substances. "That's why when we developed the radar we looked at those types of applications to ensure that it would work under a heavy, dusty environment to give a reliable and accurate reading of how much lime was in the silo," explains Leadbetter.
To enable use in different application areas, the VEGAPULS 69 can be combined with an encapsulated plastic antenna or a lens antenna integrated in the metal flange.
VEGAWAVE 61 level switch
The VEGAWAVE 61 is a level switch for measuring fine-grained bulk solids, including lime powder. This robust process instrumentation reliably detects minimum and maximum silo levels to prevent overspill or shortages.
The tuning fork is designed to be robust even when working with abrasive products, and is not affected by build-up of lime powder or other materials. The switching point can be located up to 80m away from the installation site. Alternatively, the VEGAWAVE 62 comes with an extension cable to determine where the switching point can be placed.
VEGA process instrumentation
VEGA provides a comprehensive range of process instrumentation for the mining industry, ensuring efficient operations and preventing bottlenecks. Measuring devices are utilised to monitor product levels, density, pressure and flow.