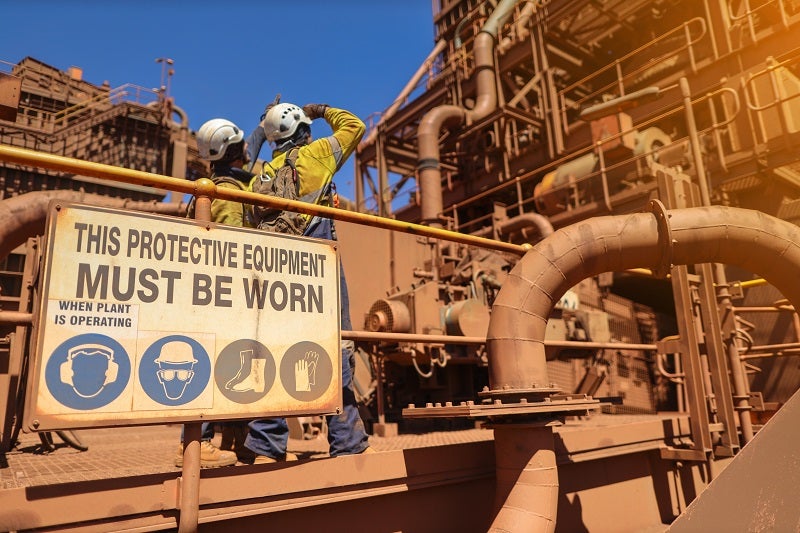 When asked what the most important investment is for their mine, any mine owner will have the same answer: safety and security for mine workers. Personal protection equipment for mines and tunnels covers a broad spectrum of products, most notably hard hats, personal atmosphere monitoring equipment, breathing apparatus, gloves and protective eyewear.
Over the last few decades, personal protection equipment for mines and tunnels has advanced significantly, with technology improving everywhere from communication to our understanding of materials. These advancements have allowed for safer, more productive operations across the entire industry, even at more remote sites or with dangerous equipment. When it comes to mining safety, Carroll Technologies has the solution. For more than thirty years Carroll has provided PPE and safety equipment to more than 800 mines across North America. With an impressive stock of equipment, and rapid response to emergency situations through their support service, MinerCare 24/7, Carroll should be any mine owners first stop for personal protective equipment for mines and tunnels.
PPE equipment supplied by Carroll includes:
Full brim hard hats (280-EV6161MC)
Electric-class gloves and maximum safety gloves (150-SK-2/12-KIT) (120-5150/L)
Nitrile foam gloves (09-K1630/L)
Arc Flash Kits (9150-52436/4XL)(9150-52436/2XL)
Safety glasses (250-28-0021)
Earplugs (267-HPR300C)
Face shields (251-01-5270)
MPS Centurion Vision hard hat
MPS Centurion Spectrum hard hat
MSA Hard hats
MSA's Altair 4X Detector
Leading the industry for mining safety and personal protective equipment provision, Carroll Technologies is a factory authorized repair centre for major manufacturers of PPE devices. Mine owners look to invest in the absolute best when it comes to hard hats, face shields, gloves and ear protection, and factory certified testing and repair ensures that you get the most out of your investment. Carroll is there for your mine in a time of crisis, with around the clock support and rapid response with safety equipment to ensure the safety of your workers. For more information about personal protective equipment for mines and tunnels, call Carroll Technologies on 606-573-1000 or send an enquiry here.