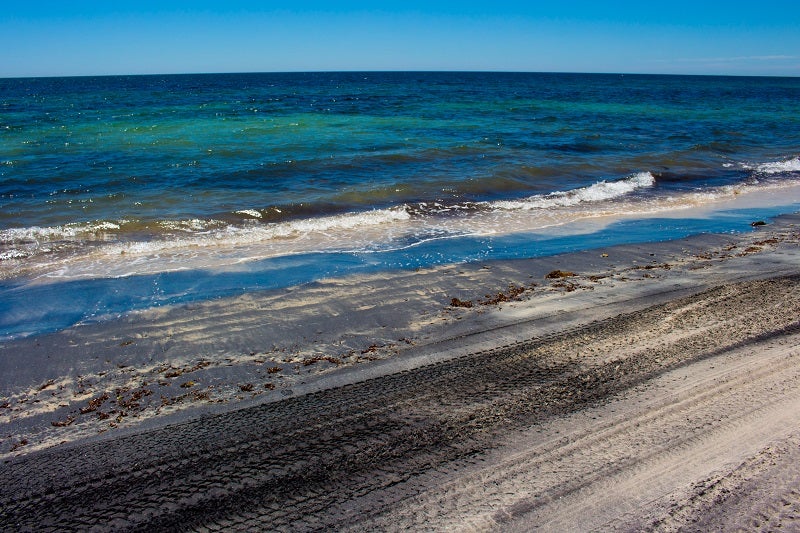 There are three primary heavy minerals that can be mined from minerals sands in Australia, namely Ilmenite, Rutile and Zircon. In 2016, Australia ranked worldwide as number one for resources and production of rutile and zircon. For Ilmenite, it was second for resources and third globally for production.
Mineral sands are formed by erosion and weathering of igneous rock over millions of years. Typically, the grade of heavy mineral sand ore deposit is low. "Mineral sands deposits in Australia are mainly found on the western or southern coast," says John Leadbetter, managing director at VEGA. "Mineral sands in Australia have been mined for well over thirty years and there are some studies that indicate our minerals sands resources could last more than a century."
Mineral sands mining and processing across Australia
Once a sample shows favourable deposits in the sand, the area is mined using a variety of methods, primarily either suction dredging, opening mine cutting or hydraulic mining.
The product is processed using a hydrocylone (mineral classifier), an ore thickener, and spiral equipment for cleaning, classifying and filtering minerals.
Dry concentrates are also transported for magnetic and electrical separation.
Processing mineral sands involves dealing with abrasive material in large quantities. "We're dealing with a sand product, whereas most mining is dealing with a substance which starts off as rock," Leadbetter explains. "You're dealing with a product that has already been refined to a degree, so the biggest challenge with mineral sands is abrasion, so anything you have in contact with the product must be abrasive resistant."
Measurement instrumentation will be used throughout the entire process, including density measurement in the ore thickener and monitoring levels in bins or silos.
VEGA process instrumentation for mineral sands processing
"You're dealing with a product that has already been refined to a degree, so the biggest challenge with mineral sands is abrasion."
The VEGABAR 82 pressure transmitter is a universal measurement device. It offers a longer work life when handling sand product due to its abrasion-resistant ceramic measuring cell.  This transmitter is ideal for monitoring feed pressure and preventing overload.
"If you're dealing with mineral sands slurry, this process is achieved through pressure transmitters," Leadbetter says. "So, the difference with our pressure transmitters compared to other companies is that the measuring cell is made of ceramic, whereas other manufacturers use metal. Ceramic is a lot more resistant to abrasion than metal."
Process instrumentation is also required to prevent damage and overload to ore thickener equipment. The MINITRAC 31 is a radiation-based sensor for non-contact density measurement, it can be used for bulk solids or slurry and is externally mounted to pipelines or vessel walls.
The VEGAVIB 6 range is designed for granular and coarse-grained bulk solids. This equipment detects minimum and maximum limit levels in silos and bins and is manufactured to be smooth to prevent jamming of bulk solids. These vibrating level switches are simple to set up and provide reliable, accurate results.
As with any sector of the mining industry, operators of mineral sands processing facilities must keep up to date with technological developments for mechanised mining operations to ensure safe and efficient processes. Modernisation and technological developments are resulting in more advanced process instrumentation for the Australian mineral sands mining industry.
According to Leadbetter: "We have had a good relationship with the mineral sands industry for more than thirty years, so as new technology comes out, we introduce our customers to them. Like with the rest of our customer base, it is our responsibility to make sure that the client is always aware of product developments in order to get the most out of their operations."
For more information about VEGA's products, visit www.vega.com/en/home_au/products