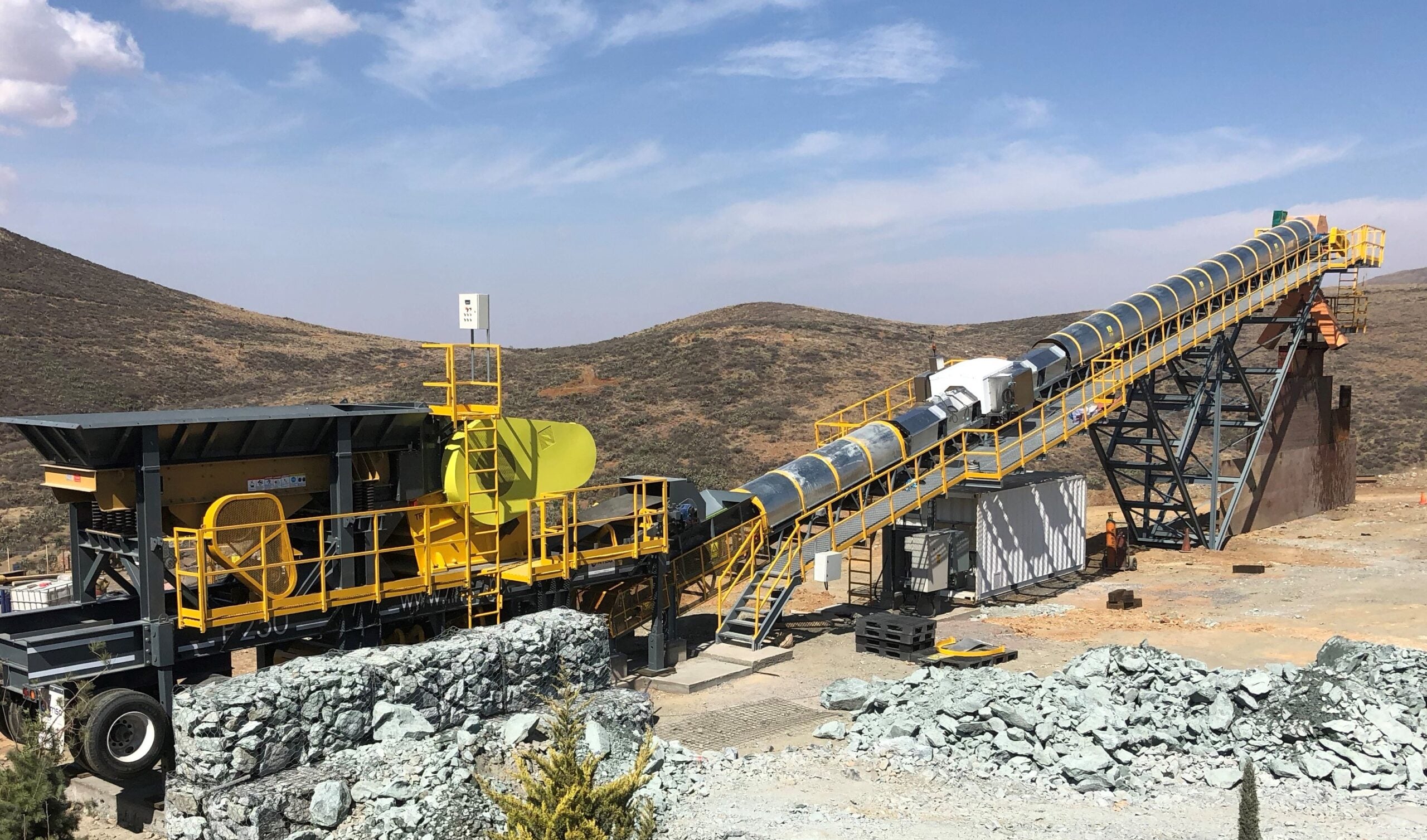 Depleting ore reserves and ore grades are a significant concern for the mining industry. The demand for raw materials is growing exponentially while ore grades in operating mines continue to diminish.
Increasing throughput with a 'bigger is better' approach to equipment is one method to achieve economies of scale. However, as equipment grows, mines consume more energy and water and require higher capital intensity to meet investment hurdle rates, which typically results in increased fossil fuel emissions.
Mining urgently needs a new toolkit.
For decades metallurgists have sought instantaneous data to provide plant operators with real-time insights into the nature of feed entering the process plant. Thankfully, advances in technology are having a positive impact. Ore sorting technology holds the potential to provide a precision mindset where minerals are precisely targeted and extracted, enabling operators to adjust downstream parameters and improve yield as a result.
The cost of mining low-grade ore
Extracting minerals and metals from ore uses significant amounts of water, energy and produces a lot of waste. In the US alone, mineral extraction consumes around four billion gallons of water a day – the average water-use of 40,000 households, per day.
"Mining ore deposits with a lower grade is costlier and more energy intensive because it involves moving and processing large quantities of ore that contains a lot of waste," says Nick Bell, Global Sector Lead for mining, minerals and metals at Worley.
"But if we can selectively remove the waste or uneconomic material before it enters the processing plant, it can bring significant cost and revenue advantages while minimising environmental factors to miners."
Ore sorting is not new. Many technologies are available in the market and applied across multiple commodities and minerals types. However, it is often difficult to produce fast and reliable measurements, with technologies requiring significant calibration and re-calibration over time, which would previously result in frequent downtime of the systems. In addition, most particle sorting technologies are only applicable at relatively small production rates making systems cumbersome or impractical in brownfield sites.
Mining with magnetic resonance
Acknowledging this, Australia's Commonwealth Scientific and Industrial Research Organisation (CSIRO) developed an analyser for reliable high-throughput ore sensing and sorting, using magnetic resonance technology. To bring this technology to market, Worley co-founded the joint venture NextOre, with RCF Ambrian and the CSIRO.
"Compared to other sorting analysers that can only penetrate mineral particles at or near the surface of ore, NextOre's magnetic resonance technology can evaluate and therefore sort much coarser ore with industry-leading accuracy and speed," says Bell.
"This brings significant efficiency improvements to miners, allowing them to take a leap forward in sustainability, reduce energy consumption and decrease unit costs."
"An increasing number of high volume, low-grade primary ore bodies in early development phases are seeing the benefits of increased feed grade to their processing facilities", said Bell. If considered at pre-feasibility study phase, this can significantly improve both mine economics and mine life."
For example, in 2019, NextOre worked with TSX-listed Capstone Mining to install a bulk ore sorting plant at their mine in Mexico. Despite high operational mixing, the program demonstrated that the amount of copper metal recovered could be increased by as much as 8% without any change to the amount of material mined.
And in 2020, a magnetic resonance analyser was installed on the primary crushed conveyor at a mine in Zambia. While in the Philippines, a company constructed a dedicated crushing and bulk ore sorting facility with nameplate feed capacity of 1,000 tonnes per hour to boost metal production from low grade ore.
Award-winning innovation
NextOre confirmed that miners can choose what grade of ore is worth processing and what's best to discard. Ultimately, achieving a higher grade of ore means higher metal recovery and cheaper operational costs. Last year, NextOre won the Australian Technologies Competition 2020 Mining Technologies Award.
This year, NextOre won an award in the best licencing deal category of the Knowledge Commercialisation Awards (KCA) 2021. The KCA Awards celebrate the achievements of members, and highlight "top tier work" in Australasian technology transfer.
"This award not only recognises our own commercialisation efforts, but more importantly the contribution of industry partners – NextOre, RFC Ambrian and Worley who have been instrumental in driving the utilisation of the technology," says Laurence Street, CSIRO Director Commercial.
"It's by linking world-class scientific developments with industry, investors and management teams, that we're able to take research from the lab to the market, creating real-world economic, environmental and society-wide value."
Depleting ore reserves – and consequently, declining ore grades – will continue to be a long-term challenge for the mining industry. But cutting-edge innovation, and improved practices that recognise the need for sustainable operations, are alleviating this pressure and ensuring the sector can remain future-fit.