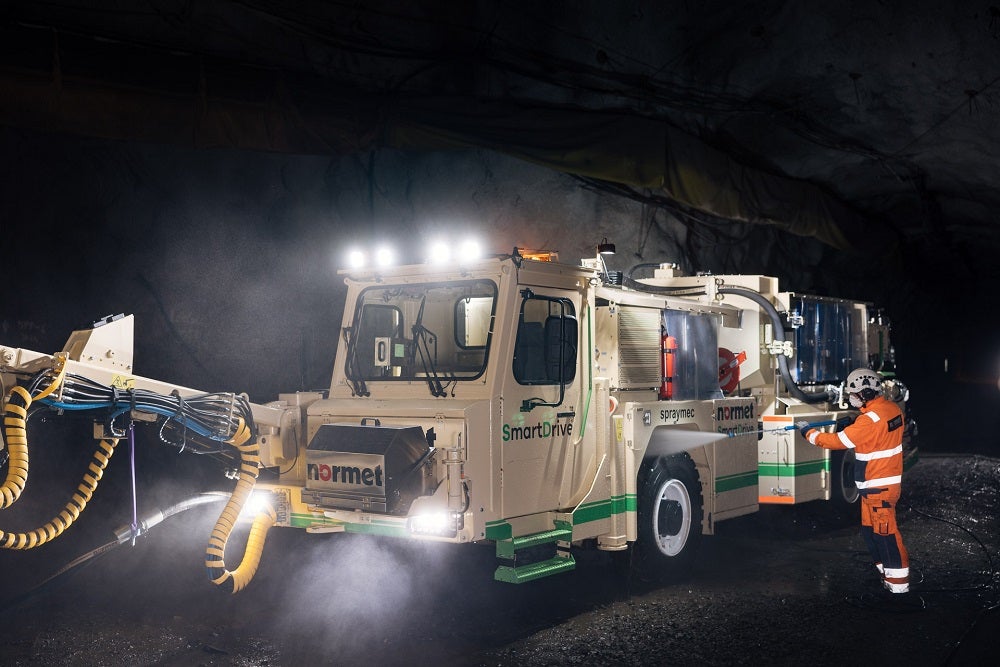 Government commitments to reach net zero by 2050 has had a major impact on carbon-heavy industries. Mining industry has a history of being risk-averse and has been slow to adopt new technologies, but recent data shows that the sector is finally acknowledging the climate change emergency and allocating resource to cut their emissions.
A major GlobalData study of mining vehicles, including excavators, trucks, loaders and others, across 10 countries finds that in 2023 there are 11,646 mining BEVs in operation. GlobalData expects the off-highway electric vehicle market to grow at a 17.4% compound annual growth rate (CAGR) between 2023 and 2030. This still represents slower growth compared to other carbon-intense industries such as agriculture and construction.
Why is the mining industry slow to change? One of the key reasons cited is the steep capital expenditure involved in investing in a new fleet, but there are other reasons.
Timo Oikarinen, technology implementation manager at Normet, which is at the forefront of bringing innovative technology and digital transformation to underground operations in mining and tunnelling, discusses the safety aspects of underground mining BEVs with mining-technology.com.
Reducing the fire hazard
For underground mining, fire is a major hazard. With diesel equipment, the risks and consequences have been well established as these events have been seen regularly on a global basis. But how do BEVs compare?
According to Timo Oikarinen, technology implementation manager at Normet: "With battery electric vehicles, we have less risk of fire than with diesel vehicles because there are no hot spots on board. We don't have hot toolbars or hot retarders, and we have less burning fuels on board."
Diesel components such as the exhaust manifold and turbo charge can exceed 300C. A retarder can reach more than 400C, and if misused, can exceed 1000C. Combined with up to 300L of fuel and oil on a standard fleet, this can be a major fire hazard. One the other hand, BEV components do not exceed 100C, and the only part of the system that requires oil is the hydraulics.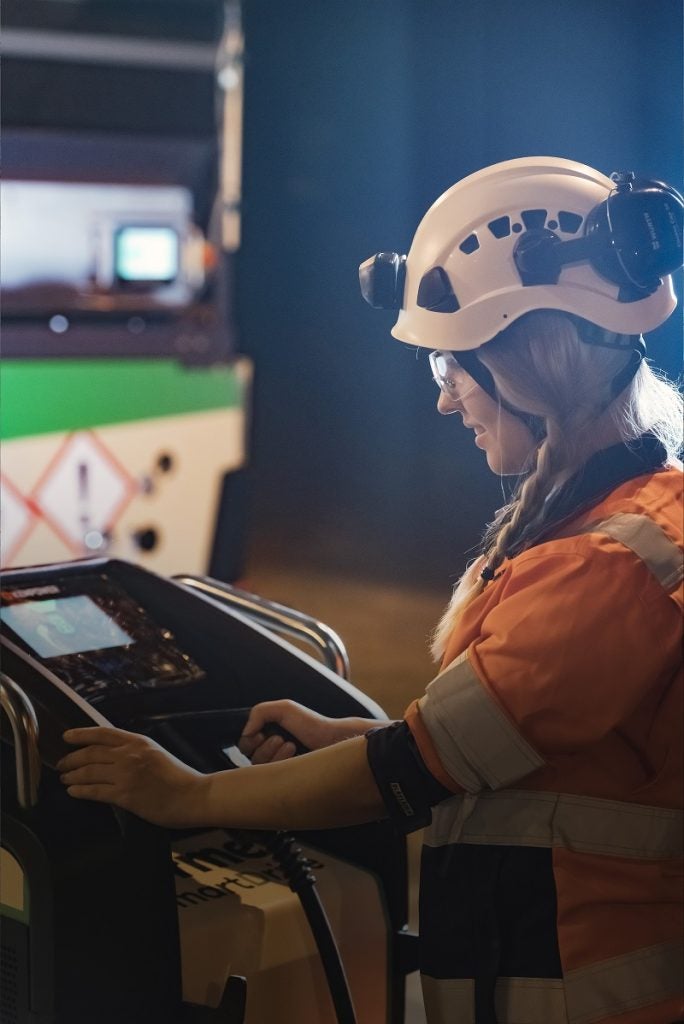 "We use lithium-titanium-oxide (LTO) batteries, which is one of the safest lithium-ion chemistries available at the moment. There have been no reported incidents in the world, so we see it as very safe and reliable technology," Oikarinen explains. "For charging, we use the combined charging system (CCS) combo 2 (CCS2), which is used in electric cars and proven safe."
Upskilling mining workers
For more than 50 years, underground mining operations have relied on diesel vehicles. This means that safety practices and worker training have been designed with this machinery in mind. For Normet, the solution is to provide early training, standardisation for battery technology across fleets, and expert support for risk assessments.
"Education, training and the availability of skilled workers who know how to do things correctly and maintain the machines is extremely important," explains Oikarinen.
With adequate training packages, mine owners can mitigate risk and reassure stakeholders. Normet offers a range of training solutions, such as BEV service and maintenance training, as well as BEV operation training, which includes safety foundations and fire brigade consultations.
Furthermore, Normet uses the same battery technology in all of its M series vehicles, which significantly simplifies and streamlines training. When designing new machines, Normet focuses on standardising its components as much as possible so that fleets do not require different training for different machines.
Risk assessment and standardising safety practises
A critical challenge for the mining industry is that new technology is new territory, and many mining sites struggle to carry out risk assessments and establish safety plans.
"When we are changing from diesel to electric motors and batteries, we need to learn and develop systems to protect people underground," Oikarinen explains. "Of course, we are in a much better situation today than in the early days. We have lots of data available about the systems and we have a very good understanding of how should work."
According to Mark Ryan, vice president of equipment offering and new technology at Normet Group: "A lot of the work that we do is about helping customers through that journey; helping them with risk assessments and helping them understand how our safety systems work. Quite often, we're invited to these risk assessments as technical and application experts, so we can help our customers with the unknown, which is the biggest barrier with any type of new technology."
The future of mining safety culture: taking preventative action
"Since we have this new technology in the market, we have really insisted to our customers that we're able to constantly monitor the equipment through the remote monitoring system that comes as standard on our smart drive machines," Ryan explains.
"We're able to understand and look at how the machines are being used, and then we have the ability to let the customer know if they potentially have a problem. Our philosophy is very much about prevention rather than cure."
Maintenance for diesel vehicles typically entails regularly inspecting machinery and fixing issues as they occur. With the data that Normet can extract using its onboard SmartDrive technology, expert teams are able to analyse this data to practise preventative maintenance. Not only does this creates a safer work environment, but it is also more cost and time efficient as it prevents downtime.
To find out more about how Normet can help your mining site to integrate underground BEVs and improve safety for your workers, download the whitepaper below.