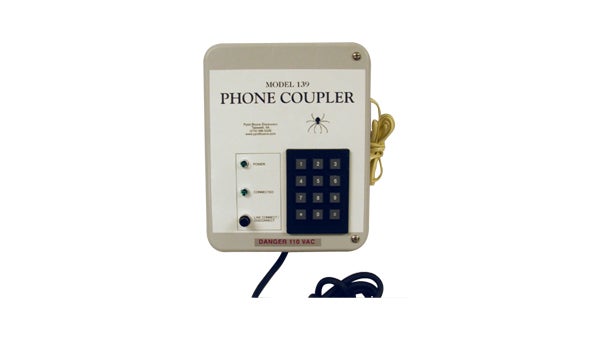 Pyott-Boone's (PBE) Model 139 page boss phone to public telephone coupler enables standard page phones to be connected to an external network. Drawing on years of experience, the Page Boss series is the most advanced phone series available to the mining industry and can be combined and integrated to form a complete, rugged communication system.
Allen Haywood, president of Carroll Technologies, said: "Commonly called battery-powered two-way mining telephones, they've been used for all types of mining for many years now. They're still used today as a reliable form of communications throughout the mine.
"Carroll is an authorised repair facility to service these mine phones. It is a very reliable source of communication. It's not like a handheld radio where it's mobile and you can walk and communicate throughout different locations in a mine, because this form of communication has fixed locations, which has advantages of its own also.
"PBE is the manufacturer of the largest majority of the phones that we service, but we service just about any kind of mine phone out there that may be repaired."
The model 139 page phone coupler is available through Carroll's online mining store, along with the comprehensive range of PBE phones and communication solutions.
Specifications include:


Size: 12"h X 7-3/4"w x 6-1/2"d (30.5 cmH X 19.5 cmW X 16.5 cmD)
Weight: 11 pounds (5 kilograms)
Power Source: 12 VDC battery NEDA 926 (unless otherwise specified)
Power Requirements: Standby– 0 milliamps, page amplifier– 350 mAvv
Input Line Resistance: 18K ohms
Input Line Impedance: 2K ohms
Output Impedance: 600 ohms
Output Page Voltage: 12 volts
Output Page Current: 500mA max (shorted line)
Output Amplifier Power: 2.4 watts RMS undistorted
Solid State Relay Sensitivity: 2 volts DC
Warranty: 90 days
For more information about PBE equipment or mining communication solutions, call Carroll Technologies on 606-573-1000 or send an enquiry here.