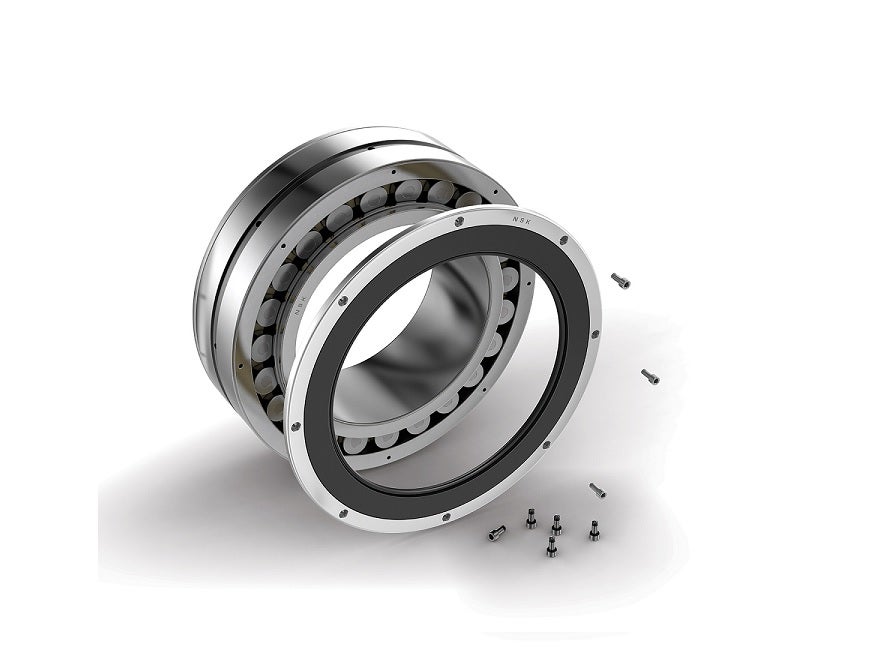 Equipment reliability and machine uptime are critical differentiators in today's highly competitive mining market. Operators spend between 30% to 50% of total operating costs on maintenance alone. Conveyor systems account for a large chunk. The unexpected failure of a single component can bring an entire site to a standstill – at significant cost. According to a recent Senseye study on the true cost of downtime among Fortune Global 500 industrials, mining companies lose up to 23 hours of production per month, at a cost of $187,500 an hour. With mines typically operating in remote areas with limited access, equipment repair and maintenance can be cumbersome and time- and labor-intensive. Thus, the durability and reliability of bearings used in mining and quarrying applications is a paramount consideration.
Reactionary measures are costly, wasteful, and inefficient. The best way to mitigate this risk is to get ahead of the problem: prevent premature failure and unplanned maintenance by using extended service life components. That starts with material engineering.
Contamination Effects
Consider this field case: In a coal mining operation, contamination in an overland conveyor head pulley was causing bearing failures every 18 months. This conveyor system handled 60% of site production. Bearing replacements were not only costly maintenance components, but the repeated downtime and lost production were impacting profits. The cost to replace bearings every 18 months became prohibitive.
The repeat offender in this case – and countless others – is contamination. Dirt, dust, and grit are the bane of rolling machinery's existence in these applications. Contamination is the leading cause of premature bearing failure. In dirty, dusty environments, contaminants infiltrate lubricants used to keep rolling elements running smoothly. Contaminants in the lubricant create dents in the rolling contact surfaces, and stress concentrated around these dents eventually leads to cracking and surface flaking.
Tougher Steel
NSK, a world leader in the research and development of bearing materials, was first to recognize the relationship between retained austenite levels and rolling fatigue life in contaminated environments. Lab studies reveal that a high level of retained austenite is particularly effective at reducing the concentration of stress around the shoulders of surface dents in bearing raceways. Reducing this stress concentration directly correlates to longer bearing service life.
Austenite itself, however, has a soft microstructure and reduces the hardness of bearing material. Finding the right balance between the need for greater hardness while retaining the right percentage of austenite for material stress relief was key to the company's efforts. The result is a newly developed and patented steel composition – Tough Steel. It comprises steel material with a high degree of purity – ultra-clean steel – to which precise levels of chromium and molybdenum are added for increased hardness.
A highly specialized and proprietary heat treatment is applied to the advanced material composition, altering its microstructure to promote uniform distribution and finer carbide and carbonitride particles in the material matrix, for greater wear resistance than carburized or through-hardened steels. In a Sawin-type friction and wear test, the long-life bearing material demonstrates superior wear resistance compared to SUJ2 steel and 40% greater seizure resistance.
Exponentially Longer Service Life in Contaminated Conditions
Most bearings never reach their full calculated life. While bearing seal technology has advanced and prolonged bearing life to various degrees, no seal is 100% effective. In the arduous environment prevailing in mines and quarries, contamination is the simple fact. In its quest to extend bearing life in mines and quarries, NSK has spent decades analyzing the mechanisms of fatigue in bearings and developing materials and manufacturing processes to counteract the effects of contaminated lubricants.
The result is a bearing that provides demonstrably longer service life, higher load capacity, and increased wear, seizure and heat resistance compared to standard bearing steel:
• As much as ten times the service life in contaminated and boundary lubrication conditions
• Up to four times the service life at 160°C
• As low as one-third of the normal rate of wear
• Up to 23% higher dynamic load capacity
• Up to 40% improvement in seizure resistance
On-site Results
This brings us back to the mining site with the 18-month bearing replacement cycle. The operator upgraded their conventional bearings with Tough Steel units, which extended the service life to over six years. Calculating the cost of maintenance, lost production and replacement time, the mining company realized a documented savings of $5,050,880. Further applications for Tough Steel bearings include crushers, compaction equipment, pumps, headframes, ball mills, sizing mills, and centrifuges.
About NSK
Globally, NSK is an acknowledged leader in advanced motion and control technology, rapidly driving major developments in materials, mechanical design, lubrication, and seal technology – to downsize bearings, extend mean time between failures (MTBF), and reduce costs without compromising machine performance. NSK Mining Industry Experts have worked on-site for decades, in the field with mine operators around the world. They apply this accumulated expertise to the manifold challenges operators face, to deliver highly engineered, application-specific solutions that have sustainable, documented impact on mine productivity, efficiency, and profitability