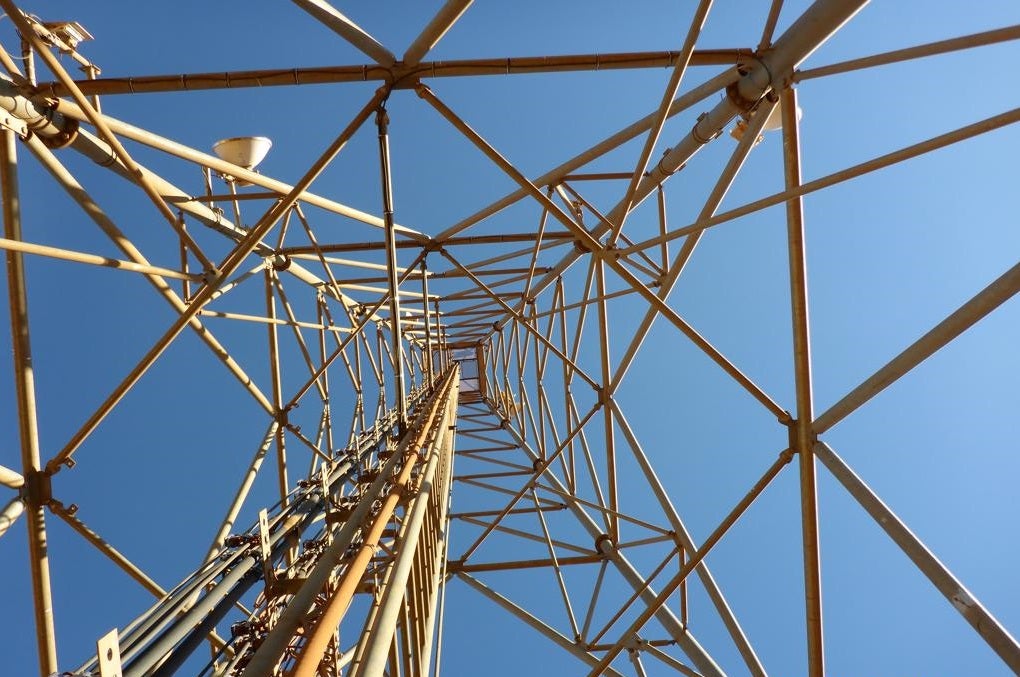 Digital transformation is changing all aspects of the mining industry, and telecommunications are now a critical part of mining applications. Earthing, bonding, lightning protection, and surge protection are essential parts of a modern telecommunications installation, and it must be reliable to ensure that mines continue to operate efficiently and effectively.
nVent ERICO offers a comprehensive telecommunication solution to help protect mining facilities against electrical noise, lightning induced surges, and transients caused by switching components in the power systems. Services are tailored to ensure that the right level of protection is provided for each type of site, from areas of low lightning incidence through to some of the highest lightning prone areas of the globe.
As with any comprehensive solution, the proof of its efficiency lies in its proven success. Here are two examples of how nVent lightning protection solutions have been utilised to protect telecommunication systems.
Enhancing lightning protection at communications tower sites
nVent ERICO were approached by a resources company in Australia that wanted to reduce the amount of production downtime that was occurring due to lightning damage to its high-value telecommunications backbone tower sites.
The solution involved developing engineering designs that provided application-specific, insulated lightning protection solutions using the ERICO SYSTEM 3000, which comprises  ERICO Dynasphere, the ERICORE downconductor, and a robust grounding system (including Cadweld connections).
The nVent ERICO Dynasphere has an optimal air terminal designed to capture the lightning to the preferred point, while the low-inductance, low-impedance ERICORE downconductor cable minimises voltage build-up and ensures that the bulk of the lightning energy is contained within the cable, thereby protecting the tower and feeders from conducted lightning currents.
As an insulated solution, it has much less reliance on bonding practices, which sometimes are overlooked or completed incorrectly. The validated engineering design also illustrates the protection radius of the air terminal.
Earthing system upgrade for cellular sites
A large mining company wanted a permanent earthing solution for their telecommunications towers in the Pilbara region of Australia, which has seasonally dry and high conductivity (rocky) soil that adversely affects the efficiency and lifespan of a buried earthing system.
Previous installations had utilised Bentonite clay as the earthing system backfill material, which relies on the permanent presence of water to maintain its volume and beneficial electrical characteristics, making it difficult to obtain the target system resistance during the dry periods  of the year.
nVent ERICO provided earthing system design calculations for each tower that utilised GEM25A as the ground enhancement material as a replacement for Bentonite clay. GEM is a very low-resistance, non-corrosive, carbon-based material that contains cement, which provides a permanent electrical connection between the ground electrodes and the soil.
GEM25A does not change volume, dissolve, decompose, or leach out over time. Third-party testing has been completed to verify that GEM complies with IEC® 62561-7 standard, which is the industry benchmark for electrical performance and corrosion of earth enhancement materials.
The validated earthing design calculations were made using state of the art software tools and the installed system will maintain a constant resistance for the life of the facility, regardless of the absence of moisture in the soil.
nVent ERICO offers a range of solutions, such as ground rods, ground mats, GEM and Quickfill ground enhancing material, ground bars, nVent ERICO Cadweld connections, lightning protection systems, and power, signal and communication surge protection. Its engineering services include earthing and bonding system design using state of the art software tools, as well as external lightning protection system design. For more information about how nVent can protect your mining facility and telecommunication system, download the whitepaper below.