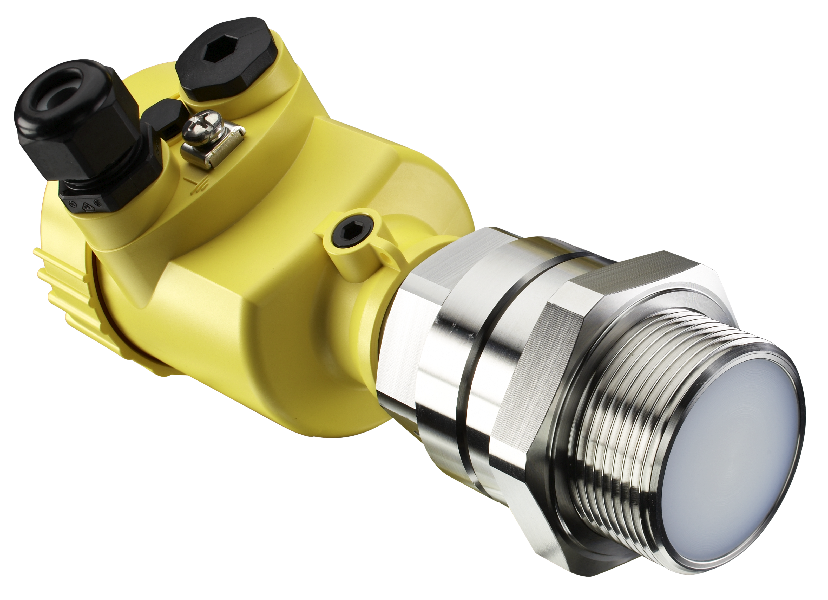 VEGAMIP is a microwave barrier used for level detection of bulk solids and liquids. It works by having an emitting unit transmit a focused microwave signal using a horn antenna to the receiving unit. The signal will be reduced if there are materials between the emitting and receiving unit, and this change is detected by the built-in electronics module and converted into a switching command to ensure that the level of materials remains between two points, which are fixed by the operator.
As microwaves can penetrate many non-conductive materials, measurements can be reliably taken through all kinds of vessel walls and without the need for regular maintenance. It has therefore been used in many industries at many process stages for bulk solids and liquids to deliver overfill and empty signals.
The VEGAMIP has an operating distance of 100m, so is ideal for silos with large diameters. Thanks to its rugged measuring system, this device works even under extremely difficult conditions, including high noise pollution, high temperatures, strong dust generation and abrasive products.
As well as being used for bulk solids and liquids in large vessels, bunkers and crushers, the VEGAMIP can also be used for detection of vehicles and ships, as well as for material recognition on conveyor belts. The VEGAMIP has been used at many mines for level measurement at the belt transfer station in order to prevent overspill and bottlenecking.
The system is comprised of the VEGAMIP T61 microwave emitter, as well as the VEGAMIP R61 or R2 microwave receiver. The R2 is the separate instrument version, which enables it to be mounted in installation positions that are difficult to access. Both receivers can be easily adjusted to save time and money during setup.
For more information about the VEGAMIP, or to find out what process instrumentation device is best suited for your mining operation, download the white paper below.