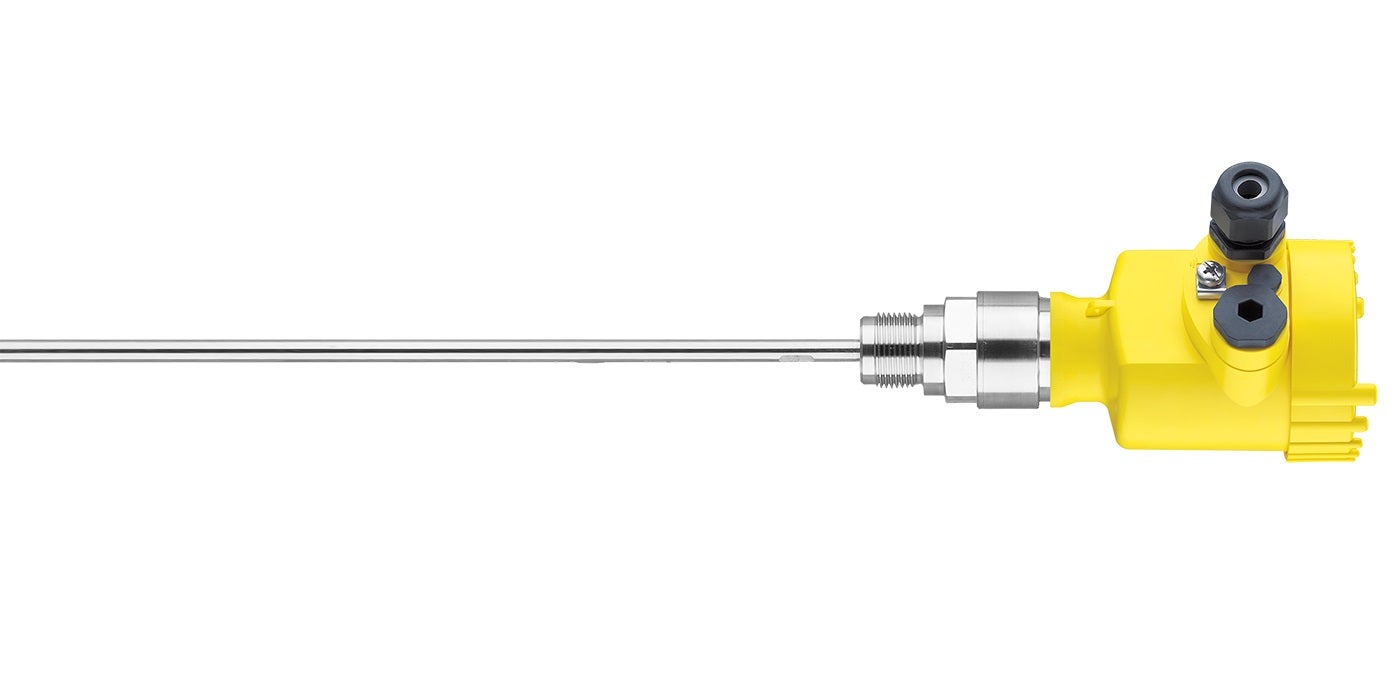 The Vegaflex 81, 83 and 86 use high-frequency microwave pulses that are coupled onto a cable or rod and guided across a probe. When the pulse is reflected by the product surface back to the device, the time from emission to reception of the signals is measured to calculate the distance.
The instrument is supplied with the probe length already adjusted, so setup on-site is not required, and the adjustable, bare cable and rod versions can be adapted to the local requirements if necessary.
For level measurement, the accuracy of the Vegaflex is not affected by density fluctuations, steam generation or strong pressure and temperature fluctuations, nor build-up on the probe or the vessel wall. Even products with a dielectric constant below 1.6 can be reliably measured, so this series is ideal for level measurement in a bypass tube or standpipe.
Depending on the application, different probes are available including cable probes for high vessels up to 75m, rod probes for vessels up to 6m and coax probes for low viscosity liquid in vessels up to 6m.
As non-conductive products only partly reflect microwaves, the non-reflected energy can be passed through the medium and be reflected at the phase boundary to the second type of material. This effect is used to carry out interface measurement and can be selected as a function on VEGAFLEX via the adjustment tools. This way, operators get a reliable total level measurement in addition to the level of the lower medium in the vessel. The interface measurement function is typically used in storage tanks, separators and pump sumps to determine the level of water underneath a non-conductive medium.
For more information about the Vegaflex range, or to find out which process instrumentation equipment is best suited for your application, visit VEGA's website.