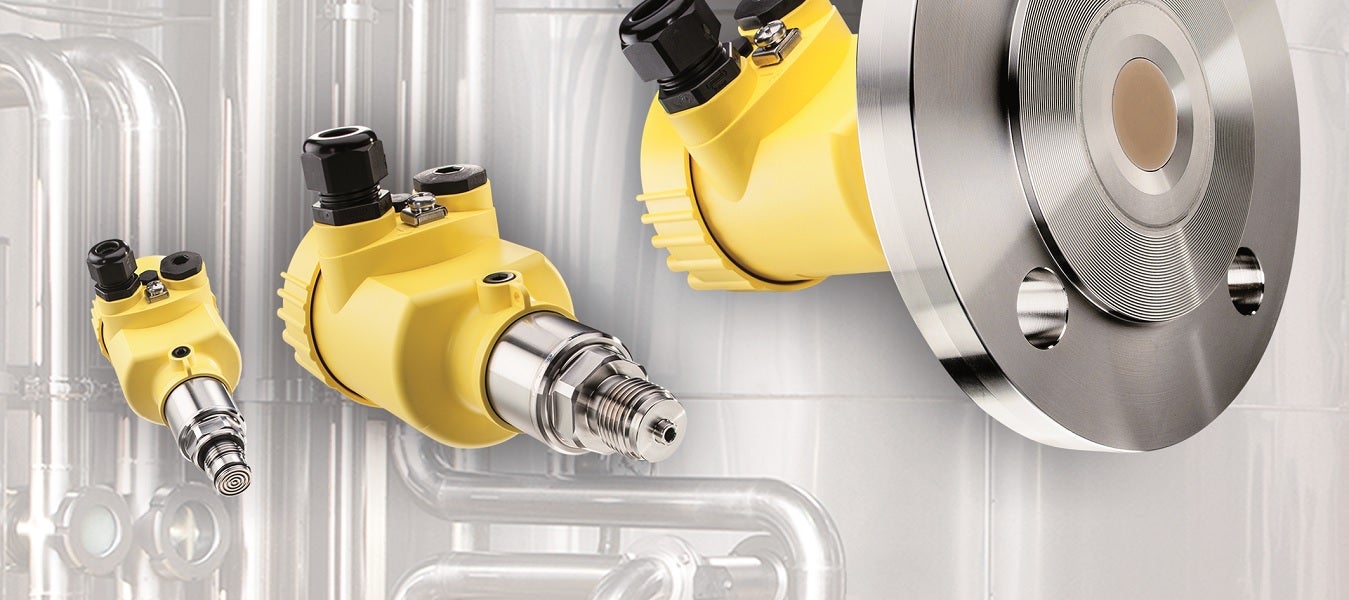 When pressure is applied to the measuring cell, it is converted into an electronic signal and sent to a device to be analysed or to alert personnel. The VEGABAR 80 series can be combined with other process instrumentation tools for reliable and comprehensive electronic differential pressure measurement for your entire mining network.
The Vegabar 81 is equipped with a chemical seal and consists of a process diaphragm, as well as a transmission liquid. It is used for both pressure and level measurement and is capable of working and providing reliable results even at high temperatures and when working with highly corrosive products.
Vegabar 82 uses the ceramic CERTEC as its sensor element, which is also equipped with a temperature sensor and can be used universally for the measurement of gases, vapours and liquids. Thanks to the abrasion-resistant ceramic measuring cell, this pressure transmitter can easily work with coarse materials such as sand. For temperature-sensitive areas, the temperature value can be shown via the display and adjustment module or processed via the signal output.
The Vegabar 83 is an adaptable device used for pressure measurement of gases, vapours and liquids across many industries. It can measure up to 40 bar when a piezoresistive sensor element with internal transmission liquid is used or above 100 bar if a strain gauge (DMS) sensor element (dry system) is used. The METEC measuring cell (a ceramic-capacitive CERTEC measuring cell with a temperature-compensated chemical seal system) can be utilised for small measuring ranges or extremely higher temperatures.
With Vegabar process pressure transmitters, reliable measurements of pressures and levels of liquids, gases and vapours are ensured, regardless of the challenges of the environment or the materials. For submersible pressure transmitter solutions, Vega offers the Vega 86 and 87, which are available with either a ceramic or metallic measuring cell.
For more information about the Vegabar series, or to find out what process instrumentation device is best suited for you mining operations, download the white paper below.