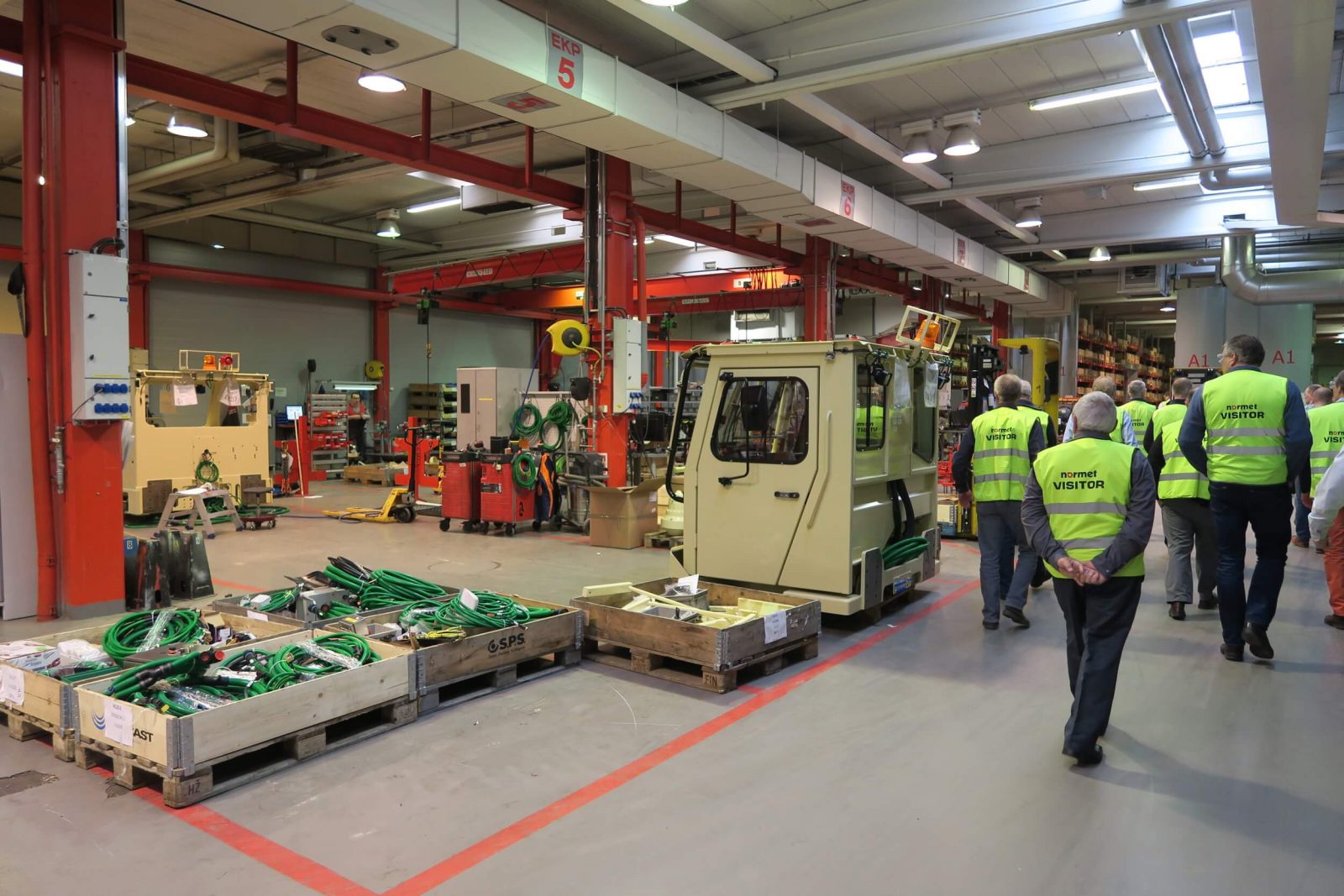 When people talk about the hubs of innovation, what typically comes to mind are the capital cities of the world's largest countries, or perhaps centres of learning such as Harvard, MIT, University College London, Stanford and Cambridge.
But there is a small town in the Scandinavian heartland that's known throughout Europe for its culture of invention and a populace that's always busy creating the next new thing: Iisalmi, in Central Finland. This tiny municipality punches far above its weight when it comes to industrious creativity – it's home to a large independent brewery (the last of its kind in Finland) and Genelec, which designs and manufactures the kind of heavy-hitting speakers, monitors and sound machines that music producers all over the world use to create the music we listen to.
Iisalmi is also home to Normet, a company with 50 offices with engineers working in 30 countries, creating the kind of products that make it possible for us to build our underground railway networks and access infrastructure.
As the company's main manufacturing facility, the Iisalmi factory is continually investing in industry-leading production methods, equipment, and keeping employee professional skills up to date. In fact, Normet's facilities operate to ISO 9001, and the company is actively working towards ISO 14001 and 18001 to further improve its environmental performance and safe working practices.
According to Kari Hämäläinen, senior vice president and head of equipment business lines: "Iisalmi is Normet's main production and global research and development site. We want to ensure we have the best technological capabilities and the most advanced offering to strengthen our position as a global technology leader in our business segments. Streamlining the manufacturing process and increasing productivity is also critical to ensure our competitiveness going forward"
Research and development is central to Normet's ethos of bringing digital transformation and innovative technology in the mining industry. As an ever growing industry, with greater throughput demand and an increased focus on safety and efficiency, the mining industry requires equipment that can keep up with demand. The infrastructure at the Iisalmi factory undergoes continuous modernisation to meet this industry challenges, relying on an experienced R&D team to ascertain what the market needs.
Typically, Normet's R&D process has five checkpoints: A feasibility study that monitors the market and asks how a new product or feature will add value to the customer, development stages including concept design and executing design, prototype testing/validation, and finally sales and marketing. The Iisalmi factory is the main manufacturing facility for the equipment Normet designs, in addition to smaller factories in Chile and India.
Almost 400 trained professionals are employed at the Iisalmi factory, each with experience in the field and a dedication to safety, sustainability and high-quality production. This factory, based in Finland's hub of innovation and production, provides customer-specific product solutions to the mining and tunnelling industry. Overall, Normet has delivered more than 12,000 built-for-purpose underground machines, all of which are supported by a broad service portfolio.
Normet equipment includes battery-electric vehicles that improve underground air quality and reduce the industry's carbon footprint, as well as automated concrete spraying solutions. SmartDrive, SmartScan and SmartSpray are installed on Normet equipment to introduce digitalised solutions for improving productivity, safety and sustainability.
Given Iisalmi's excellent reputation for production and Normet's growing reputation as a leading manufacturer for the mining industry, we can only expect to see even greater innovation from this factory. With scope for an increase in production capacity and a vigilant R&D team, digitalised and sustainable underground solutions will be improving safety, productivity and the environmental impact of more and more mines in years to come.