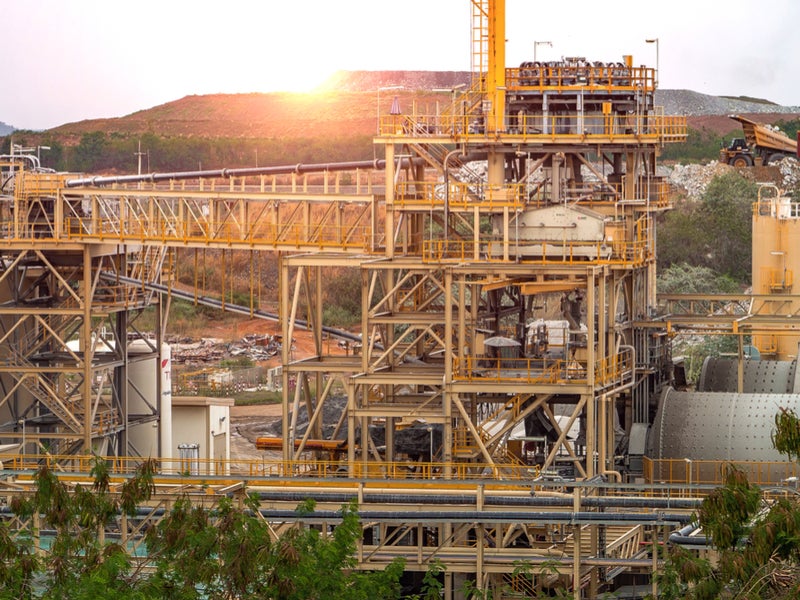 Coal mining relies on electric power and mine operators need access to a comprehensive range of equipment in order to keep their site ticking along smoothly. Over 800 of them across North America rely on Carroll Technologies Group for all of their mining electronics equipment needs.
Carroll is able to supply whatever mining electronics equipment its customers need to ensure mining and tunnelling sites are constantly up and running nationwide. Its product partners include Eaton, American Electric Equipment and Bluefield Manufacturing, meaning the company is able to buy and supply from the best in the business.
Moulded-case circuit breakers
Moulded-case circuit breakers (MCCBs) are electrical protection devices designed to shield a circuit from damage as a result of overload or electrical faults. They're triggered in cases of thermal overload, short circuit or ground faults, and safely halt the flow of electric current, minimising the mine's risk of fire or explosion.
Carroll Technologies Group offers the widest range of electronic equipment available to mine owners across North America, including a range of mining MCCBs from Eaton. Both new and factory serviced, each mode is a high-quality product which guarantees mine owners efficient running and a safe working environment for their employees.
AC connectors
Underground coal mining presents a unique set of challenges in safely distributing and utilising electric power. Connectors used to support the AC currents used in numerous pieces of equipment will need to be sustainable and durable so they can operate in dusty, wet and confined spaces.
Carroll Technologies Group supplies a series of high and low voltage AC couplers for connecting multiple devices, and a range of plugs and receptacles for channelling an AC current. Sourced from reputable suppliers such as Line Power Manufacturing and the SMC Corporation of America, the company can guarantee its customers high quality, durable products across the board.
The AC devices can supply power to many different pieces of equipment, with low, medium and high voltage requirements.
Starters and contactors
Starter and contactors are motor-starting devices used in both large and small applications to start both AC and DC motors.
A contactor is an electrically controlled switch, with can be used to manipulate electric motors, heating circuits and associated electrical equipment. A starter is simply a contactor with the addition of an overload relay, which will drop out of the coil voltage is the motor overloads.
Representatives from Carroll Technologies Group visit their customers regularly to monitor, repair and replace equipment. This includes mining starters and contactors.