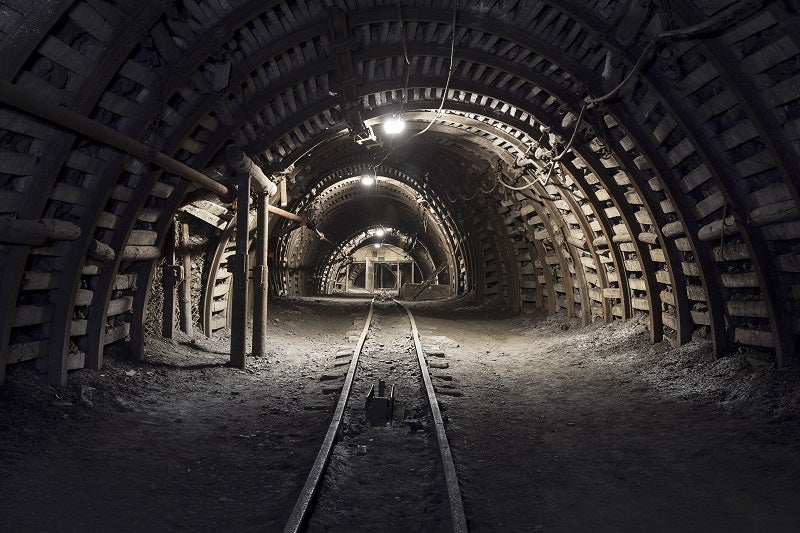 Minegrid (FW35/35-55SUA) is a high-tenacity polyester [PET] and polyvinyl alcohol [PVA] geogrid, which is covered with a flame-resistant, anti-static coating. Designed and produced by Huesker, experts in geosynthetic material, Minegrid is offered in tensile strengths ranging from 35kN/m to 1,000kN/m.
Huesker's Minegrid is available through its North America distributer Carroll Technologies, a leading supplier of mining safety equipment.
"Our clientele have a regular need for Minegrid products for underground and aboveground operations to protect from debris. They're essential to protect workers and pedestrians," explains Carroll Technologies president Allen Haywood.
"Huesker supplies a lot of other supporting products that we're excited about distributing; roadbed products, highwall products and other safety products of that nature."
The low-weight high-strength geosynthetic material has low elongation properties, offering less deformation over time. Additionally, it is non-corrosive and resistant to chemical degradation. Minegrid holds debris and waste material, preventing goaf from flooding the working environment. Installing Minegrid optimizes processes, maximizes shareholder value, and improves safety.
A standard Minegrid roll size is 5m by 100m, however narrower and shorter rolls can be provided upon request. Due to its low weight, it is fast and easy to install.
Minegrid has been utilized to recover longwalls and support ribs, as well as reinforce highwalls in mines and underground tunnels. Having been used by the industry since 1994, it is proven to be effective even in extreme conditions, with an unequalled safety record.
Carroll Technologies has provided mining equipment to more than 800 mines across the US and offers its customers industry-leading 24/7 Miner Care support, including on-call technical support, factory-certified repair, and rapid response safety compliance. Factory-authorized repair centres extend the service-life of support products, improving safety and the value of your investment.
For more information or to purchase Minegrid for your mine, call Carroll Technologies for a quote at 606-573-1000 or send an enquiry.