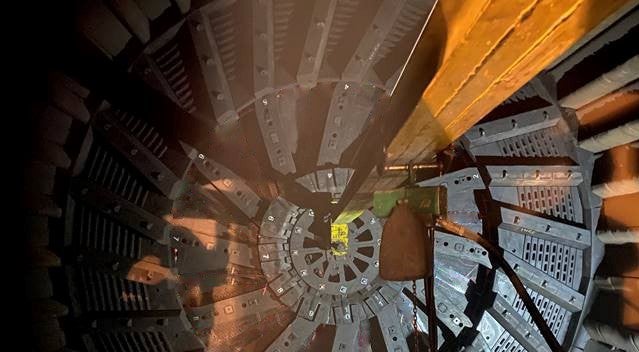 In an industry where every hour of downtime matters, taking steps to optimise production time an reduce mill closures due to maintenance is vital. One approach that can be helpful is applying liners to the grinding mill, protecting it from mechanical and physical damage.
"A well designed and manufactured mill liner is crucial to overall performance of the mill," says Zane Thomas, Trelleborg manager, mill liners. "A grinding mill is the heart of any mining and mineral processing operation, and a mill break-down or unplanned shutdown causes downtime losses for the operations."
Australia-based Trelleborg Engineered Products, part of the Trelleborg Group, a large and diversified global leader that has pioneered engineered polymer solutions and materials technology for more than a century, introduced wear resistant rubber to Ball Mills in the 1920s.
After that first installation experiment, carried out in the US in a 4 x 20' Ball Mill, at the Nipissing Mine in Ontario, Canada, Trelleborg went on to patent the first Mill linings in 1953 and after thorough tests applied for worldwide patent rights in 1963 and 1964 for two mounting systems with either fixed or interchangeable lifters.
The Trelleborg Rubber Lifter and Plate designs have since been used extensively over these years in milling applications around the world.
Thomas adds that a mill liner should be designed with several factors in mind: proper design to bring about efficient grind and power draw; reliability in terms of wear and tear; easy monitoring; and safe to install and remove.
"Trelleborg liners are specifically designed to suit the three stages of grinding, categorized as primary, secondary and tertiary stage grinding," says Thomas. "We have mastered the art of mill liner design and combined it with our knowledge of polymer science. Simply put, Trelleborg mill liners assist customers in maximizing their profitability by improving production performance through good design and reducing downtime through improved wear life."
Grinding out a legacy
Grinding mills play a key role in comminution and mineral dressing and are subjected to severe impact and abrasion from the Mineral being ground and from the media that is introduced in the Mill to help break down the product.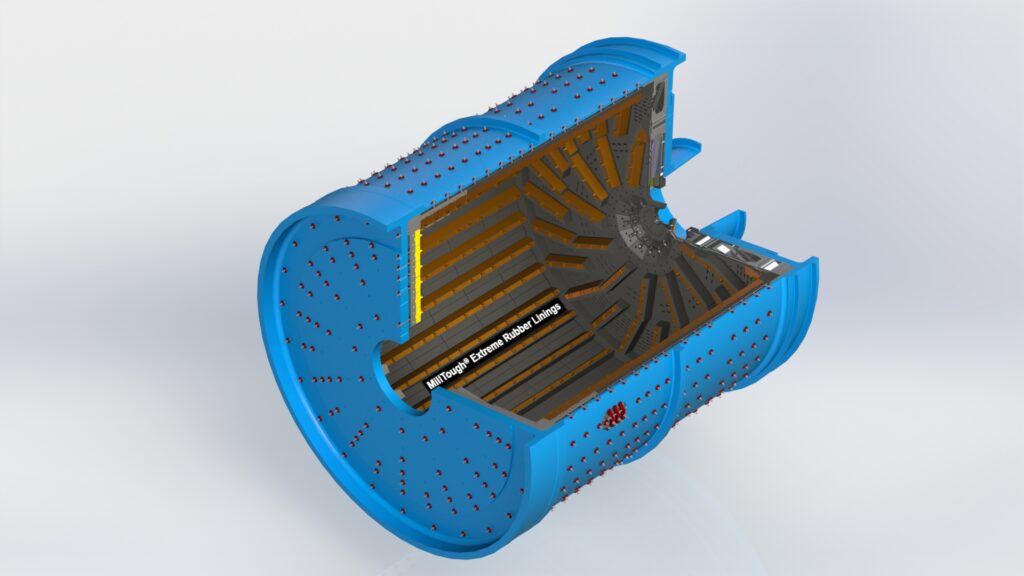 Trelleborg has been at the fore front of specialised rubber compound development and liner design for milling applications together with Composite Special Steels in the MillTough Range. The options are based on application and include:
MillTough Extreme – Composite steel linings for SAG, AG and Larger Primary Ball Mills and Rod Mills
Pulp Lifter and grate discharge systems designed with higher efficiencies, throughput and flow. Reliability in terms of wear life reducing the need for unscheduled stoppages.
Typically, steel liners are used in aggressive AG/SAG Mill and ROD Mill applications, as rubber will not last on its own.
Trelleborg does offer MillTough Extreme composite steel liners and in most cases these composite linings are used in combination with the MillTough® Premium Grade rubber liners.
Trelleborg composite and premium rubber liner combinations have the benefit of being far lighter in weight resulting in easier changeout, lesser power draw and are quieter in operation, with no compromise to the overall performance.
MillTough Premium – Grade rubber for Primary/Secondary Mills & Drum Scrubbers
MillTough Standard – for Tertiary and Re-grind mill and Drum Scrubber applications.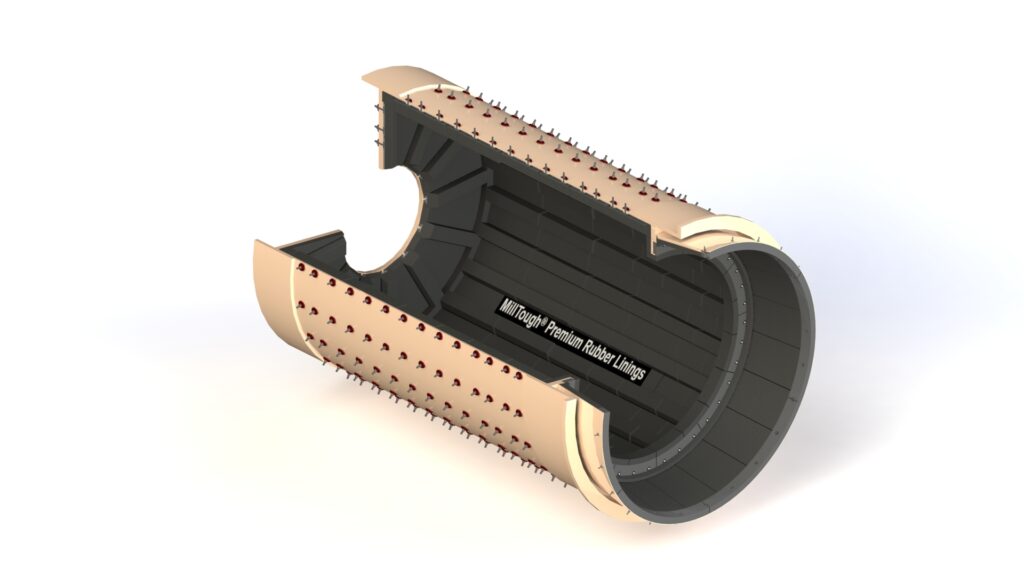 Collaboration for better results
Trelleborg designs and recommends the correct type/grade of fixings to go with each mill lining application. These fixings are designed to take the impact loads, reduce noise levels, and seal & protect the equipment.
"Trelleborg have been the pioneers in the material handling and milling game for more than 100 years; our experience over the years and continuous development policy has allowed us to develop and offer one of the best polymer grades/composite steels in the industry for mill lining applications," concludes Thomas.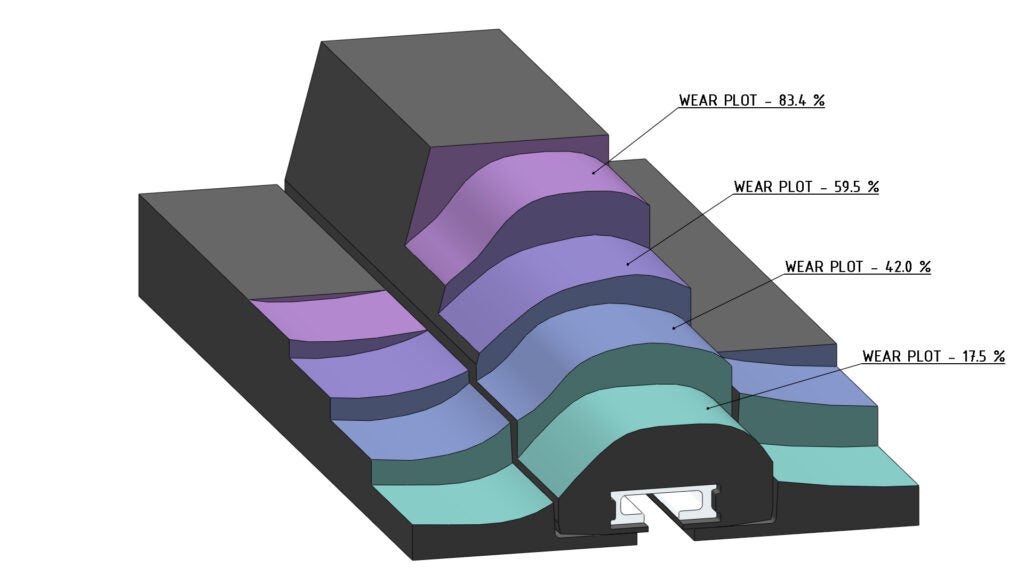 Trelleborg takes pride in working closely with customers on improving liner designs. In some cases, liners are running twice the operating hours of the previous liners in Primary Grinding and Ball Mill applications, which brings huge cost benefits to the operation by eliminating the need for frequent shutdowns and cost for installation crew.
On a bigger picture, this also allows for more availability of the mill and better planning.