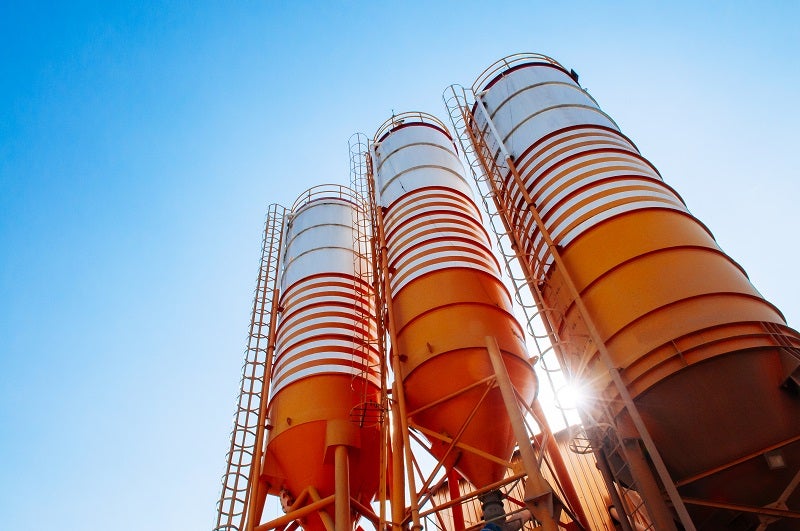 The global demand for lime powder has continued to rise in recent years, and projections predict that this trend will continue into 2022.
Factors that are playing a predominant role in the growth of the lime market include the increasing use of lime for animal waste treatment, developing urbanisation and rising demand from construction industries.
In 2018, Asia Pacific accounted for 39% of the market, making it the largest region in global lime and gypsum product manufacturing, with Australia as a key player in the market. Limestone deposits can be found across the southern coast of the country, most notably in Caroline, Coffin Bay, Klein Point, Parham, Penrice and Rapid Bay.
Requirements for lime powder silo process instrumentation
Following processing in a furnace, lime powder is stored in silos. Levels must be continuously monitored to prevent overflow as lime powder is a hazardous material that can damage skin if it makes contact. Accurate lime powder silo measurement also improves process efficiency and productivity.
When monitoring lime powder levels in silos, mine operators may use level measurement devices, point level detection or a combination of the two.
Level measurement continuously measures lime powder using radar frequencies that bounce off the surface of the material and feed the information back to a sensor. Point level detection uses a sensor and a switch level point, which detects if lime powder exceeds or falls below a minimum or maximum fill level.
As a fine grain material, lime powder is typically stored in silos up to 25m and survives process temperatures between -40C and 50C.
When choosing process instrumentation, operators must consider the challenges associated with storing lime powder. The two most common issues that occur are extreme dust generation and product build-up. Excessive dust can interfere with sensors and make readings unreliable, and build-up may damage equipment and prevent optimal operations.
Measurement equipment from VEGA
The VEGAPULS 69 radar sensor is a non-contact sensor designed for the continuous measurement of bulk solids. Its excellent signal focusing allows for efficient use in high silos, and provides reliable results despite vapour, dust and noise.
The VEGAWAVE 61 is a level switch designed for measuring fine-grained bulk solid. It reliably detects minimum and maximum silo levels to prevent shortages or overspill. The tuning fork is suitable for use with abrasive products, and is not affected by product build-up.
VEGA is a global manufacturer of process instrumentation for measuring level, point level and pressure. It also provides software and devices that integrate into process control systems.