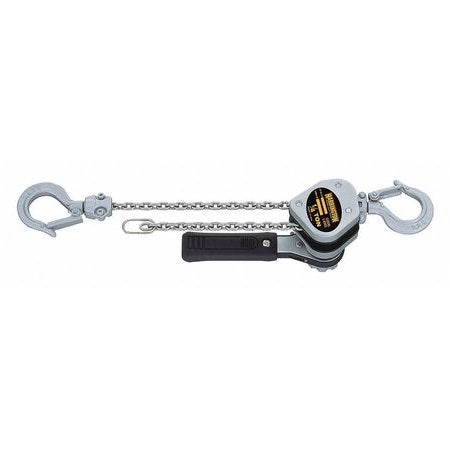 Lever hoists for mines and tunneling are used for lifting and moving heavy loads, and as with any piece of mining equipment, a reliable, high-quality product is essential.
An unreliable chain hoist can lead to downtime and a fall in productivity. With so many options on the market, it can be a long process finding the best hoist for your requirements.
Harrington Hoists is one of the oldest and best-established hoist suppliers in the North American market. With a long history of innovation and high-quality products, Harrington Hoists has a lifting solution for any mining and tunnelling project.
Serving more than 800 mines across the US, Carroll Technologies is a distributor of lever hoists for mines and tunneling, as well as an authorised repair centre.
"The Harrington company has been in business for many years," explains Allen Haywood, president of Carroll Technologies. "There have been a lot of other companies that have tried to be competitive with their pricing, therefore making an inferior product in comparison to Harrington. That's been proven."
The long-term benefits of superior products will soon become clear when using less robust hoists and cranes. According to Haywood: "Usually we would see customers come back to us because they were not happy with the inferior, cheaper product that they were receiving. They thought they were saving money, but actually Harrington products make mining operations more productive with less downtime."
When purchasing hoists through Carroll Technologies, customers have access to industry-leading MinerCare 24/7 services, including its certified repair centre and testing procedure.
Lever hoists available through Carrol Technologies include:
LB lever hoists:
L5LB015-20
L5LB030-15
L5LB030-20
L5LB015-15
L5LB008-10
L5LB020-20
L5LB008-20
L5LB010-15
L5LB015-10
L5LB030-10
L5LB008-15
L5LB010-15-D
L5LB020-10
L5LB015-15-LWH
L5LB060-20
L5LB010-10
L5BA0326211
LX mini lever hoists:
For more information about Harrington lever hoist solutions, call 606-573-1000 or send an enquiry here. Select hoists are available through the online mine shop.