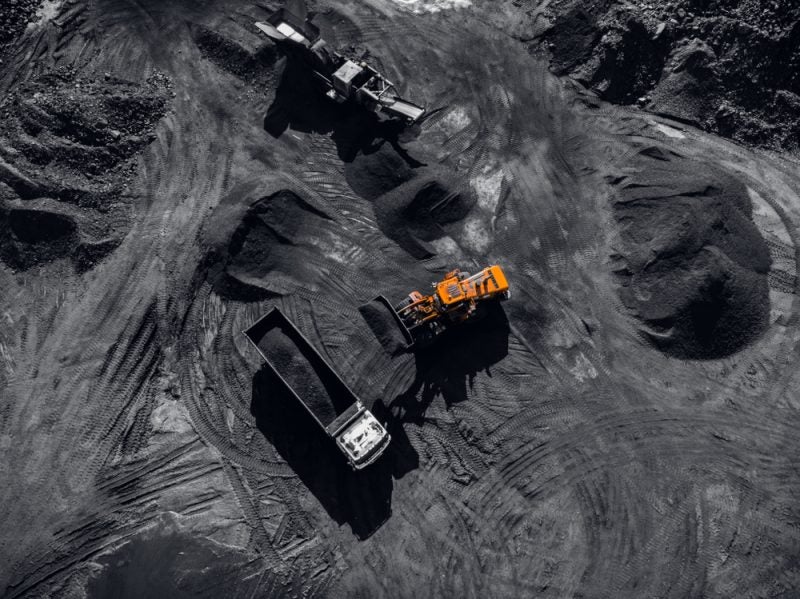 Coal is big business in Australia, with 70 active large mines in operation nationwide. It is the country's second largest export and provides a significant chunk of the Australian economy.
Yet the Australian coal industry faces some considerable challenges, not least the extreme environments encountered in operations. Then there is the competition from other countries such as South Africa and others throughout South America.
"Like everywhere in the mining industry, the smoother your operation runs – the less blockages and breakdowns that occur – the more profitable you are," explains John Leadbetter, managing director of Vega, specialists in process instrumentation solutions.  "They want to put as much tonnage of coal through their processing so that they can export more, and create more revenue."
Accuracy in level measurement solutions is especially important in the coal industry. Inaccurate measurements cause problems throughout the production line. For example, if a level transmitter provides a false reading then shipments may not then meet their quotas or could have insufficient capacity to handle the extra material. This can cause delays in a sector where reliability and efficiency are paramount.
Accurate level measurement solutions
Given the adverse environments of some coal mines, it is not always easy for transmitters to provide accurate level measurements. Factors such as dust, vibrations and noise can significantly interfere with the precision of important sensors.
To combat this, a number of mine operators are opting for radar transmitters, which are unaffected by ambient influences.
"Our radar level transmitters are designed specifically for these types of dusty, noisy, vibrating environments, which helps to give them more reliable level measurements, which then gives operators better control over their machinery," says  Leadbetter.
Vega's level transmitters use narrower beams to provide stronger signals. This avoids any false readings caused by echoes that may occur in applications such as crushers or storage silos.
"If you invest in quality, you're rewarded with better performance. But our clients also want simplicity."
The transmitter can quickly gain the material level measurement, enabling more efficient asset management. In addition, analytics of operations can be easily accessed via a PC, smartphone or tablet device.
VEGAPULS 69 is one of Vega's radar sensors used throughout the Australian coal industry, offering continuous level measurement of bulk materials. It has a measuring range of up to 120m.
The versatile unit can be used for a number of applications, including determining the material content of silos. As measurements are taken without any contact, the unit is able to avoid wear and is therefore maintenance-free.
Meanwhile, the VEGAPULS 68 shares many of these strengths, yet can withstand temperatures of up to 450C. This makes it an ideal solution for level measurements in high-temperature applications such as blast furnaces or coke ovens. Its measuring range covers 75m.
Extensive field testing
Almost all Vega equipment is made in Germany and subjected to extensive field testing before being imported to Australia. The robust equipment has been designed for ease-of-use, requiring minimal training or maintenance.
"Like all industries, mine operators are looking for long-term solutions not short-term fixes. They want something that's going to last a number of years, so it's got to have a very high return-on-investment," comments Leadbetter.
"If you invest in quality, you're rewarded with better performance. But our clients also want simplicity. It's great having high-tech equipment, but you don't want to be hiring high-tech staff to operate it."
Vega's experienced staff are on-hand to provide honest advice to customers about the exact piece of equipment they need. In addition, after-sales support is a big focus.
"There's a high level of advice available with us," adds Leadbetter. "When you're dealing with 70 difference coal mines, as we are, you learn a lot and we are able to then pass that on to our customers."