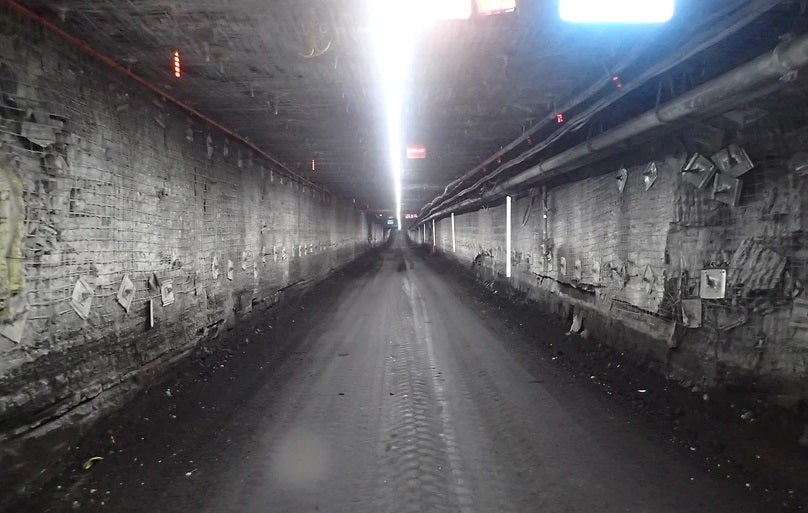 Link N Light's industrial LED strip lighting solution for mines and tunnels is now available across the US via Carroll Technologies Group.
Safety, commnications and electrical solutions specialist Carroll has more than 40 years experience serving the US mining and tunneling industries and is bringing the Australia-based product to market in the USA.
Link N Light's strip light system is available in 15-metre lengths and is a fully plug and play solution.
Carroll Engineering  president Allen Haywood explained why the company has chosen to partner with Link N Light.
He said: "The Link N Light LED lighting has some very good positives to it in comparison to other lighting and provides continuous light in tunnels, which is creates a much safer atmosphere to be able to see your surroundings underground.
"This is very simple to hook up, requires no electrician and is simple to remove and to relocate. The electric consumption of LED in comparison to fluorescence and incandescent lighting fixtures is a fraction of a cost to operate day to day and you don't have the maintenance issues that you would have with fluorescent or incandescent.
"This is practically maintenance-free and has a life expectancy up to five years of continuous lighting."
He noted that Link N Light's strip lighting products are water-resistant and mine-rated, meaning they hold up well in harsh undergound conditions.
He added: "It's also portable, and if the mine loses power there's an option to have a battery backup system to operate this. We can assign different size batteries for however long they want to have that capability to have lighting after the power goes off.
"You don't have to have a trained electrician to do this work, anybody can just take it in, roll out the lighting strips, attach it to where they want to attach it, and simply plug it into 110-volt outlet to the power supply, and we can custom design, whatever the customer wants."
Link N Light is manufactured by East West Lighting. Director Lance Walk said: "East West Lighting are very proud to have Carroll Technologies distributing our Industrial LED Lighting system, Link N Light, in the US mining and construction industries. Carroll Technologies have worked in these industries for many years, and are a very respected and well known supplier. We look forward to a long relationship in working with them."
Call 606 573 1000 or email Carroll Technologies for a quote and immediate expert consultation.