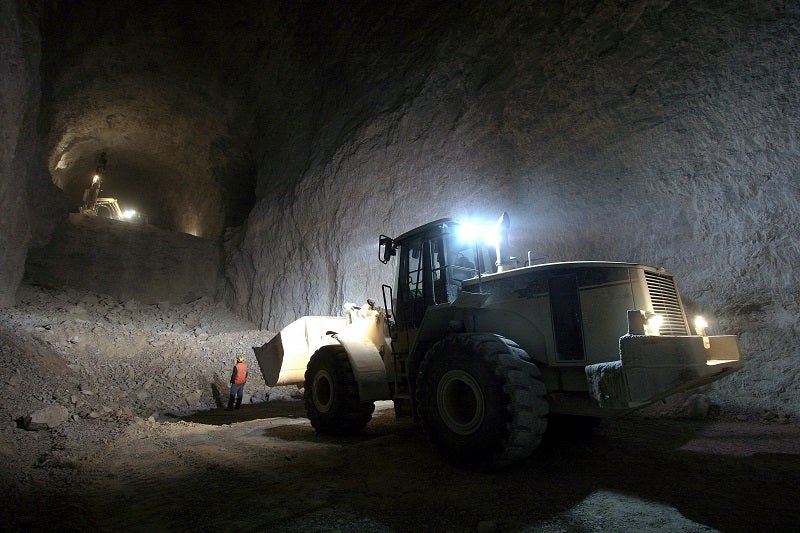 LED mobile lighting for mines and tunnels is essential for keeping moving vehicles and machinery visible underground and ensuring that drivers are aware of their surroundings.
Based on more than 30 years of experience providing lighting and safety equipment to more than 800 US mines, Carroll Technologies has selected Vision X Offroad as a supplier of mobile LED lighting products.
According to Carroll Technologies president Allen Haywood: "Vision X Offroad products are based on the newest LED technology. Their products are very well manufactured and are more cost-effective than most alternatives in the market. They have been a very reliable company to work with."
LED mobile lighting for mines and tunnels provided by Carroll includes heavy to light duty lighting solutions and housing. The BT Heavy-duty LED lights from Vision X are housed in robust aluminium with a voltage between 11-65V DC. The lens is constructed from meets CE, RoHS and IEC 62471 requirements and is manufactured from high-quality polycarbonate. Specifically designed for electronic thermal management, these mobile LED solutions are protected from heat overload.
A quote for these lighting solutions can be provided by sending an enquiry here or calling 606-573-1000.
Vision X Offroad has been partnering with mining companies to develop lighting solutions with configurations and fixtures specific to mining equipment and tunnelling applications.   Using an experienced team of engineers and the latest technologies, Vision X Offroad has helped mining companies to prevent unscheduled maintenance, reduce the risk of potential injuries and improve sustainability across the industry.
Customers purchasing lighting and safety solutions through Carroll Technologies gain access the around the clock technical and factory-authorised repair through the MinerCare 24/7 support service. Carroll also offers rapid response to a mining crisis, training for a range of equipment that it provides, and an expensive spare parts inventory worth more than $7m.