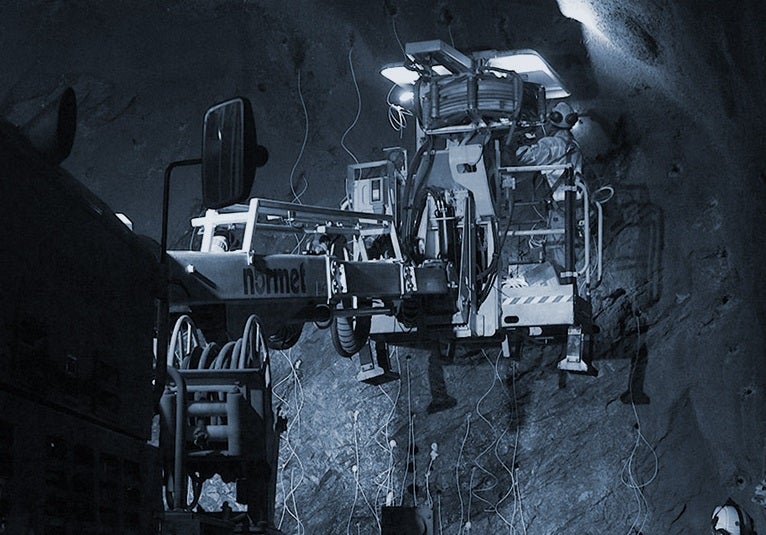 Leading the mining industry into a more digital and sustainable era, Normet are world experts in essential underground equipment and services.
Senior vice president and head of equipment business lines Kari Hämäläinen spoke to Mining Technology about what sets the company apart from the competition, and why sustainability is so important in the underground industry.
What are the main solutions and services that Normet provides for the mining market?
Kari Hämäläinen: Normet has been producing mining equipment for 57 years. We are a worldwide operation in more than 40 locations with over 1,400 business professionals seeking to help customers effectively develop their processes.
In the last 15 years we have begun to focus on a holistic approach to customer processes. It can be difficult for our customers to fully optimise their site processes and have full visibility when they use several suppliers for different areas of their operation. But Normet can help them to streamline and find that visibility with our holistic process solutions.
We want to provide our customers with the best value, safety and productivity in the market and ensure that they each receive only best in class solutions. Concrete spraying as a process is a good example of how we do this. Concrete spraying has become an integral part of productive and safe rock support systems and we are able to offer a complete end-to-end range of equipment, construction chemicals and services to meet those needs.
We also act as a know-how partner throughout the entire spraying process, including concrete mix design with needed admixtures and accelerators, technical advice, extensive support, problem-solving, and training.
What's been the most important technological breakthrough in underground services in recent years?
KH: The mechanisation and automation of the mining process along with the added productivity and safety it creates are major milestones in the industry. Looking ahead, we have more digital tools and technology automation developments in progress to improve this even further.
"We want to provide our customers with the best value, safety and productivity in the market and ensure that they each receive only best in class solutions."
One of the most interesting developments for us has been 3D laser scanning for spraying concrete. It provides an effective way to ensure sufficient and safe rock support and quantify supplies and materials, while at the same time ensuring operators can manage their costs, and helping us to provide great value for our customers.
How important is sustainability in underground operations and how can operators work towards it?
KH: Sustainability is of course important for us, especially when environmental and safety regulations in mining are becoming tighter and tighter. Normet has many product solutions to help our customers improve the sustainability of their site.
In order to become more sustainable, I would recommend all operators focus on the full life-cycle and total cost of each product and process, while using resources in a rational and sensible way and doing what they can to reduce waste. This is something that Normet can help with as well, and the way that we are performing process audits for customers is a great way to discover just how lean and safe their site processes are.