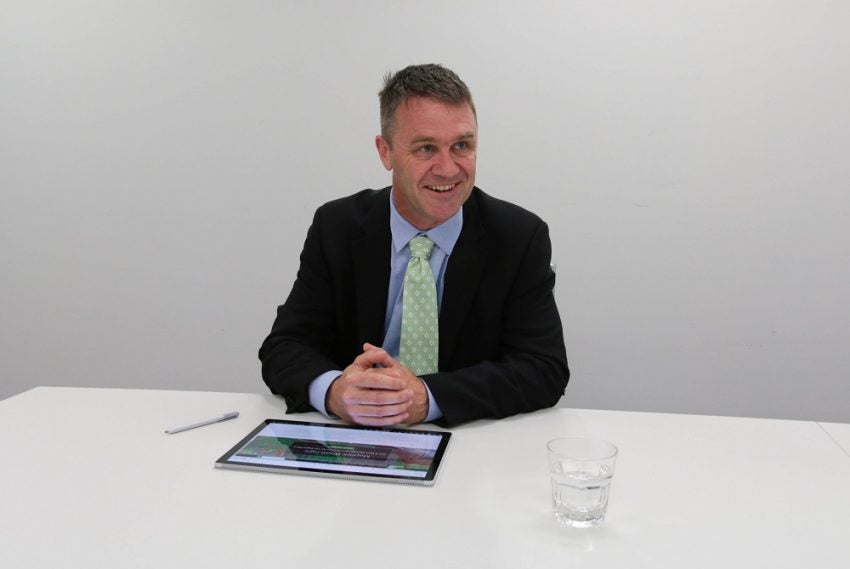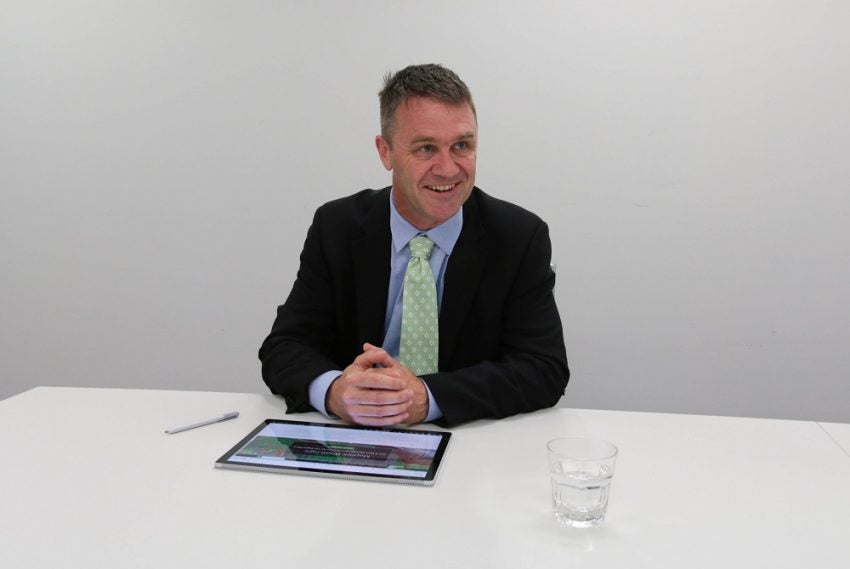 With 40 years' experience in the mining sector, Maptek focuses on enterprise-level mining solutions. Our workflow-orientated approach aims to consistently develop practical solutions that add value to projects and operations.
Maptek managing director and CEO Peter Johnson is responsible for 360 staff in 13 locations worldwide.
A mechanical engineer with 20 years' experience in technology innovations for the global mining industry, he drives research into new technology platforms and applications to ensure that Maptek delivers solutions across the entire mining value chain that support intelligent business decisions.
We talk with Peter about Maptek and how the company's solutions benefit the mining sector:
What defines Maptek from other similar companies?
Maptek's key differentiator is the wide range of technologies and solutions we have on offer to the industry.
We are not focusing on one particular problem – we have solutions across diverse applications and offer those through environments which enable good connectivity across user and data workflows.
Is there a common challenge for mining companies and how does Maptek solve it?
I think one of the common challenges in the mining community is being able to implement technical systems that properly and accurately replicate reality and enable the delivery of business processes into mining environments.
If you look at mining as a series of tasks or processes, it's no different than any other business. The technical challenges and the environment where mining is done are unique, so actually applying technical systems and data to that environment is a challenge that I think all miners face.
Is there a solution that you're most proud of that Maptek pioneered and what led to its development?
I'm proud of all our solution areas. We have a long history of pioneering technical systems and being the first to deliver and implement new technologies in the industry. Our ability to develop, deliver and support such a broad range of solutions is something that I'm personally proud of.
Our first commercial laser scanning hardware in the early 2000s resulted in multiple engineering and innovation awards. It provided a strong foundation which led to what is now our third generation of advanced sensing survey technologies. We've also made strong connections between the spatial data collected by these systems and our more recently developed drill & blast accuracy solution. So you can see how we're constantly building value.
In terms of technology development, how do you achieve short-medium term objectives with long-term goals?
There is always a balance between keeping the existing user base happy with incremental enhancements and improvements while looking at long-term strategic goals in the industry, as well as trying to identify where we need to be in ten years' time to keep working alongside our customers and satisfying what they will need in the future.
We do this at two levels: we have a lot of interaction with users, we have close day-to-day support relationships and ongoing contact with users that helps keep products current and reliable.
We also have strategic relationships with some of our customers where we are looking to the future and trying to understand the challenges their business will face and the opportunities that emerging technology may bring.  This is very productive for us in defining where we should be looking to try and solve those problems in the more long-term future.
Although you focus on the mining sector, are there challenges that can be addressed and resolved through Maptek's solutions?
All of our products have been specifically made for the mining environment. The challenge of modelling and implementing technical systems that replicate a business case or plan for a mining operation is something relatively unique. Not a lot of that transfers to other businesses.
We've had a little business in other industries in the past but it's been far more successful for us to leverage our experience and relationships in the mining industry – there are still plenty of opportunities for improvement there.
How does Maptek leverage the latest technologies in its solution development?
It's always a challenge to understand what new opportunities for new technologies might emerge.
We aim to balance the ability to use new technologies within the industry with our customer's ability to absorb and digest the technology changes. We also must factor in the need to develop sustainable, supportable, robust solutions, so there's a bit of a trade-off.
How does Maptek stay ahead in the mining technology market with innovative technologies? 
We have a long history of doing that. Maptek was the first company to use 3D computer graphics for geology around 40 years ago. There's now more than 20,000 licences of Vulcan modelling and mine planning software in use worldwide. We pioneered the use of 3D laser scanning in mining more than 20 years ago.
We did a huge amount of work in that space to develop and deliver practical applications for that new technology to solve mining problems. That's become a standard piece of the tool kit for mining operations these days, so it's been really successful.
More recently we've been active in delivering technologies in drill and blast – we're the first to deliver a properly integrated, designed set of tools which allow drill and blast crews and engineers to run through a proper quality management process on deliverables. Our approach, which implements a quality management system that focuses on accuracy and tracking compliance site-wide so outcomes of drill and blast execution can be really tightly controlled and understood.
We're currently working with PETRA, a company that develops advanced algorithms applicable to optimising mining performance. This is a relatively new area in mining but we're seeing a lot of opportunities in partnership with them to integrate the benefits their predictive analytics approach can bring into the operating systems and the operating platforms that miners are already using.
What do you wish to achieve in the future?
Maptek has a very detailed, far-reaching roadmap and strategy, which sees us continuing to connect and make more effective connections within the mining workflow.
We're doing a lot of work in the production space at the moment, looking at production management systems, beneficiation plant performance and crushers, mills and things like that. Through our cooperation with PETRA, we're building better understanding of the effects that the various planning and design decisions have on that environment.
It's connecting the planning and geology information with execution of the mining productivity information. We can see a really vast opportunity to make all that into one operating system that works across the various horizons and disciplines in a mine to give us integrated planning outcomes.