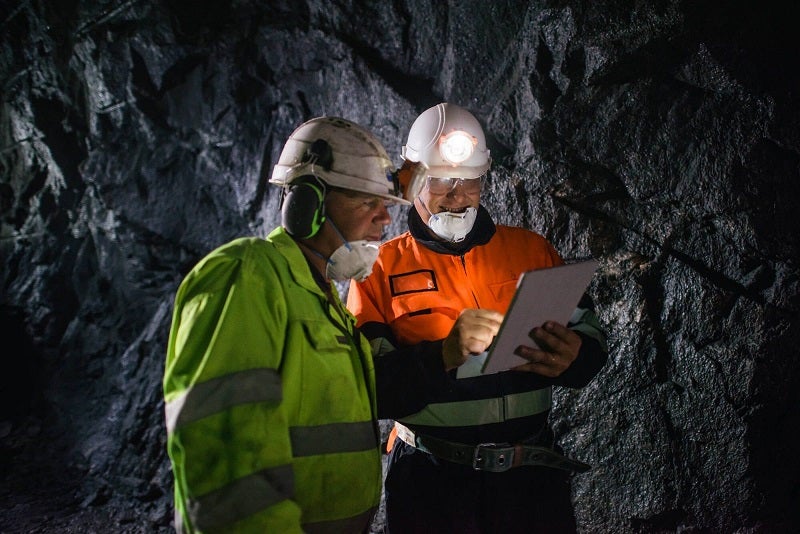 Given the adverse environments and remote locations the mining industry operates in, it is not always practical for personnel to be on-site all the time. But thanks to remote diagnostics for mines, they don't have to be. Continuous monitoring of operations data in real-time improves the safety of both operators and equipment. This can be carried out from a location even on the other side of the world to the mine.
The possibilities for connectivity are increasing at mines thanks to advances in technology. Solutions are available that now make it possible to gain diagnostics data on almost every aspect of a mine's operations.
Alongside this, the potential of Internet of Things (IoT) technologies has only just started to be realised, with solutions proven to boost efficiency and minimise downtime. Mine operators now almost can't afford to be left behind with the latest in technological advancements.
The benefits of remote diagnostics at mines
"For mining processes, the key benefits would be transparency to one's operations," explains Jukka Ristimäki, product line director of new technologies at Normet.
"What's important is to maximise fleets productivity. So, you can optimise your processes and analyse how the workforce grows. In Normet's case, we typically produce equipment for concrete spraying applications, as well as explosives charging. This means operators can follow the consumption of materials and state of the operations in general.
"Additionally, on the asset management side, there are benefits to maintenance and service planning. Because we are talking about mining equipment, downtime and service planning, it's really important you can actually improve productivity for operations. Time lost for unplanned maintenance is lost for good. So, getting remote diagnostics and remote connections to the machine underground is crucial to minimise any process disruptions."
"Time lost for unplanned maintenance is lost for good. So, getting remote diagnostics and remote connections to the machine underground is crucial to minimise any process disruptions."
Once data is collected from equipment, it is transferred for further analysis, which can take place in either in a cloud platform or on-premises servers. With Normet Smartweb, data is visualised on PCs, tablets or smartphones. It can then be assessed and acted upon.
Alerts are generated in real-time, enabling safety hazards to be addressed and avoid breakdowns of important equipment.
A fleet report allows the comparison of machines and their efficiency. Plans can be made for fleets and adjusted accordingly, with any trends monitored for analysis.
Furthermore, data can be gathered on each application and process using Normet equipment, identifying areas for improvement in efficiency and where training may be required for them.
"Now we are starting to see more and more mines updating their infrastructure because of the benefits of having not only the data, but all the operations information," adds Ristimäki. "The benefits and advantages are clear when operating underground."
Signals can be analysed for every machine to determine material usage and when maintenance is needed. Not only is data accessible in real-time, it is also available for the complete service history to allow long-term trends to be analysed.
"We offer application data from our equipment and then access to that data. With our long process-knowhow, We can also look into deeper data analytics, predictive maintenance and all of these things which are enabled with equipment connectivity," says Ristimäki.
Future connectivity and automation
Connectivity is only going to increase in future, with more equipment featuring IoT capabilities. As a result, operators need to make sure that they have the latest technology in order to remain competitive.
Effective data analysis solutions will no longer just be an option, but a necessity. To aid this, Normet Smartweb can allow and monitoring of  Normet equipment fleets.
In addition, automation is widely accepted to play a significant part in every industry in the years ahead. Ultimately, it means that machines will do more in operations and individuals will do less. Automation helps to take people away from dangerous spots increasing safety.
For mining, its appeal is obvious. It will enable long-term reductions in day-to-day operational costs and allow for production in environments that may be inaccessible for humans, with automated vehicles playing a key role.
"In the future, I think we will see a lot more automation and practically all mines connected," suggests Ristimäki. "Potentially we will also have access to more than one mine, with the customer able to look at all the mines around the world in real-time. It provides endless opportunities."