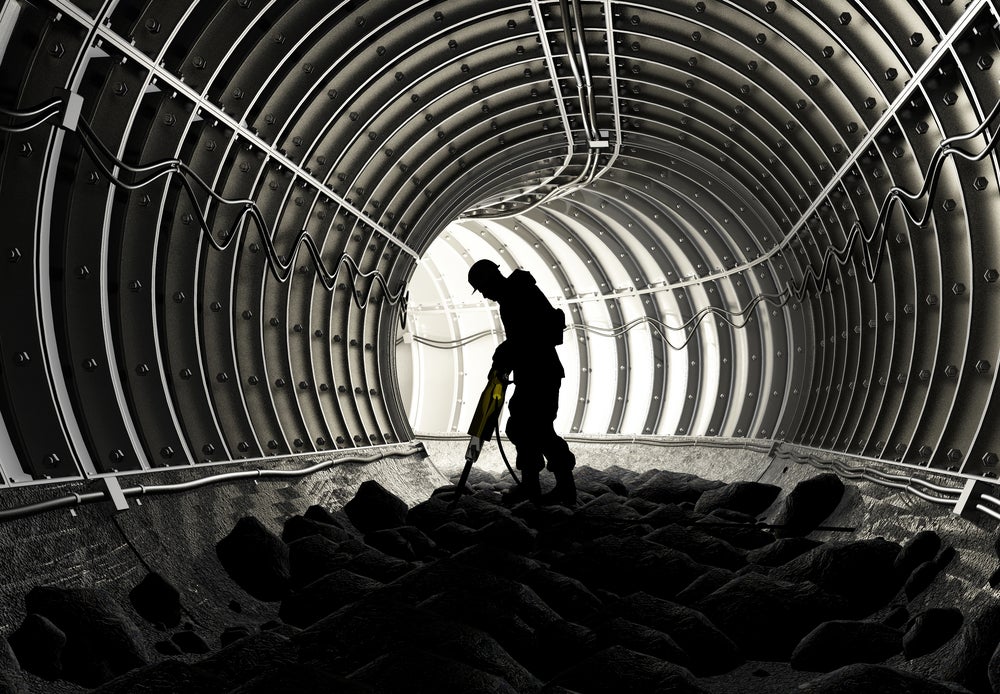 Thermo Fisher Scientific supports companies across a range of industries to move science and technology a step beyond. Mining companies around the world rely on Thermo Fisher Scientific for their all-important gas detection, industrial hygiene, and safety solutions. Meanwhile, beyond the mining field, Thermo Fisher's laboratory solutions assist companies in elemental and mineral analysis.
Kris Baker, the company's Portfolio Leader for Environmental Analysis and Characterisation in Australia and New Zealand, has spent 17 years at Thermo Fisher Scientific. Mining Technology caught up with him to find out more about the company's offering.
Q: Who is Thermo Fisher Scientific?
Thermo Fisher Scientific is the world leader in serving science, with annual revenues exceeding $30bn and employing 130,000 people across the globe.
We offer a comprehensive portfolio of products, either directly developed by us or in partnership with other market leading providers. Our solutions are focused on high performance, ease of use, flexibility, and improved return on investment. We also leverage local expertise to offer extensive post-sales support through on-site calibration, field service engineering, and remote diagnostics, with the aim of improving systems performance, and maximising uptime.
One of the major advantages Thermo Fisher offers is that we provide services across a range of workflows. A customer might decide to go to multiple vendors to source solutions but often Thermo Fisher can provide all those solutions direct.
Q: What industrial safety solutions does Thermo Fisher Scientific offer?
For hygienists and OHS and compliance managers within mining, municipal wastewater, and oil & gas, who are required to ensure the safety of their workers in hazardous environments, Thermo Fisher Scientific offers a complete range of portable gas detectors, dust monitors, and noise monitors. These cover their technical, regulatory, and financial needs, and can be serviced and calibrated by our mobile service team.
We partner with brands such as Honeywell, MSA, and Blackline to deliver a multi-level product offering across portable gas detection and lone worker management, enabling our solutions to be matched to budget, performance, connectivity, and ease of use. Our relationship with Casella allows us to assist our customers with air quality and sound monitoring instruments that meet all regulatory requirements and limit personal contact through Bluetooth enablement.
Q: What mining customers do you serve, and what challenges do you solve for them?
BHP, Rio Tinto, FMG, Newcrest and South32 are amongst our mining customers. Typically, because of the size of these companies and the range of solutions they require, they will look at a multivendor purchasing option like Thermo Fisher to reduce administrative burden.
They are also looking for products that are problem-free, easy to use, meet all the regulatory requirements, and that come with good after-sales support. With these companies, time is money – any downtime needs to be kept to a minimum.
What we are starting to see around the health and safety side is a need for connectivity and fleet management. So again, keeping admin burden to a minimum, but enabling constant data analytics to ensure that fleets are performing as well as they need to and keeping people safe.
Q: What is your Covid-19 surveillance solution?
We've been heavily involved with Covid vaccine development, but now we are also playing a key role on the surveillance side. We have developed and brought to market an innovative technology called AerosolSense, focused on pathogen surveillance in the air, this solution can help detect airborne pathogens including SARS-CoV-2, Flu A/B and/or RSV A/B.
This solution is easy to use, which can help provide companies with peace of mind and confidence to protect employees and communities while maintaining business and operational continuity, providing results in less than four hours
Q: How does Thermo Fisher Scientific help mining laboratories?
Thermo Fisher Scientific offers a range of high-end analytical technologies such as XRF, XRD and FTIR, that allow for accurate elemental and composition analysis of minerals, we also provide robust and reliable turn-key automation solutions for iron ore, and/or a range of oxide analysis.
Our main customers in this area are mining and resource companies on the east and west coasts of Australia. These customers are looking for a product that is user friendly, accurate, sensitive, and reliable. They are mining expensive elements and compounds, and they need to be sure about elemental makeup, or composition. It is especially important for them to have a sensitive and robust analytical product, and Thermo Fisher is known as a proven performer.
Q: How is Thermo Fisher providing calibration and on-site services during these uncertain times?
In normal times, we can go to the mine sites for calibration, but during the Covid-19 pandemic, travelling to mine sites has been difficult. However, we can still provide services within states that are not restricted by lockdowns, and we can still calibrate instruments in our labs if they are sent to us.
Thermo Fisher provides a comprehensive range of calibration, testing, and repair services in labs across Australia, as well as in purpose-built mobile calibration vans, which provide premium remote support.
These mobile vans are NATA-accredited, and can operate throughout Victoria, Queensland, and New South Wales. They can perform the on-site calibration of gas/chemical detectors, as well as NATA traceable calibration of other instruments, thereby reducing downtime for your equipment. Reports are issued in compliance with ISO/IEC 17025 regulations and offer customers fast turnaround times.
To find out more about the company, please download the whitepaper below.