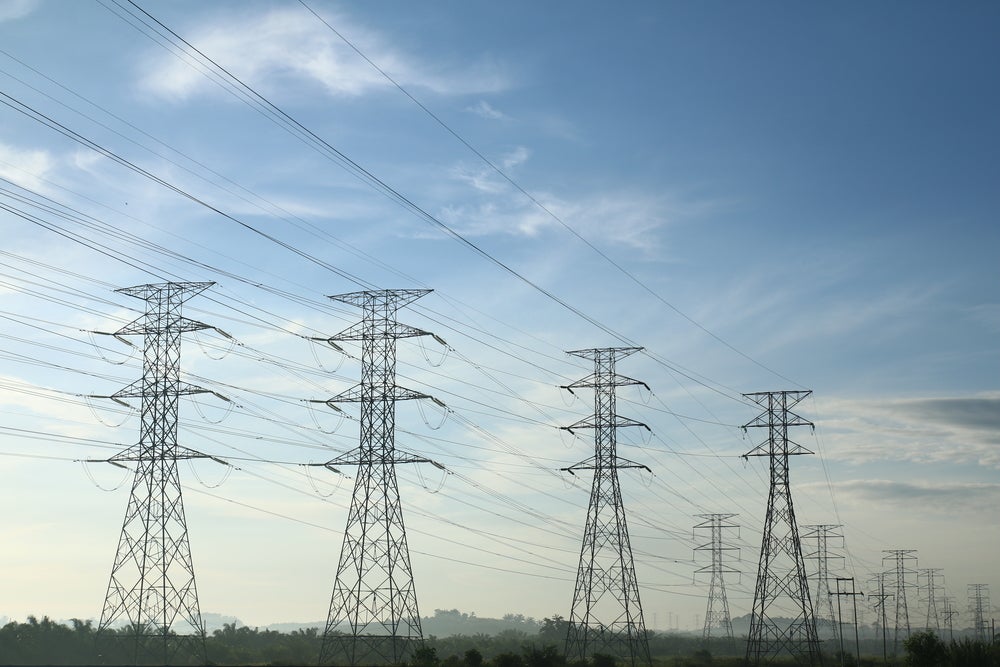 Transmission lines provide the reliable electrical supply on which modern societies depend. In Australia, we have become accustomed to them continuing to function despite the most adverse weather conditions. The earthing of transmission lines provides a key part of this reliability system. It is also essential in mitigating risks to the safety of people during faults.
In most of Australia, lightning storms present a significant reliability challenge to transmission line designers and operating power utilities. Transmission lines are often the most prominent of nearby structures and are necessarily placed on hilltops and other locations where it's impossible to prevent them being struck. Consideration of lightning strikes is also incumbent on wind turbine designers.
Lightning strikes to transmission lines can cause power system outages, especially if the earthing system has deteriorated since its installation. Degradation may occur due to a range of causes, including corrosion, theft, erosion and flood damage. Many of these failure types don't give any indication at the time of damage or decay.
Whilst having a maintenance and inspection regime is a necessary element of demonstrating compliance to Australian standard AS/NZS 2067:2016, using premium quality, standards-compliant products can be considered an essential component of best practice earthing for transmission assets. Given high reliability and availability expectations, combined with the difficulty and cost of repairing in-service buried elements, the case for products with the greatest immunity against threats is clear.
ERICO has been at the forefront of developing earthing and lightning protection for more than a century. We have been leaders in the development and application of standards to earthing products to give utilities the confidence in their safety-critical earthing elements. In the last twenty years, we have developed several theft-deterrent conductors and systems for power utilities across the world.
Components of an effective life-long tower footing earthing system include:
Inclusion of concrete reinforcing steel into the buried earthing system
Use of corrosion-resistant, theft-deterrent conductors, especially for above-ground bonds
Copper or copper-bonded electrodes, with high quality connections
Best quality backfill materials to give greatest confidence in durability
Standards to look for in your earthing system components include:
IEEE837 for permanent connections
IEC 62561-7 for backfill compounds
UL 467 for electrodes.
How ERICO can help
If you're a maintenance engineer and have noticed an increase in the lightning outage rate on any of your transmission lines, contact us and we'll work with you to understand and improve the situation. Our team of experts have been helping utilities across the world to solve their earthing and lightning challenges and would love to help you.
If you're designing or building new overhead transmission lines, contact us to ensure you're aware of the latest products for bonding, connections and earthing so that your assets perform at their best for their planned life and beyond.
If you're a consultant, let us show you our range of solutions for combating deterioration in earthing condition. We have a range of products which combat theft and corrosion so that your clients get the very best outcome from your design expertise.