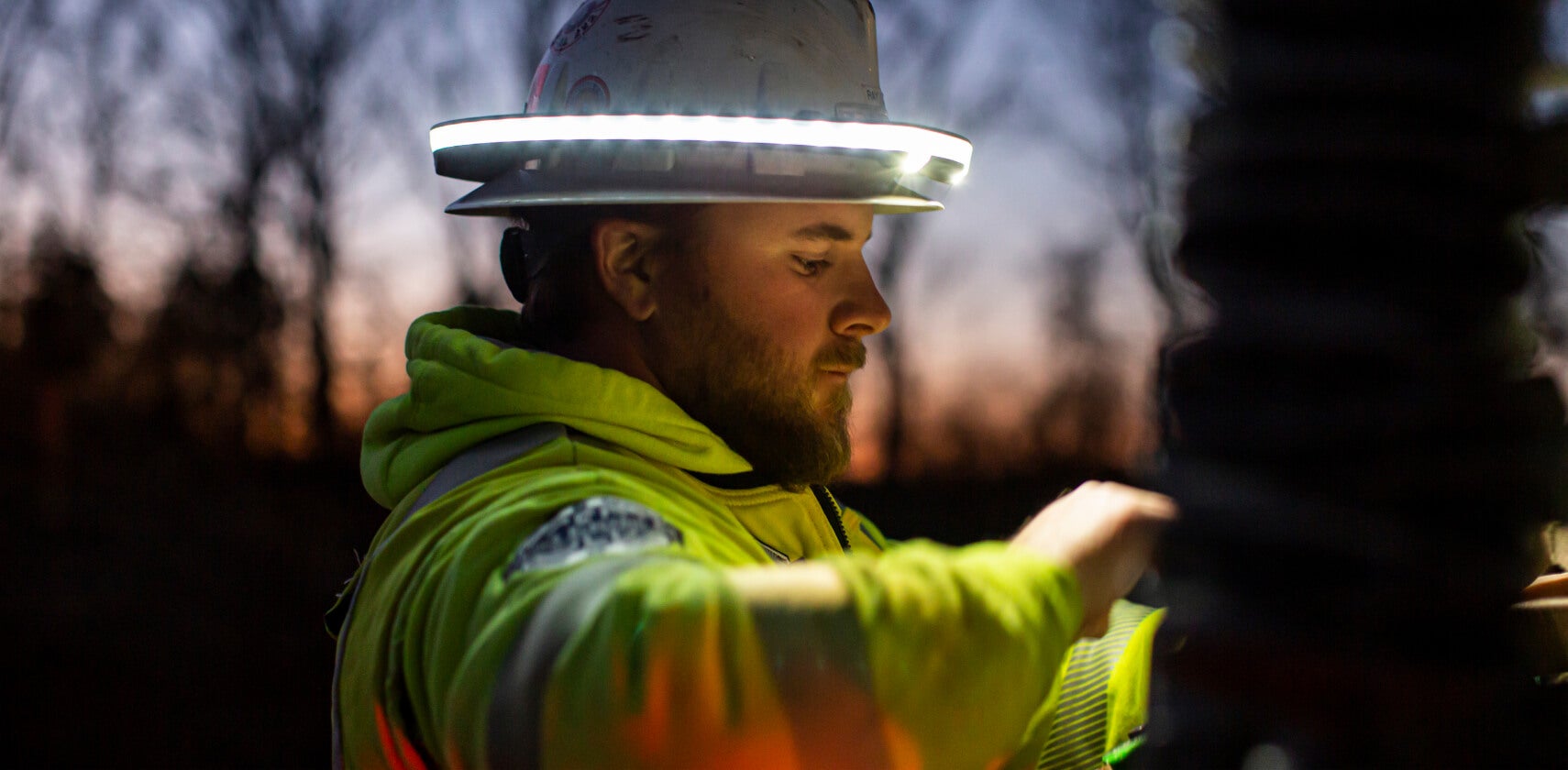 The Illumagear Halo ensures that workers can see and be seen with 360° visibility for a quarter of a mile. Compatible with any standard hard hat, the Halo cap light from Illumagear is a cordless lighting solution that provides powerful task floodlighting and spotlights with freedom of movement.
In addition to being water-resistant for submersion of up to one meter for half an hour, the Illumagear Halo features an EC-certified, rechargeable 18650 Lithium-Ion batteries with protected circuit, which can provide between 1.5 and 121 hours of runtime (battery and charger are included with the purchase of the cap light).
Carroll Technologies stocks and supplies a range of Illumagear lights, batteries and chargers that can be fitted to almost any hardhat without voiding ANSI Z89.1 rating. As experts in mining safety, Carroll endorses Illumagear's cordless 360° cap lights as a safer, more efficient lighting solution to reduce the risk of workplace injuries.
Illumagear Halo cap lights and accessories available from Carroll Technologies through the online mining store include:
When purchasing Illumagear and other safety and lighting solutions through Carroll Technologies, customers gain access to MinerCare 24/7, an industry-leading support service. In addition to distributing field-proven equipment, Carroll offers  24/7 technical support, rapid response in an emergency situation, factory-authorised repair, and an extensive spare parts inventory. Carroll also offers training for a range of the safety devices that it supplies, ensuring equipment is used safely and efficiently.
Visit Carroll Technologies' online mining store for more lighting solutions, as well as a vast range of hard hats compatible with the Illumagear cap light. For more information, call 606-573-1000 or send an enquiry here.