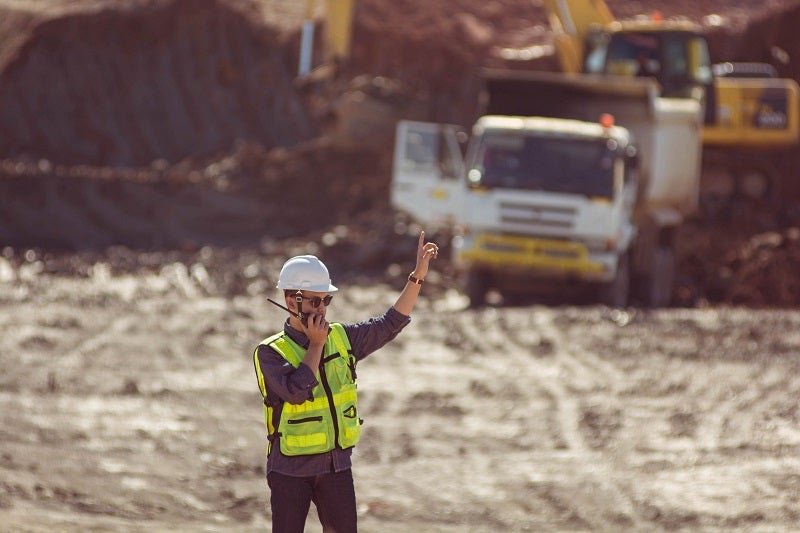 Effective and undistorted communication during underground operations is essential for worker safety and process efficiency. ICOM UHF radios feature a large speaker with companded 1500mW audio and a built-in bridge-tied load (BTL) amplifier, which doubles the audio output power for loud and clear communication in noisy working environments.
ICOM UHF compact portable radios (IC-F2000) are equipped with a motion sensor with an escalating alarm, channel announcement and a surveillance function, as well as rugged waterproof and dustproof casing.
The IC- F2000 has an IP67 exterior, meaning it can withstand 1m depth of water for half an hour. Its dust-tight construction prevents damage from powder, sand, mud and other abrasives.
The motion sensor detects the radio's position and state of motion, which can trigger an emergency signal if it is shaking or motionless. Lone-worker and man-down functions are programmable so can be customised depending on the application.
This series replaces the previous IC-F4002 (16 channel).
ICOM radios are available through their US supplier, Carroll Technologies, experts in mining safety and distributers of a wide range of communication solutions for an array of industries.
"ICOM radios is a company that is well established internationally," explains Allen Haywood, president of Carroll Technologies. "They manufacture all types of radio communications, whether it is marine, mining or large infrastructures. We are a distributor for them, meaning we can take care of any customers' needs in the communication arena."
The UHF comes in three versions; no display (IC-F2000), display with four keys (IC-F2000S) and display with a full DTMF keypad (IC-F2000T).
Secure conversation is ensured with the voice scrambler, which offers up to 16 codes, and the series features 2-Tone, 5-Tone, CTCSS and DTCS signalling for selective calling and group communication. When the channel knob is turned, the radio announces the channel number, so radio adjustments can be made without looking at the unit.
The ICOM UHF compact portable radio also provides up to 14 hours of operating time with its waterproof Li-Ion battery pack.
For more information about ICOM radios, or to purchase communication solutions for your project, contact Carroll Technologies by phone at 606-573-1000 or send an enquiry through their company website.